In Images: Boat Spotted Near Marsa Alam Violating Wildlife Protection Laws and Baiting a Shark
Via Oliver Ohlendorf
Egypt is known for having some of the finest and most exciting diving sites in the world. Multiple sites are listed as Egypt's marine parks which are protected by regulations that prevent any activities that could lead to the destruction of, or damage to, the natural environment of any of the wildlife.
Ranger patrols, who work under the Egyptian Environmental Affairs Agency, have the authority to interfere if any illegal activities take place like killing or disturbing the wildlife, and damaging living organisms, plants, or geological features. Yet, Scuba diving instructor, Oliver Ohlendorf, was sent photos by a fellow diver of people clearly violating laws while trying to bait an Oceanic Whitetip shark in Daedalus Reef.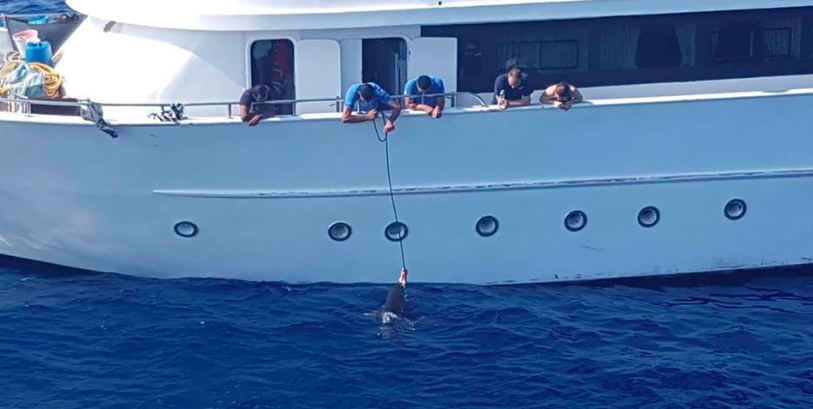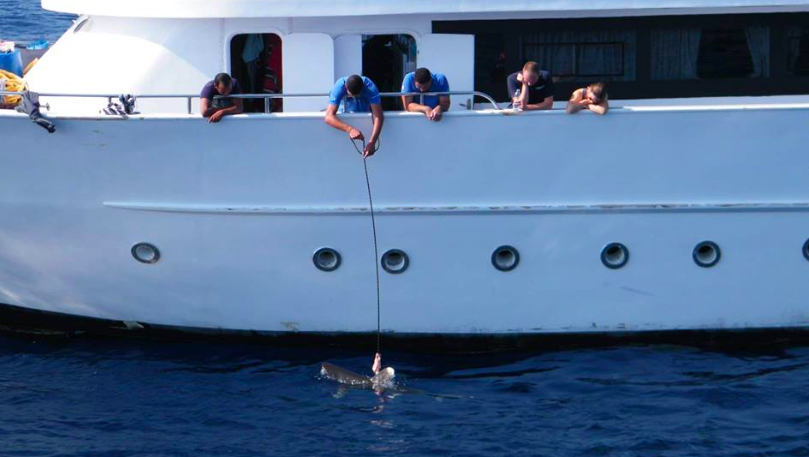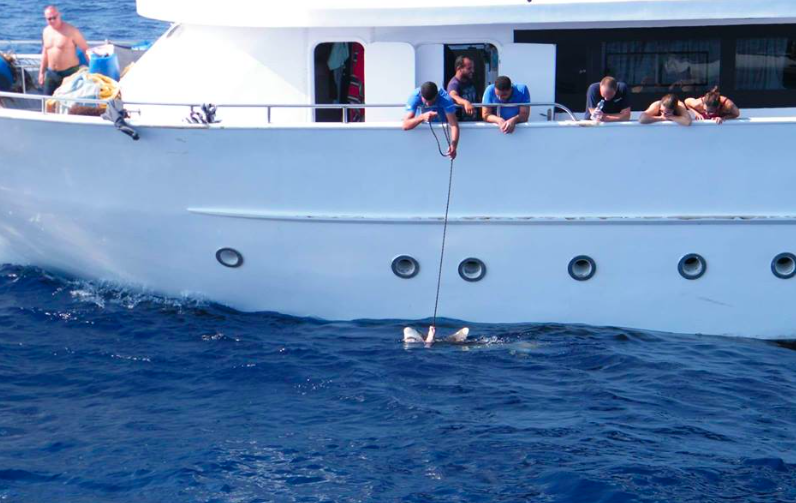 The diving site is a 400-meter-long and 100-meter-wide standalone reef in the Egyptian Red Sea situated about 90 kilometers from Marsa Alam. The diving site is in top notch condition and is known for its possibility of coming face to face with hammerhead sharks.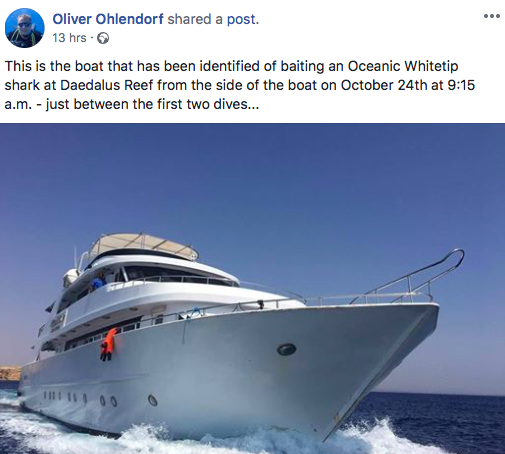 The diver soon took to social media, asking for help in finding the boat, which was soon located. The photos clearly show someone trying to catch a shark with bystanders enjoying the view.

Ohlendorf received comments from people who were allegedly on the boat, claiming that the guy was spoken to and immediately stopped afterwards. "The photos were taken by a friend of mine from Hungary. The timestamp reveals that this took place for at least 15 minutes. Also, easy to see that a couple of guests were standing there watching. My friend was yelling from the other boat but they kept doing it and making vulgar figures towards him. Your reply is just pathetic, trying to protect a company that allows these practices for the enjoyment of the guests that have lead to the serious injury of a diver just a week later. Anyway, thank you for confirming the situation from your side. The authorities are informed and I made a screenshot of your comment. By the way, I can clearly see at least 2 persons with staff T-shirts," the diver replied.