These Iftar Pictures in War-Ravaged Syria Will Break Your Heart and Warm It at the Same Time
European Photopress Agency
Striking images of residents in the besieged town of Douma having Iftar on a colorful table surrounded by the destruction that has taken Syria by storm- a suburb in the Syrian capital Damascus – have went viral.
The Iftar feast was organized by a Syrian NGO which was founded in 2012 to aid affected areas in rebel-held Ghouta.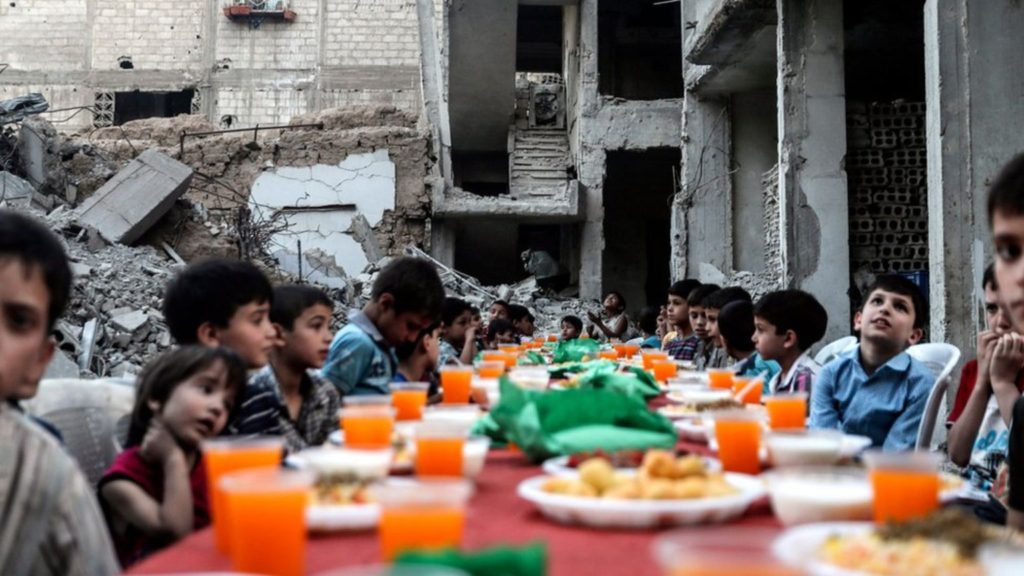 "We would have normally been cautious to host such events due to air strikes, but we are taking advantage of the latest de-escalation deal," an official from the humanitarian foundation's Turkey bureau told the BBC.
Food prices in Syria are hugely inflated due to the conflict. The food for the Iftar – the meal when Muslims end their daily fast during Ramadan – was prepared in other parts of Eastern Ghouta and brought into Douma, which has been besieged for four years, the official said.
The aid convoy which entered the town last month, is the first since late 2016. The rebel-held suburb of Douma is has been under attack by the Syrian government for the past two years.
Seeing hundreds of residents attending mass outdoors Iftar instead hiding in mosques, or their homes fearing strikes is quite heartwarming.
WE SAID THIS: We hope next Ramadan, many more Syrians get to enjoy their Iftar among the festivities which the holy month brings.