No one can debate that in the last couple of years, the entertainment industry in Egypt has evolved dramatically. There are exciting events on an international scale taking place more often than we'd expect. This September, things will go to a whole different level, as Hyde Park Developments host Cirque Du Soleil!
Everyone is marking their calendars, as from the 19th of September till the 6th of October, The world-renowned Canadian entertainment group will be coming to town with "BAZZAR". The show will be hosted by Hyde Park New Cairo, brought by Alchemy Project, and presented by Etisalat Misr
If you haven't heard about the show yet, let us enlighten you. BAZZAR is an astonishing and colorful homage to Cirque Du Soleil's legacy. It'll feature the signature Cirque style; an artistic combination of creative entertainment where the cultural meets the musical and dancing shows taking audiences to a whole new world full of fantasy and colors.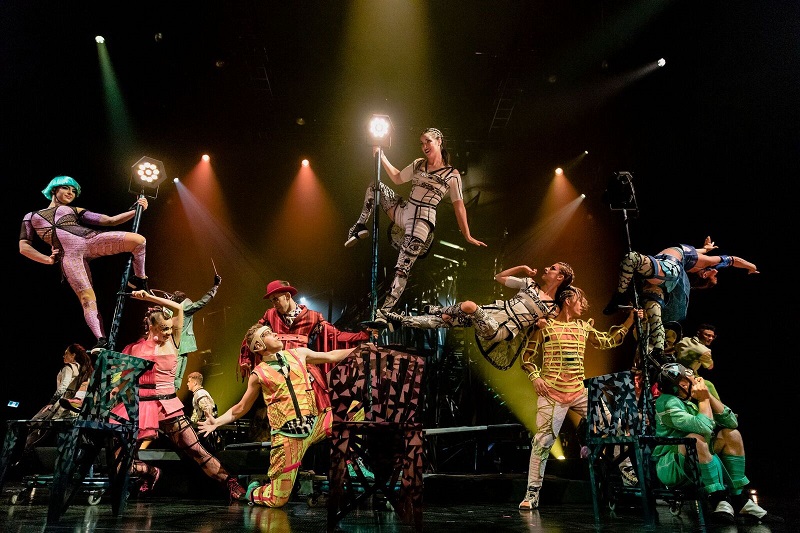 Cirque Du Soleil was created back in 1984 by two former street performers, and for more than 30 years it has entertained thousands of people of all ages, becoming one of the most popular family entertainment shows in the world. It now employs more than 4,000 people with 1,400 artists from more than 60 countries.
Hyde Park is always keen to present unique and remarkable experiences for their communities, and by hosting this event at Hyde Park New Cairo, they're demonstrating why it's one of the top preferred family destinations.
The show will go on for more than two weeks, so you don't have an excuse to miss one of the most popular shows in the world. You'll get to know why this show is creating all that buzz.
WE SAID THIS: How excited are you to attend the iconic show? Head to Ticketsmarche to book your tickets.