Nursing is a very honorable and rewarding profession – but there's no denying that it can be stressful, fast-paced and time-consuming. There are many progression opportunities for nurses who wish to climb up the ranks, and with so many different options in the industry for qualified nurses to get their teeth into, studying for an additional qualification can be your ticket to improving your current career as a nurse and boosting your future prospects. 
As a nurse, studying for an additional qualification, whether you decide to go back to college, take an additional study program, learn in a classroom, online or on the job, allows you to bring extra skills to the workplace, improve your knowledge of what you do, and gain more specialized knowledge which will enable you to become a more sought-after and in-demand employee in the future. You may be considering branching into a certain specialized area of nursing, or perhaps your goal is to work in your own practice as a family nurse practitioner or similar and take on more seniority and responsibility.
However, for many nurses, taking on additional study is an extra workload that many will find challenging, albeit rewarding. No matter what you are studying for, or the method by which you have decided to learn, the additional responsibility and work means that you need to be on top of your time management more than ever before, dedicated to both your work and your studies, and honest with yourself about your strengths and weaknesses. To make sure that you get off to the right start, keep these tips in mind.
Start with a plan
Before you get into choosing what you're going to study – unless you're already certain of your decision – and how you're going to achieve the qualification, it's important that you start out with a well-laid-out plan that will help you make the right decisions. While coming up with a plan might seem like you're wasting precious time on a task that's not strictly necessary, you'll likely find that it will help you a lot further down the line, especially when you have started studying and are getting into the swing of things.
If you're not sure what you want to study, you can use this planning time to determine what you would enjoy the most, what's most in line with your goals for your career, and what's available to you, to make it easier to narrow your options down and pick a suitable option. Once you have decided, you can then plan how you're going to achieve getting your qualification – are there any options to learn as you work from your employer? Would you need to, or even be able to take night classes and fit them around your career as a nurse? Would studying for an online program, such as this FNP program, be easier for you? Would you still be able to continue working the same hours, or uphold any other commitments – what, if anything, would need to be rearranged to accommodate your studies?
Once you have all this figured out, it will become easier to determine how you're going to manage working and studying together on a day to day basis. It can be very helpful to come up with a study timetable that you can use to determine when you're going to have time to study and get yourself into a routine from the start.
Get a diary
For many students who are also working in full-time careers, trying to keep a mental log of everything can be one of the hardest things to deal with, so make things easier on yourself by getting a good diary, a timetable that you can put on your wall where you can see it every day, or if you prefer, you can use the calendar or reminder app on your smartphone.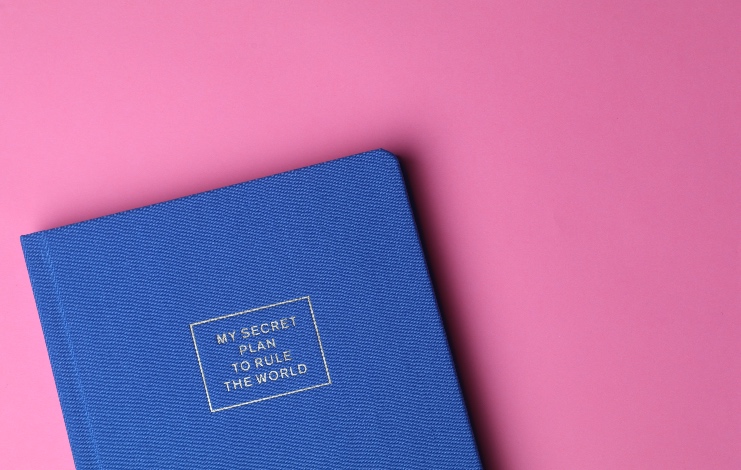 Then, mark out any days that are going to be important for you while you study, such as the days that assignments are going to be due back in, exam dates if you have any, and anything else that's important. As a result, it will be more difficult for your deadlines to creep up on you as you will be constantly reminded of when they are. You might even want to use this method to set your own goals – even if it's not necessary to have something done by a certain date, treating it like it is can help you stay on track and avoid falling behind.
Consider when studying will work best for you
Different things will work for different people, so it's a good idea to sit down and consider when studying is going to be best for you – often, this is when you are usually most productive during the day. If you're usually up early and prefer to get things done in the morning, then schedule some time to study then, whether you're working through an online degree program or catching up with revision and homework tasks from your last class. If you usually feel more energetic in the evenings, then schedule your studies for then. And, keep in mind your working hours – if like most nurses you tend to work long and varied shifts, bear in mind that you may need to adjust your study hours on a regular basis to suit.
It may help to revisit your schedule each week and plan your study times in accordance with your shift times and days off for each week. When you get your latest work schedule, sit down for a while and determine where you can fit studying in if you can't commit to set study times for the duration of the program due to alternating work hours. This way, you always know what to expect and won't end up behind because your usual study time is clashing with a shift that you don't usually work.
Find or create the perfect study space
You might be surprised at the positive impact that simply finding a great place to study can do to your productivity and your mood. The last thing that you want is to be studying somewhere that you're not comfortable, doesn't have great lighting, or has a lot of distractions – especially if you're getting some work in at the end of a long shift when you're already feeling tired and run down. If you have the space in your home, it might be worth rearranging a room or clearing out an unused room to create a study for yourself, which will be used solely for study work – separating yourself from the rest of your home, if possible, can be a great idea as you will be less likely to get distracted by everyday tasks like laundry and washing dishes, helping you avoid procrastination.
If you don't have the space in your home to dedicate a whole room to study, then it's worth finding a corner of a room that you can use. Whether this is your kitchen table, a corner of your bedroom or living room, create a space where you are comfortable and can focus on what you need to do. If you can, invest in your own desk – getting up from somewhere that you'd usually sit to relax, like your sofa or bed, and sitting at a desk when you study can often be all that you need to change your mindset.
Nevertheless, don't worry if studying from home isn't for you – some students find that getting out of their house and to somewhere else gives them the boost that they need to focus and get much more work done. A local library or a coffee shop might be a good place for you to study if this sounds like you. Just make sure that wherever you choose, they have a good internet connection and somewhere to charge your laptop.
Make sure you've got all the resources you need
When you're juggling studying with working full time as a nurse, a lack of resources can lead to unnecessary stress and cause you to struggle more than you need to. For example, dealing with a slow laptop might not seem like much of a concern at first, but after a few weeks of feeling like you've not been able to get as much done as you would have liked because your laptop can't keep up, you might not be enjoying the experience as much.
Getting the right resources will make sure that your study experience is stress-free and as streamlined as possible. If your laptop is getting old and you're not sure whether or not it would be up to the job, this is the perfect excuse to treat yourself to a new one. When it comes to textbooks, you might find it easier to invest in an e-reader to view them on, especially if you're planning to get out of the house to study or want to grab a few minutes on your commute to work to read – it's much easier than carrying several heavy books around with you.
Make sure that you stock up on stationery, too – don't leave yourself stressing out because your pen is about to run out and you don't have a spare, or you need to take notes but you're running out of paper. And, it might be worth investing in a good speaker so that you have the ability to play some music that helps you focus as you study.
Keep yourself motivated
When you're studying and working at the same time, keeping yourself motivated can be difficult when things start to get tough. When you've finished working the end of a particularly trying shift and you have an assignment to work on, it can be all too easy to wonder why you're putting yourself through this.
So, regularly keep yourself motivated – remind yourself why you are doing this and remember the goals that you are working towards because it can be difficult to forget these if the going gets tough. And, keep yourself motivated by making yourself a priority – don't let yourself get burned out and demotivated by focusing only on your work and nothing else; take some time out to spend time with friends, do things that you enjoy, and just kick back and relax for a while. Allow yourself at least one full day off per week to simply enjoy life; once you return to work and study the next day you will feel much more refreshed, revitalized and ready to face your tasks.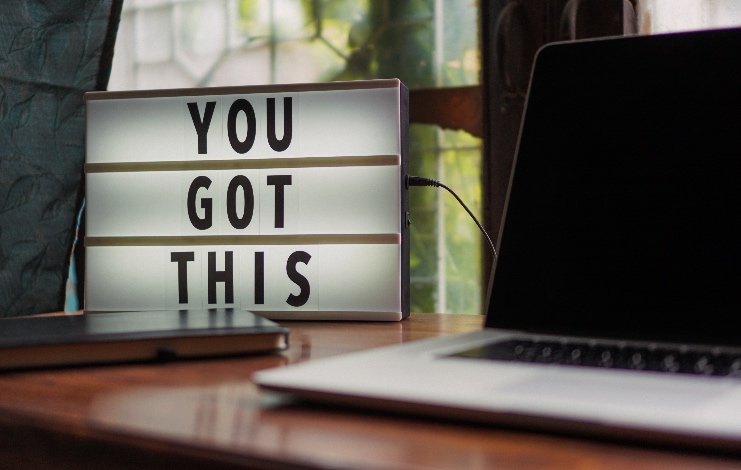 Don't ignore problems
Finally, don't ignore your problems – anything could happen while you're studying and working. Maybe you will find yourself dealing with a family emergency or other personal situation that you couldn't have planned for, and it's important to take this in your stride and understand that it's OK to put your studies on the back-burner for a while if you need to. If you have a deadline looming and you're dealing with a personal situation that's getting in your way, then speak to your tutor – most deadlines can easily be extended if you have a reason.
Finally, don't ignore the little problems, either – if you're finding yourself getting increasingly stressed about the amount of work that you have to do, or you're struggling to understand something, then don't bottle these feelings up and let them get on top of you over time. There is no shame in speaking to somebody about how you feel, or even speaking to yourself if this helps you – it can help you make sense of everything in your head and gain a better understanding as to what you need to do next in order to get on top of things and move forward with a clear mind. Writing things down can help, as can speaking things through with a trusted friend, relative, or therapist. Don't keep others in the dark – accept support when it is offered because you can't always do everything on your own.
WE SAID THIS: Studying and working as a nurse at the same time can be a lot of work, so keep these tips in mind before you get into it.