Home maintenance is important for it changes the entire vibe of the house. Modern millennials are opting for home maintenance since it is less costly compared to a complete home renovation and can be easily done. Traditionally, people would spend lots of money on their properties to get a new look for the house. However, today, people are coming up with interesting ideas when it comes to repairing and improving their (with which they can maintain) house with a small budget and less effort. In this article, we will explore some interesting home maintenance ideas you might want to use. With simple steps and careful planning, one can easily maintain your apartment. The following is a list of some ideas:
Clean your house
This is the first step towards uplifting the vibe of the place. No matter how attractive you have decorated your home, if the apartment is dirty, it isn't pretty or healthy. If you haven't cleaned your house for a long time, you need to do it now and make sure you don't overlook any nooks or crannies. If your furniture is easy to carry, put it out of the house for a day and clean the entire place. Mop the floor with a suitable cleaner. Many floor cleaners contain lemon scent which leaves your apartment smelling fresh.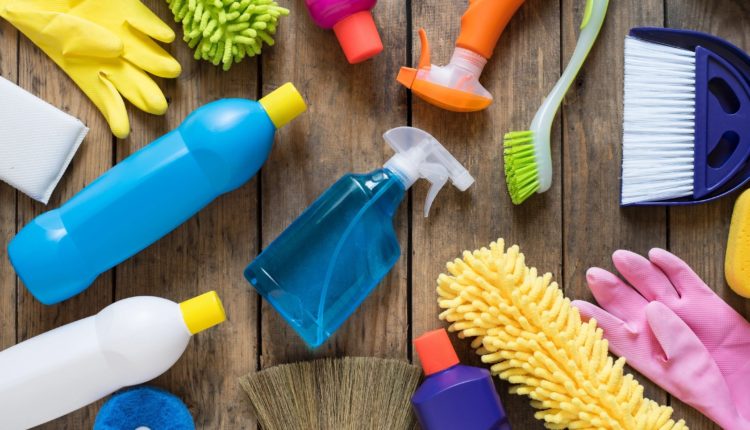 Change the kitchen cabinet handles
The kitchen is the place which is used constantly by everyone in the house. Secondly, if you have all three meals in your kitchen with your family, you must attend to kitchen repairs on time. With time passing by, it is common for kitchen cabinet handles to look worn out or get broken. Secondly, if you have an exquisite kitchen with designer accessories, you can replace the cabinet door handles with something more interesting and unique this time.
Change the window blinds
Window blinds are very important as they allow sunlight to shine through the house and often prevent excessive heat. The old practice was to incorporate window blinds, which would fold up in a horizontal direction. If you still have these old window blinds, why not replace them with modern vertical window blinds that come in a vast array of designs and colors.
Most households overlook cleaning their ceiling fans, because of the fact that, it is common for them to have a lot of accumulated dust. Especially if you have designer fans in the house, anyone who visits your place for the first time would like to admire the details of your beautiful fan, not the dirt. Clean the fans of your apartment and clear the entire space where the dust falls. Cleaning all such accessories and appliances in the house is a healthy practice, because it removes many bacteria and allergens.
Get your cooling and heating system ready
This option depends on the season you're preparing for. If you're about to welcome the winter season, you should have the heating system of the house inspected. The central heating needs to work smoothly, instead of waking up some morning to a freezing home. Secondly, if you're near the summer season, you should consider ac repair. Most air conditioners should have yearly services, so there are no problems when summer arrives.
Check your house for any water leakage
Water leakage is the most common problem, for it can affect the building in multiple ways. People think it is inconsequential, but truth be told, water leakage has caused buildings to collapse in the past. If you don't have hands-on experience of locating a water leakage, you must call in a plumber to do this work. Make sure you get your entire house checked for any possible leakage to get the problem fixed.
Lastly! If you want, you can incorporate some interesting decorating ideas to make your apartment look attractive, as well as, clean.
WE SAID THIS: Home maintenance is not just about doing house work but is also about coming up with creative ways to change the vibe of the space.