Nestled alongside the Giza Pyramids, the novel Grand Egyptian Museum has rapidly been starting a cultural conversation. Though there isn't yet an official opening date, the museum has started a dialogue that blends history with the present by hosting a series of events ranging from operatic genius Fatma Said to Dior introducing their Tears Capsule collection. While the Grand Egyptian Museum has held several amazing events, last night, March 15, it made history by hosting its very first contemporary art exhibition by none other than, artist Susan Hefuna.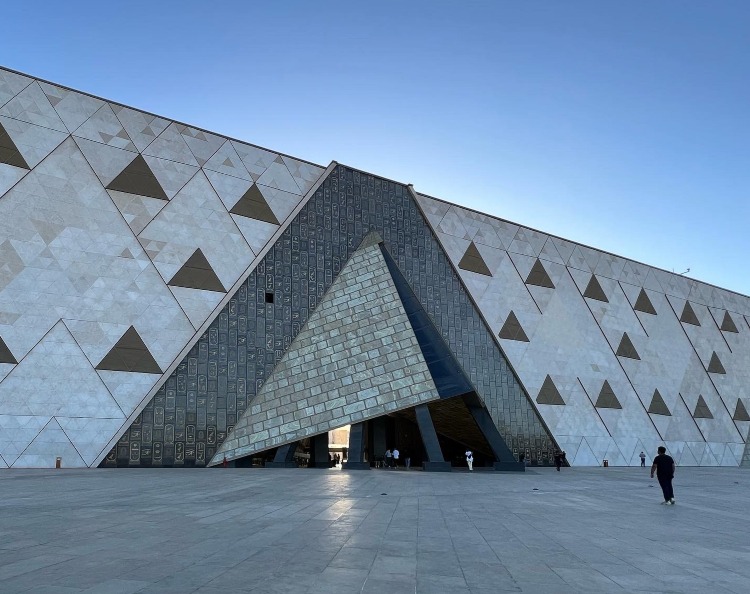 Back in Egypt with her first exhibition since 2014, Egyptian-German artist, Hefuna, is known to not only have a unique heritage background but also an eclectic art experience as she has worked in various mediums, ranging from textiles to sculptures.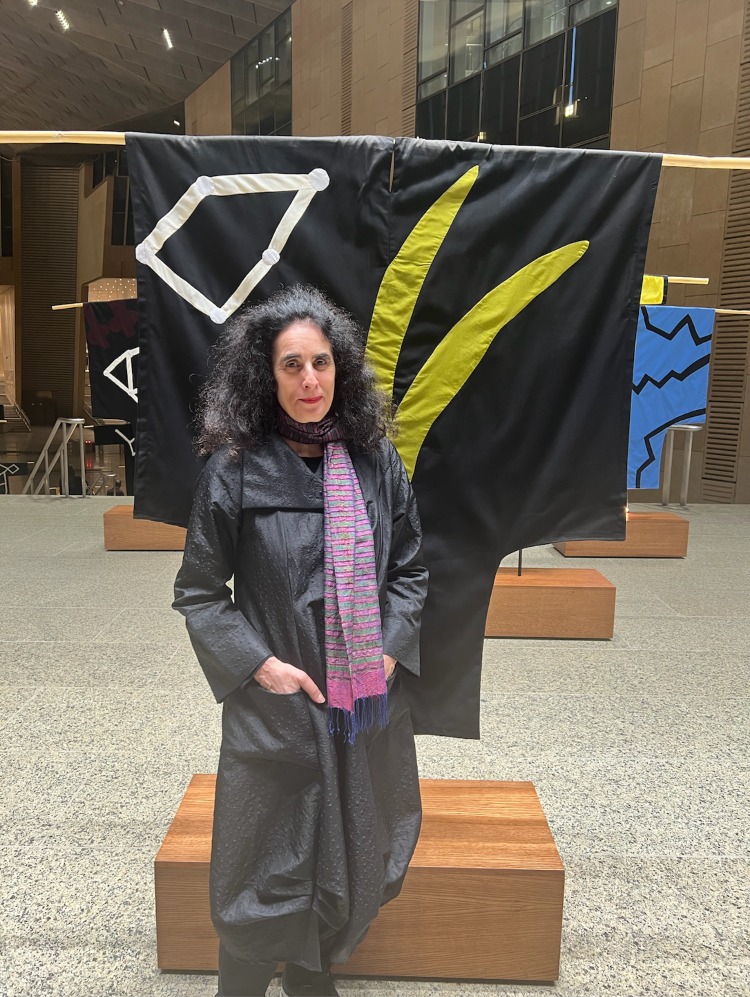 The creative shared her experience of having her exhibition, 'Traces of Egypt' kick off the museum's official event catalog. "It's a very great honor, of course, because it's the chance of a lifetime, the museum opens only one time. So there can be only one time to be the only contemporary art exhibition so I am very honored to do something especially commissioned for such an event."
A vibrant display showcased across the museum's top floor highlighting 28 various costumes with intricate geometric details. "They are made out of Egyptian cotton and created alongside the help of Egyptian tentmakers, relating to the heritage, to the nature of Egypt.… it's about the sun, the earth, the water, and air but in a very abstract way," Hefuna said.
When we asked her more about the thought process behind the geometric detail, she shared, "dots and lines always have to be a connected structure so it's like a connection between the past, present, and the present."
Making her reinterpretation of khaymeiya perfect for the location of the historic museum, she went on to describe how the costumes create a conversation with the Grand Egyptian Museum. "This commissioned art installation focuses on the past and heritage, especially with the museum, it's a direct dialogue like with Ramsis…between contemporary life and the past yet it's timeless."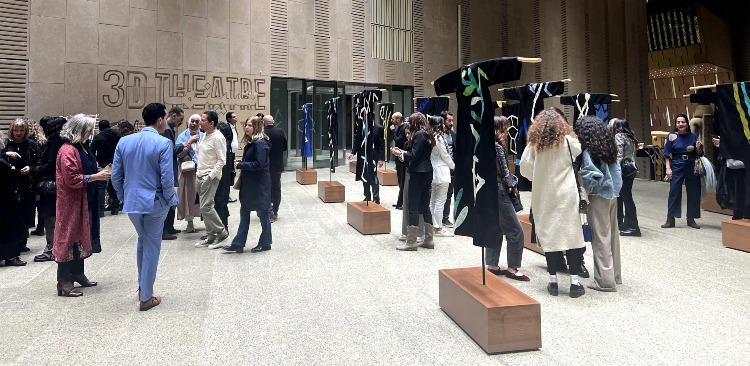 Hefuna ended our quick but insightful interview by honing in on what Egypt means to her. "Egypt is my home, it's the source of my artwork as most of my work is inspired by Egypt."
You can catch the exhibition from March 19 until June 15 at the Grand Egyptian Museum.
Although the museum's interior spaces, including the galleries, are currently closed until the official opening, you can visit the exhibition by booking one of the guided tours that are available online through www.visit-gem.com. These tours provide visitors with a chance to experience the areas of the GEM that are accessible, including the Hanging Obelisk, the Grand Hall, the Glass Hall, outdoor areas, the gift shop, and retail and food and beverage outlets.
WE SAID THIS: Don't Miss…Exploring Interpretations Of Strength Through The Lens Of Egyptian Female Photographers