The practice of art therapy is based on the notion that artistic expression can promote recovery and mental health. It is a creative way to improve mental wellness as well as treat psychological illnesses. The therapeutic field has now incorporated art as a significant component and uses it in various treatment strategies. With that in mind, we made the decision to hold an open discussion with young artists Rawan Mohi and Omnia Ahmed, as well as art therapist Sandra Elsabbagh and Expressive Art Therapist Aisha Radwan, about the connection between art and therapy and how artists unintentionally express their emotions through their works.
When we asked Elsabbagh about what's art therapy exactly, she said that "it is a form of therapy that merges art and psychotherapy. In simple words, Art Therapy uses art as a vehicle to meet the mental health needs to express, contain and alter distress and disruption." She went on further to assert that this type of creative self-expression helps people find new ways to gain personal insight and develop new coping skills.
We were also curious about whether or not people must have any sort of experience with art to participate in an art therapy session. Elsabbagh's response was that "art therapy is a therapeutic process rather than a creative venture, no prior artistic experience or unique aptitude is required to seek it out. Instead, it is centered on looking through the information for patterns and symbols that represent the client's inner world. In other words, the artwork serves as a window into the client's unconscious mind, revealing stories and secret messages.
We then spoke to Mohi, who is a Sudanese artist with a passion for animation of all backgrounds but prefers Japanese anime. This is because it always celebrates noble values and instills hope in them. The 26 years old suffered from bullying when she was young which inspired her to draw and imagine other worlds far from her own reality. Mohi imagined herself in her artwork as a beloved heroine and her artistic career started from there.
Therefore, when her mother passed away, creativity became her solace more than ever. With the aim to make her late mother proud, she picked up her pen and drew to express her emotions. Art for Mohi is a refuge from her trauma and a celebration of her existence in life.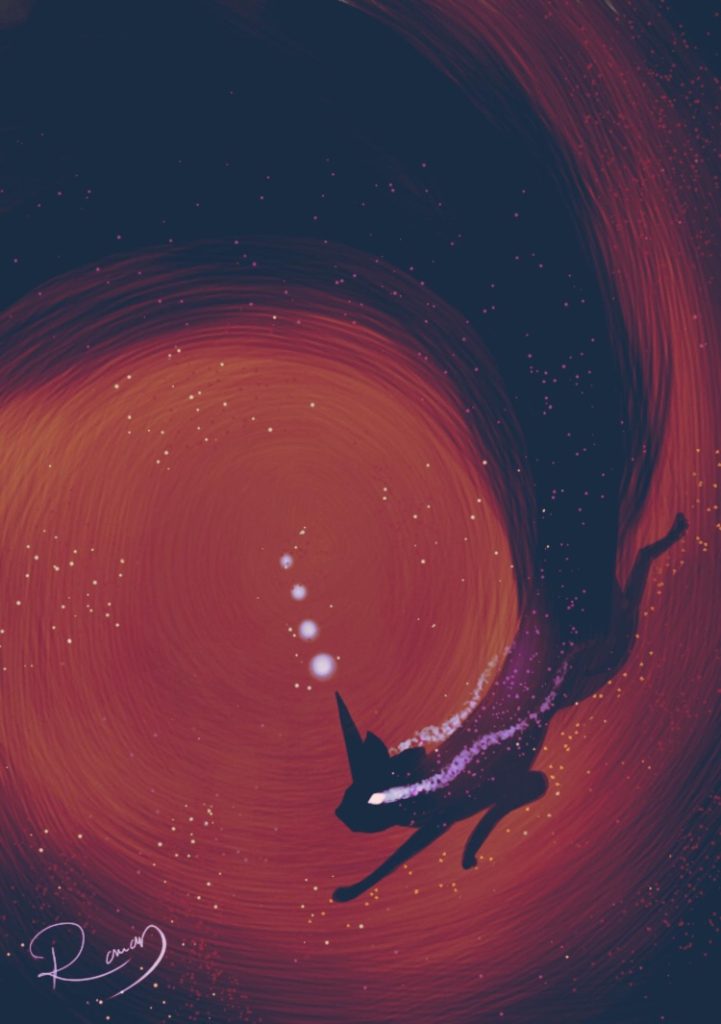 Egyptian artist, Ahmed had an interesting journey with art as she started drawing when she was a kid. Art for Ahmed became a getaway as everything else stopped. Ahmed describes her encounters with art as an experience where she gets fully immersed in it and all the endless possibilities that one stroke could accomplish. She explained that despite the fact that some drawings seem dark, it still shows her point of view on specific topics like anxiety and overthinking. Art helps Ahmed understand her emotions and know herself better. She described it as a "feeling of release and letting go of what I shouldn't stay. It's how I can communicate when words fail to express what I want, even if a few people are going to understand it." Throughout the years, art has been deeply connected to Ahmed's mental health in many different ways.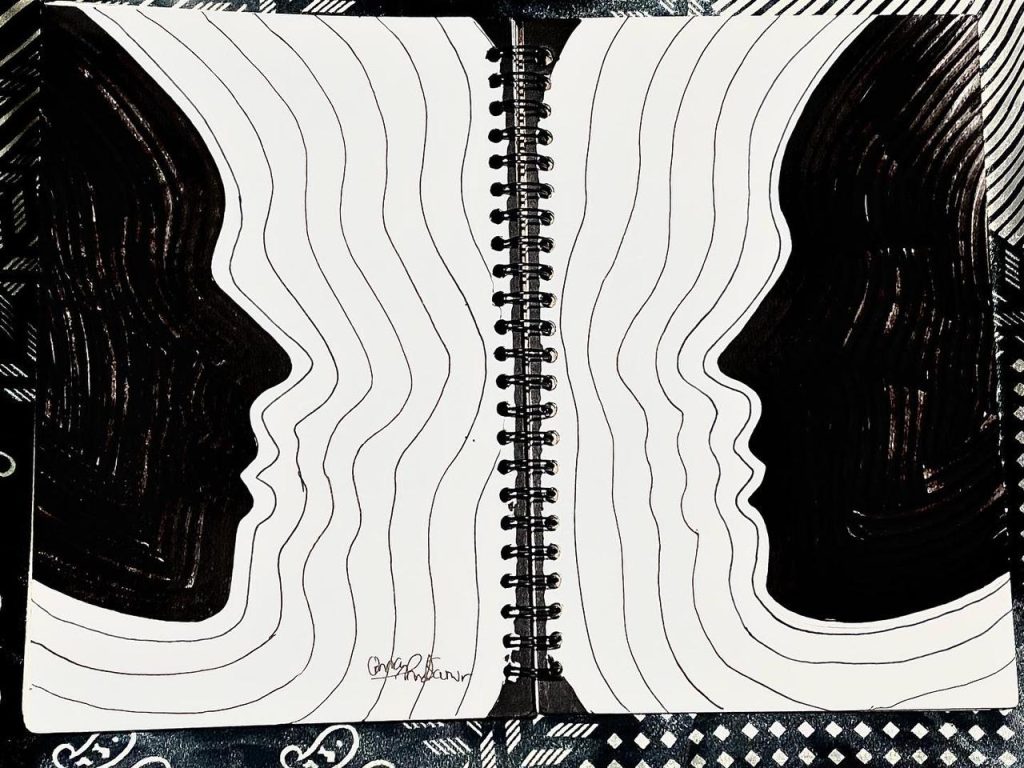 The message that Ahmed wants to convey is that art helps her improve her mental health. It provokes feelings of satisfaction and joy, even the not-so-happy sketches tell someone that they're not alone. Lastly, Ahmed believes that art can relate to many individuals suffering from mental health issues and also inspire artists who are hesitant to express themselves and be who they are; always being there for people to tell their story through.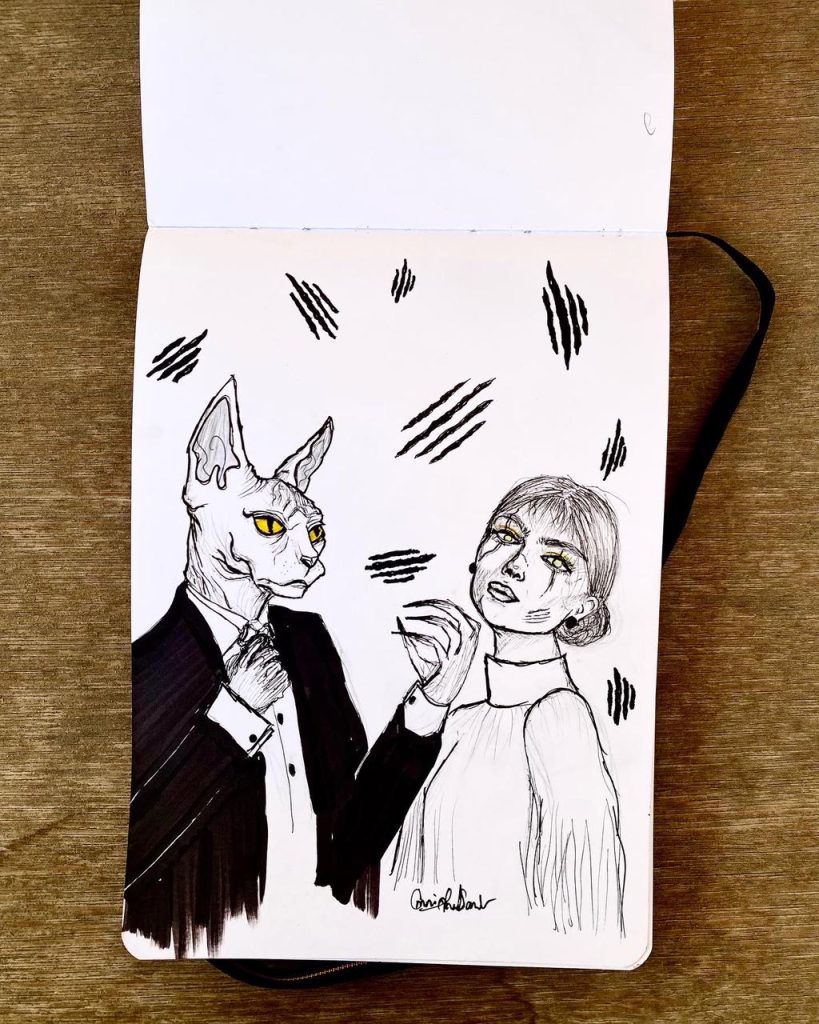 Following our conversation with Ahmed, we talked to Radwan who is an Expressive Art Therapist. This type of therapy is body-centered psychotherapy, healing the body-mind through the use of arts. It employs many different expressive forms of art such as drama, photography, video making, music, dance, painting, writing, sculpting, and the use of imagination. Radwan designs various workshops that utilize different types of art.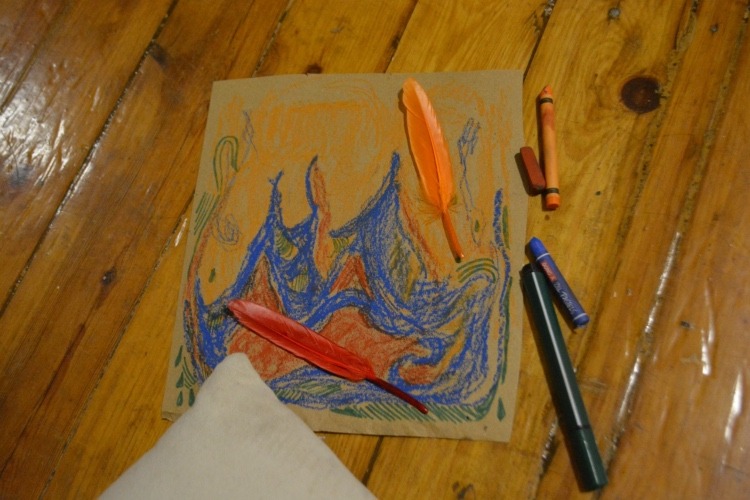 For example, her 'Forgiveness and Letting Go ' workshop is curated to allow individuals to release the weights that we hold on their shoulders and in their hearts, from regret, self-blame, resentment, destructive anger, and any repeated memories that keep us imprisoned in the past. She believes that through this multimodal of arts, we can express our emotions and release the tension we hold in our bodies.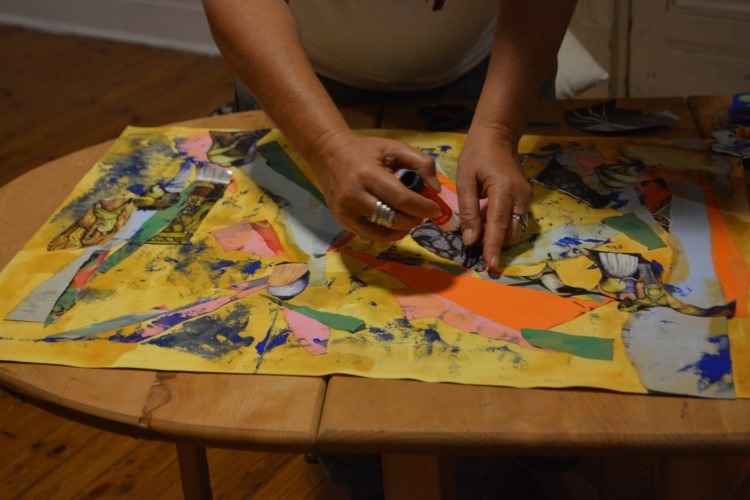 Finally, we wanted to finish this discussion by asking Elsabbagh about how there is still resistance to therapy in general (especially for men), and if it is the same with art therapy. She said that the beauty of art therapy as opposed to verbal therapy in that case is that it allows anyone, including men, to express and work on themselves using art as a medium rather than having to use language and words. Elsabbagh then suggested that "It can be less threatening and less exposing and therefore makes the therapy process easier." Therefore, seeing the narrative through the artwork makes it more approachable for the client to address these experiences within the safety of the trustful therapeutic relationship.