HBO's Big Little Lies Actress Uses Her Dress to Send a Powerful Message to Trump
Via HBO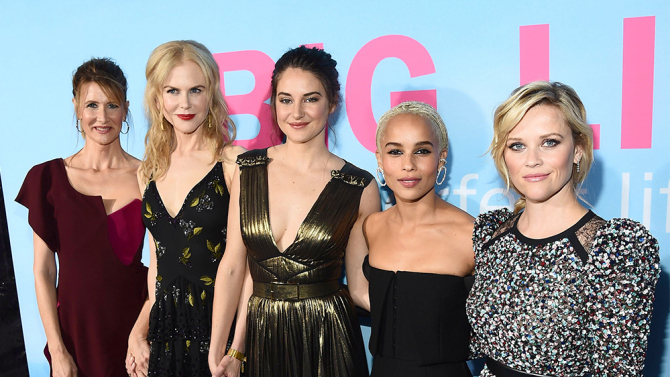 At last night's premiere of Big Little Lies, HBO's newest series that stars Reese Witherspoon and Nicole Kidman, one of the show's stars used the evening as an opportunity to make a very clear political statement.
Actress Kathreen Khavari, who plays Samantha, showed up on the red carpet in a little black dress, but it wasn't just any little black dress. The dress was printed with an important statement that Khavari felt the need to voice out. "My immigrant, Iranian mother teaches your kids how to read."
Khavari joins a number of other celebrities who are using their fame to speak out against Donald Trump, his administration and recent executive order that aims to strip immigrants, Arabs, Muslims and other from their rights.
You can watch the trailer to Big Little Lies below: