It is not an usual sighting to see celebs and designers find a special bond either becoming their muse in one way or another or teaming up forces to bring you the ultimate collabs.  In this case, we saw super model Gigi Hadid, Palestinian-American model join up forces with Tommy Hilfiger for their first collection last fall.
They are back once more with their latest S/S collection that was launched in real summer fashion, yes by the beach. Venice beach welcomed celebs such as Lady Gaga and Sophia Richie to their version of "Tommy Land" where they attended the show and enjoyed the latest  collection that was modeled by the likes of sister Bella Hadid, Romee Strijd, Blanca Padilla and Gigi herself.
This season is showing us a range of different looks between swimwear to summer dresses, crop tops and the works. Here are a couple looks from the show as we wait for the full reveal of the collections in Middle East stores.
Summer dresses modeled by the sisters themselves… 
We saw a couple crops in there highlighting the whole #AmericanGirl vibe that Tommy is all so well-known for…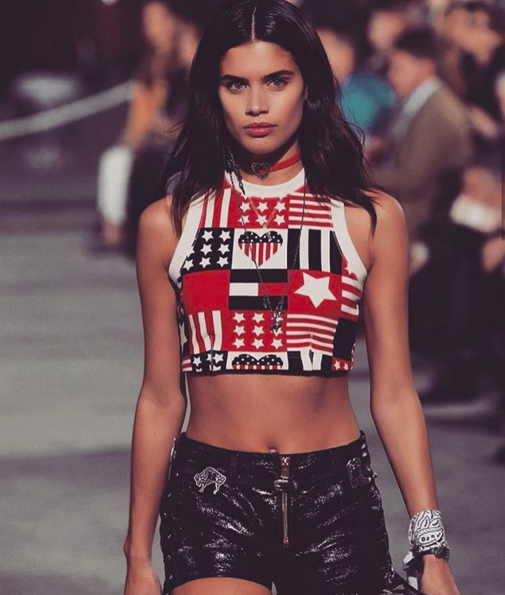 Although this one has more of a Piet Mondrian inspiration behind it if you ask me… 
More from that style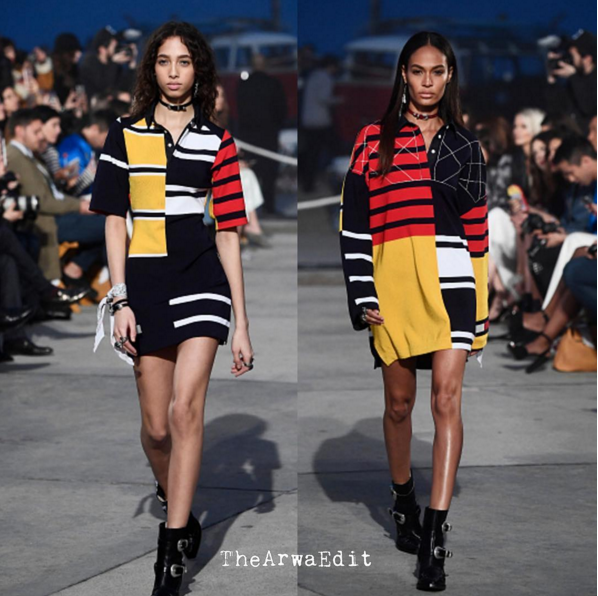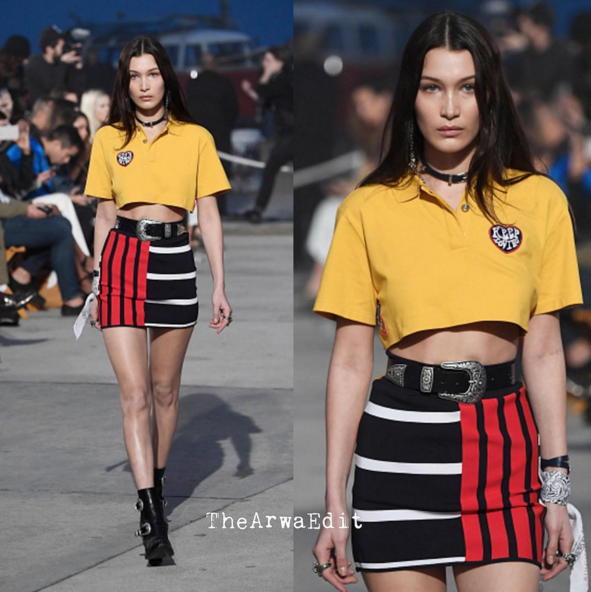 We are not letting go of those bombers… We all remember the olive green one from the last season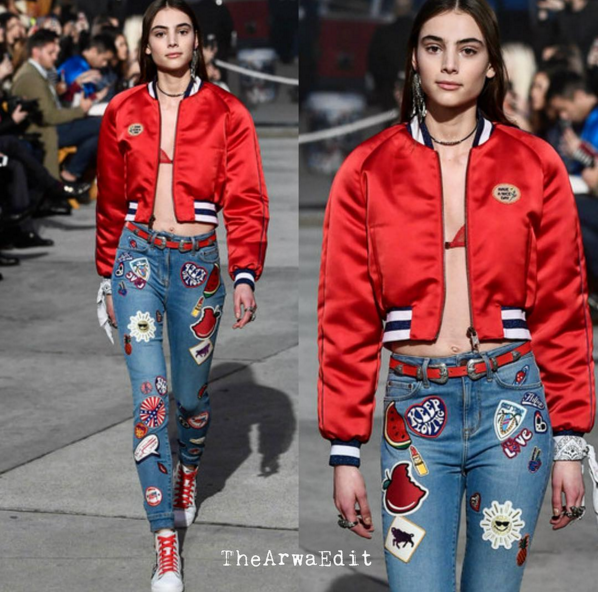 But about that swimwear tho…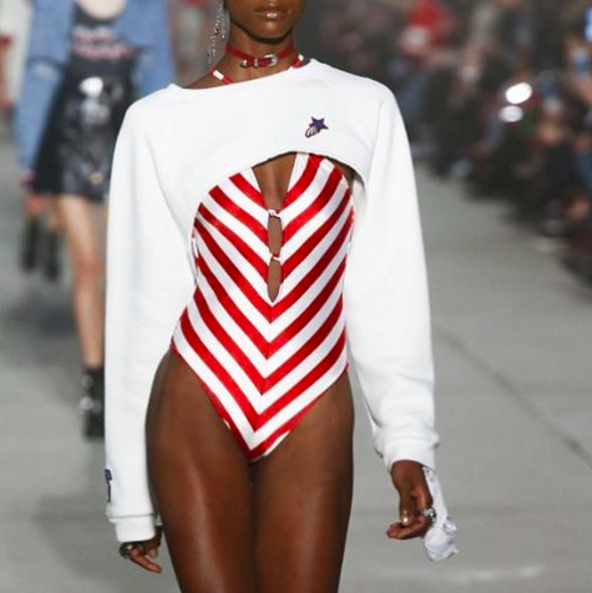 For the full show, you can actually watch it here . And as my finale words I am just proud to see another young Arab woman kicking ass and representing. Well done girl, may this just be the start. Oh and I did I mention she has her own barbie…yes, this happened.