Whether it's because of the heat or the highly stressful life you lead, you deserve to relax, wind down, and get pampered. Nothing will soothe your mind and soul like a relaxing massage, leaving you rejuvenated and refreshed. So if you're a Cairo resident who's having a stressful week, and you just want to take a break from all the hustle and the bustle, keep scrolling to pick your next spa appointment!
Quite luxurious and perhaps a bit expensive, but at least it's money well spent. Offering a variety of massages and body wraps, the Four Seasons Hotel Nile Plaza Spa guarantees you'll leave feeling like a goddess thanks to its personalized attention.
By far one of the best hotels in Cairo, Dusit has a vast array of treatments ranging from body wraps and massages to foot rubs and facial masks – they have it all.
Overlooking the Nile, Iridium offers exquisite experiences spanning across two floors varying between seven treatment rooms, vitality pools, ice rooms, shock showers, and adventure showers!
Known for its emphasis on beauty services and privacy, the JW Marriott spa aims to please by enhancing the emotional experience of getting pampered. They guarantee uniqueness and satisfaction with all spa treatments.
From body wraps, scrubs, and facials to massages and excellent service, Resense Spa luxurious treatments that will surely leave you feeling cleansed and relaxed.
Located in Mohandeseen, La Rose is a day spa that specializes in body and skincare, their unique natural herbs and oils can do miracles to your body and soul that will leave you wanting more.
This spa is your go-to if you're a Maadi resident. At Cleo's, you'll definitely be treated like the queen you are! The place offers different massage treatments, facials, body masks and scrubs, bridal packages, and so much more. Keep an eye out for their latest offers to book your next appointment.
Located in Zamalek, Le Quell Elite provide marvelous massages with soothing and high-end essential oils to ease tensions and nourish your skin.
Bienêtre is the first of its kind wellness and medical institute, located in Zamalek, which brings both medical doctors and alternative holistic health therapists under one roof to satisfy all of your needs.
They offer a variety of services that are suitable for both men and women to help you enjoy a healthier and well-balanced life.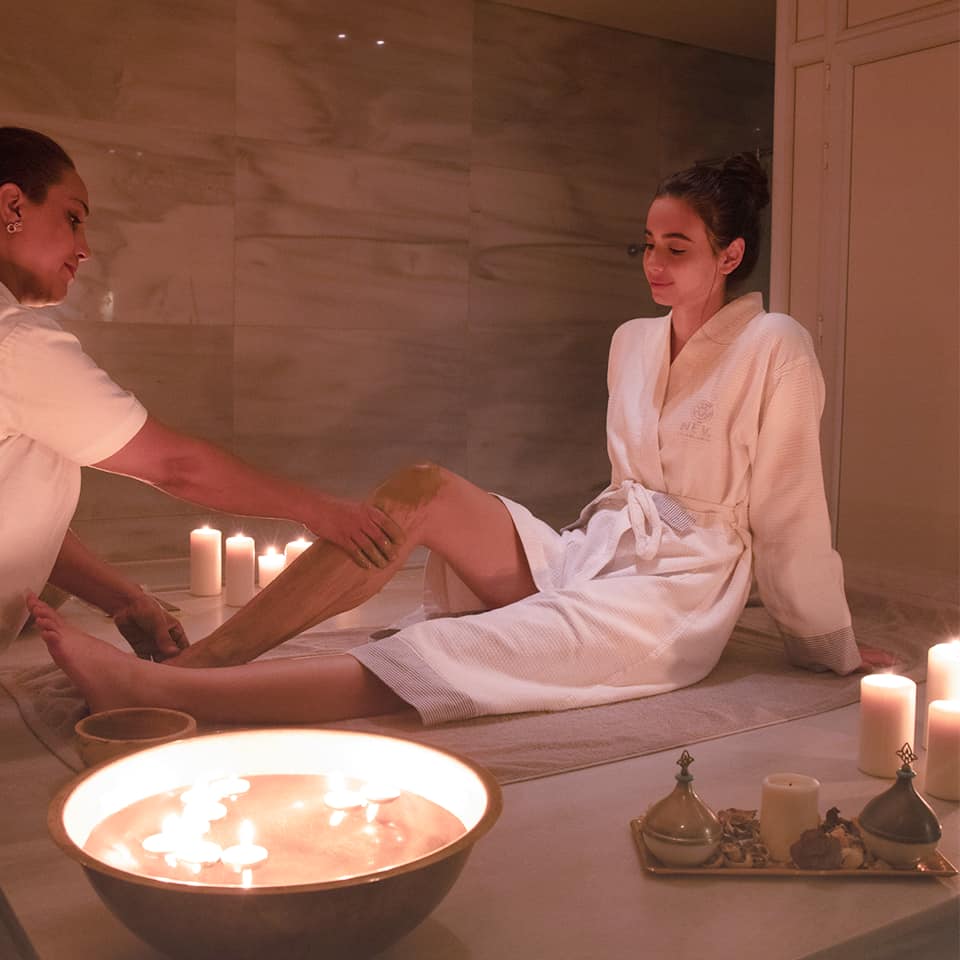 Located in Cairo Festival City Mall, Nev is known to use only organic products straight from nature to help your skin soak in all the vitamins and minerals to look radiant with an all natural glow. The place offers sauna, yoga, facials, float therapy and many other health programs.
This place is located in a cute villa in Maadi, very easy to spot with its beautiful pink door. They offer a variety of treatments including acupuncture, massage, and Reiki, as well as lesser-known treatments such as the Bach Flower remedies.