Today, I am writing about the thing I am most passionate about. And no, I'm not talking about traveling, movies, Game of Thrones, philosophy, politics, art, history, anime, or even Greek mythology; I'm talking about cheese. I can't think of anything else in the world that gives me more pleasure than eating food that's stuffed and covered with melted cheese.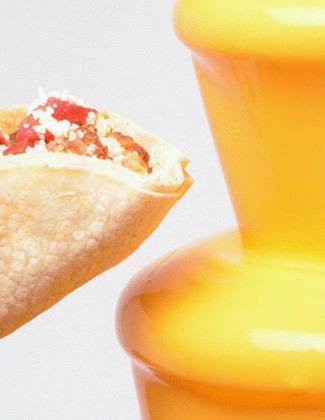 I sacrificed my non-existent beach body to explore different restaurants and dishes that have cheese on/in them, just to make this guide even more comprehensive and reliable. My fellow cheese addicts, I give you the best thing in the whole entire world.
Zack's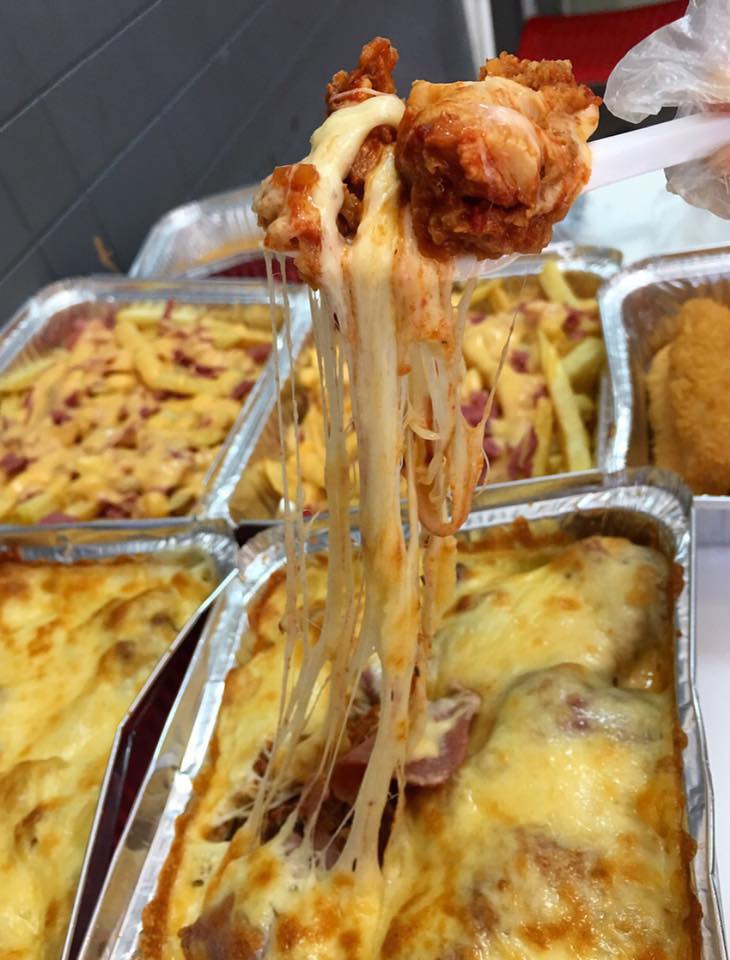 The only place on earth that will make a normal functional human-being travel all the way to 6th of October! In a very short time, Zack's made a huge buzz in the foodie's scene with their very cheesy menu. I know the ride is long, but trust me, it's totally worth it.
Location: 6th of October
Recommended Dish: Fried Chicken With White Sauce Pasta
Shocks Burgers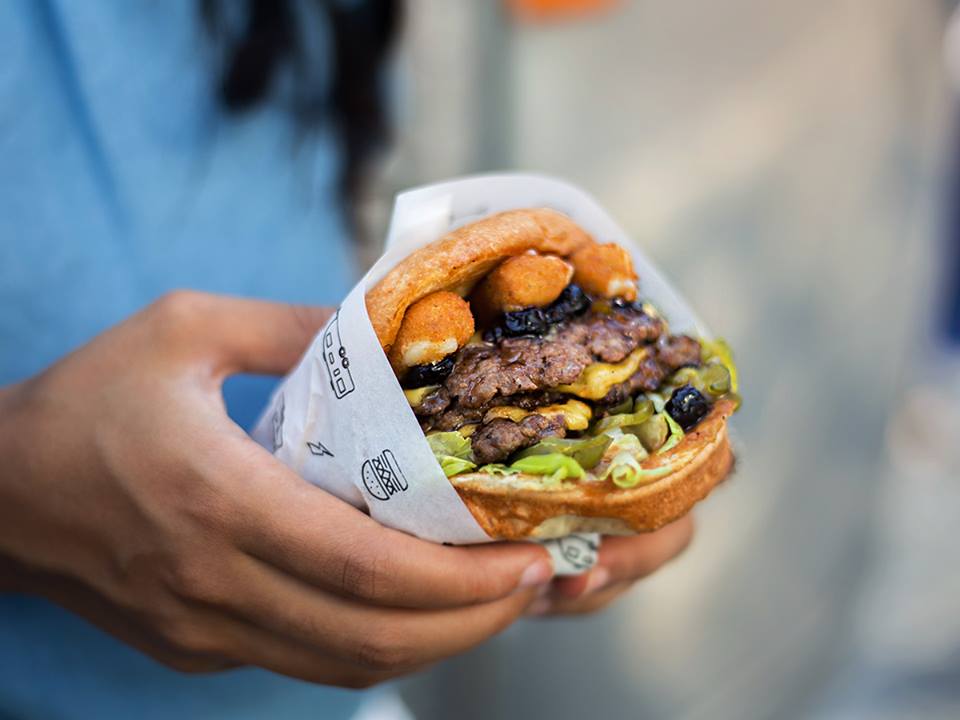 Shocks Burgers is hands down my favorite food truck in Cairo. I was already semi-addicted to the place, until they introduced their latest food crime, the Big Mouth! The Big Mouth is simply two (or three) pieces of burger, showered with melted cheese and caramelized onions, with mozzarella sticks on top!
Location: New Cairo
Recommended Dish: Big Mouth
Bell's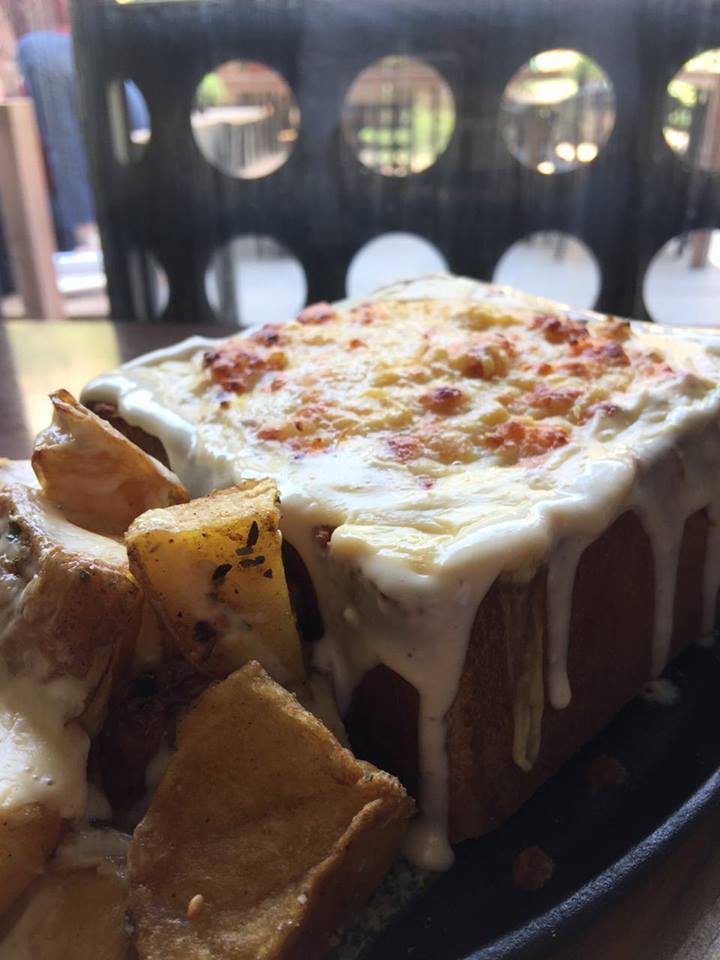 One of Maadi's top breakfast spots introduced one of the cheesiest inventions there is. The thick toasted bread in the photo above is the Beyonce of food! And fortunately, it tastes just as good as it looks.
Location: Maadi
Recommended Dish: The Thick Toasted Bread
Desoky and Soda 
The first thing that pops up to my mind when I mention cheesy food is Desoky and Soda; AKA cheese heaven. Those guys flood their food with cheese in the way every cheese lover fantasizes about. The only dilemma I face when I go there is not being able to decide between the cheesy pies, cheesy pastas and cheesy dips.
Location: Maadi and Dokki
Recommended Dish: Ghomos Crispy Gebna Say7a (crispy chicken dip with melted cheese)
Eato's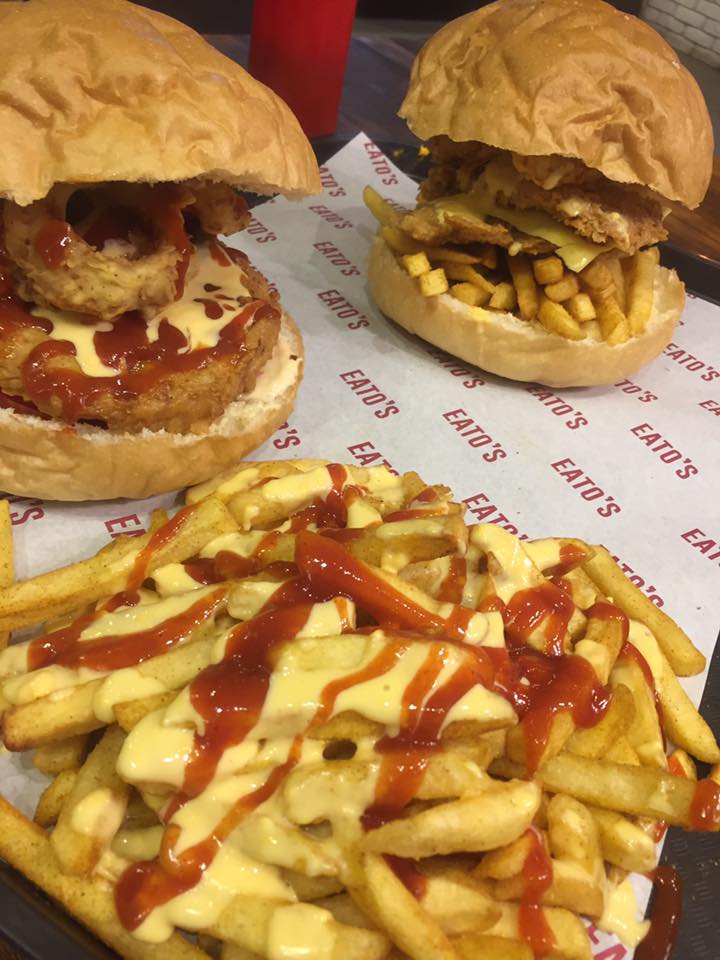 This place is basically heaven for fried chicken addicts. They also drown most of their sandwiches with melted cheese. My favorite, however, is Chicken Eato's. I needn't describe what it is, it's just good! Think fried chicken and lots of cheese.
Location: Nasr City
Recommended Dish: Chicken Eato's
Sliders 
I've written a separate review on Sliders, and the picture above explains why. Although the restaurant's thrives on mini sandwiches, their overly cheesy mac n' cheese is their best item on the menu.
Location: Maadi
Recommended Dish: The mac n' cheese, obviously.
City Crepe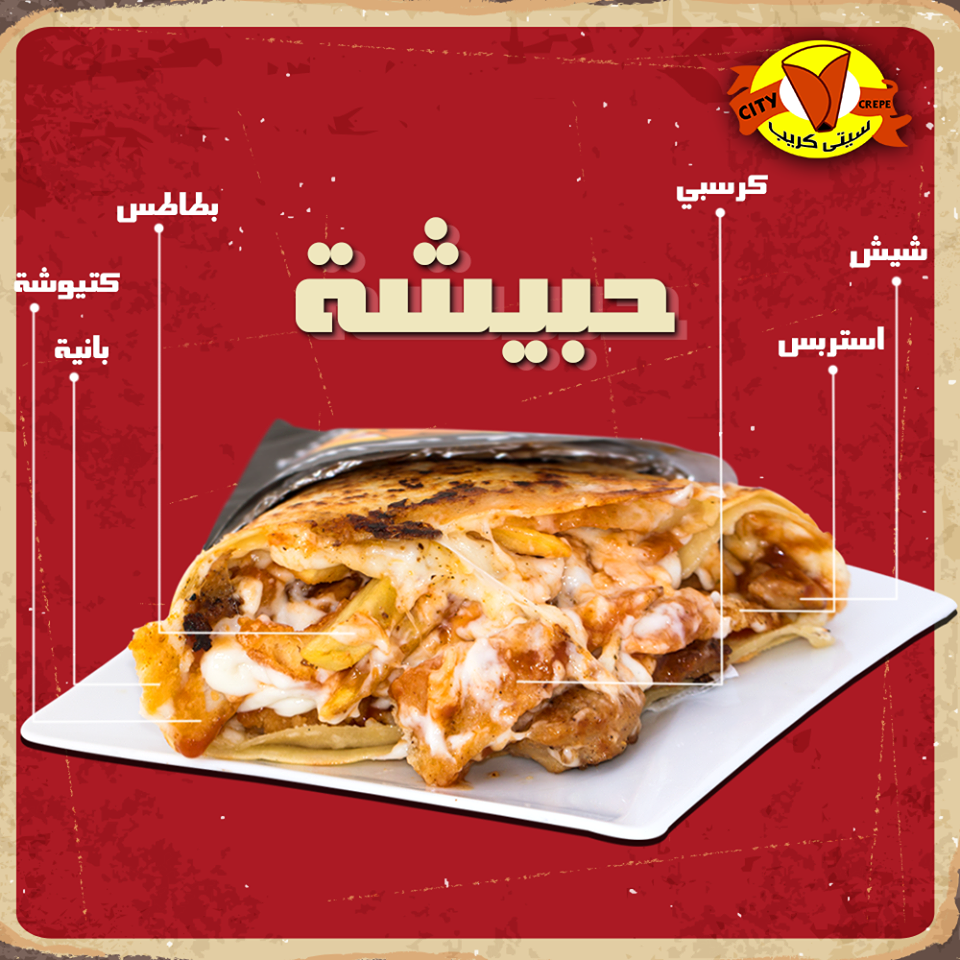 Before opening their branch in Maadi, me and my friends would literally go to Nasr City every week just to eat from City Crepe. This place revolutionized the way Egyptians see and eat crepes. City Crepe stuff their crepes with insane amounts of cheese that you'll actually find it really hard to take the first bite. City Crepe is hands down the ultimate cheat meal place that any cheese lover should seek when they're on a diet.
Location: There are currently more than 20 branches all over Egypt
Recommended Dish: Hebeisha
Willy's Kitchen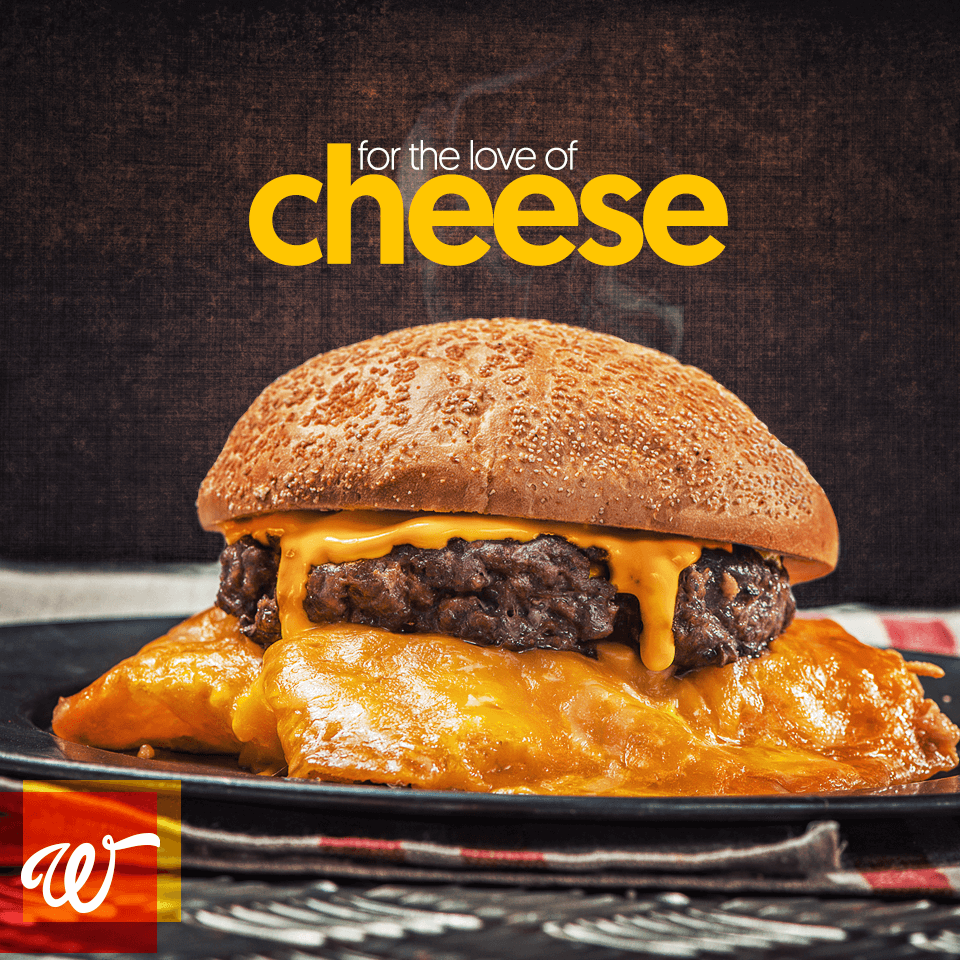 Willy's Kitchen may be a hit and miss place, no one can deny their beautiful cheese inventions and how they upped the cheese game in Cairo.
Location: Nasr City and Fifth Settlement
Recommended Dish: Cheese Lava
7amza
7amza is a very unique experience for cheese lovers. The place is very generous when it comes to pouring cheese all over everything.
Location: Nasr City and Fifth Settlement
Recommended Dish: Italian Hawawshy
El Sultan 
El Sultan is one of Cairo's hidden gems. They serve the cheesiest pizzas and pies to ever exist, and you won't even believe how cheap they are. The thing I also adore about El Sultan is that it actually delivers 24\7; making it the perfect place to head to on weekends after a wild night. Their ma7showat el atraf (stuffed crust) pizza is everything you want and more.
Location: Nasr City
Recommended Dish: Feteera meshakel geban, edafa crispy, 7ashow kharegy (mix cheese pie, xxtra crispy chicken, cheese on top)
Nakhel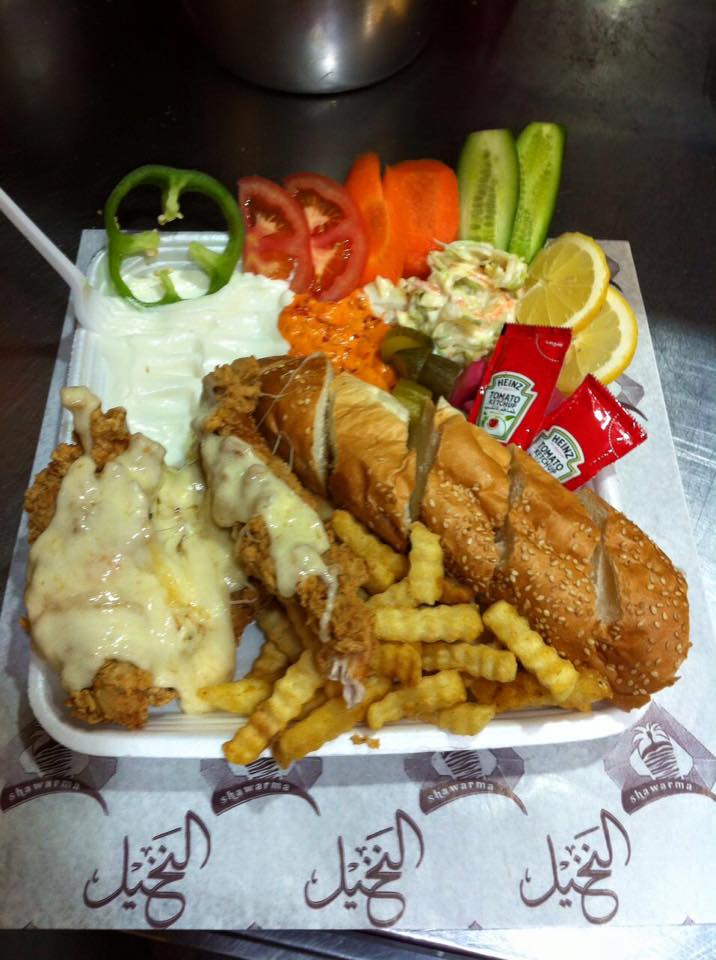 Nakhel is one of my favorite Syrian restaurants, mainly because their shawerma, fries, and fried chicken are always drowning in cheese. The food is relatively cheap so it has your back when your wallet doesn't.
Location: Rehab and Obour
Recommended Dish: Zinger sandwich
Cheese House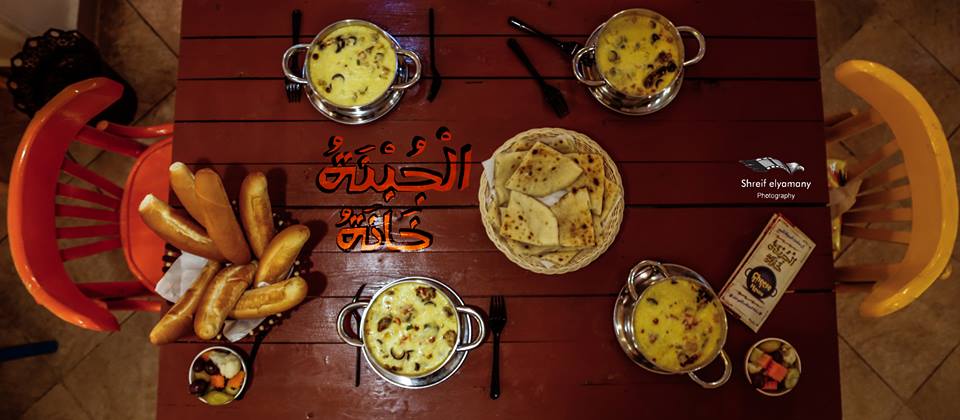 Cheese House, AKA El Gebna 5ana, is a hidden gem in Heliopolis that believes in cheese and only cheese. I am in love with their mouthwatering cheese dips.
Location: Heliopolis
Recommended Dish: Fried Chicken Cheese Dip
My Queen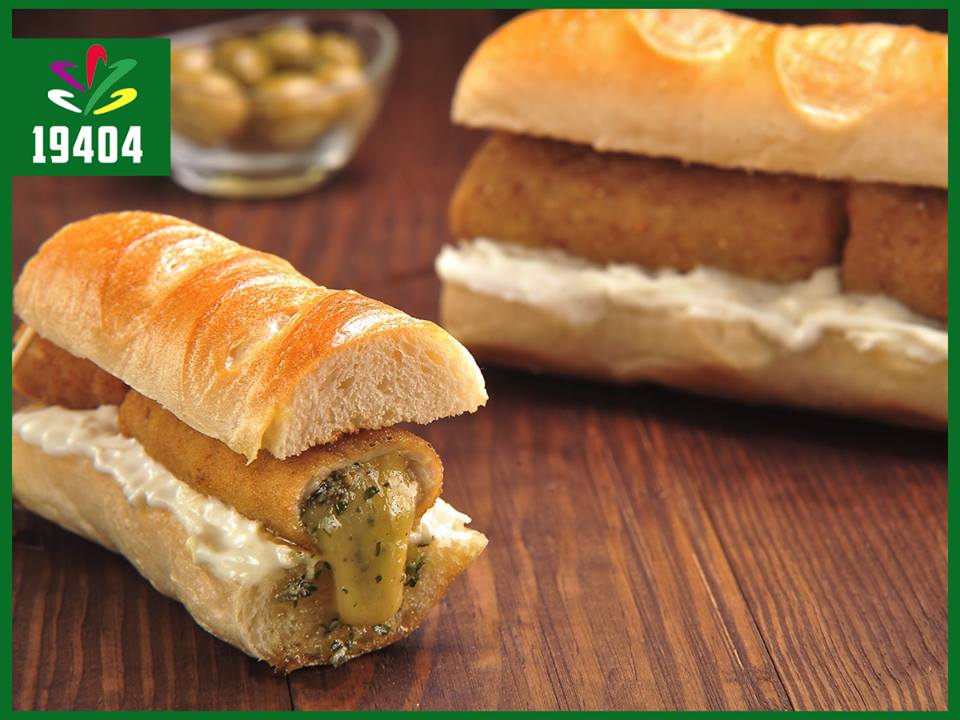 My Queen's original branch in Mohandessin is literally always crowded because of, well, their food. They serve their deliciousness till very late, AKA it's always there for you when you're intoxicated at ungodly hours of the night. Their must-try chicken mozzarella sandwich is bae.
Location: Mohandeseen, Nasr City, and 6th of October
Recommended Dish: Chicken Mozzarella
Swiss Cottage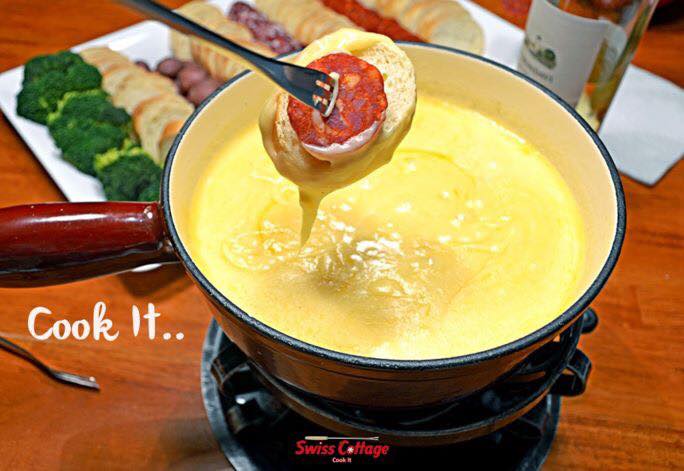 This is the perfect place for a date or a special occasion. They offer the pleasures of genuine Swiss cuisine by giving you the full fondue experience. Swiss Cottage's cheese fondue is prepared by imported Swiss cheese.
Location: Maadi
Recommended Dish: Cheese Fondue
Honorable Mention
Alban Swisra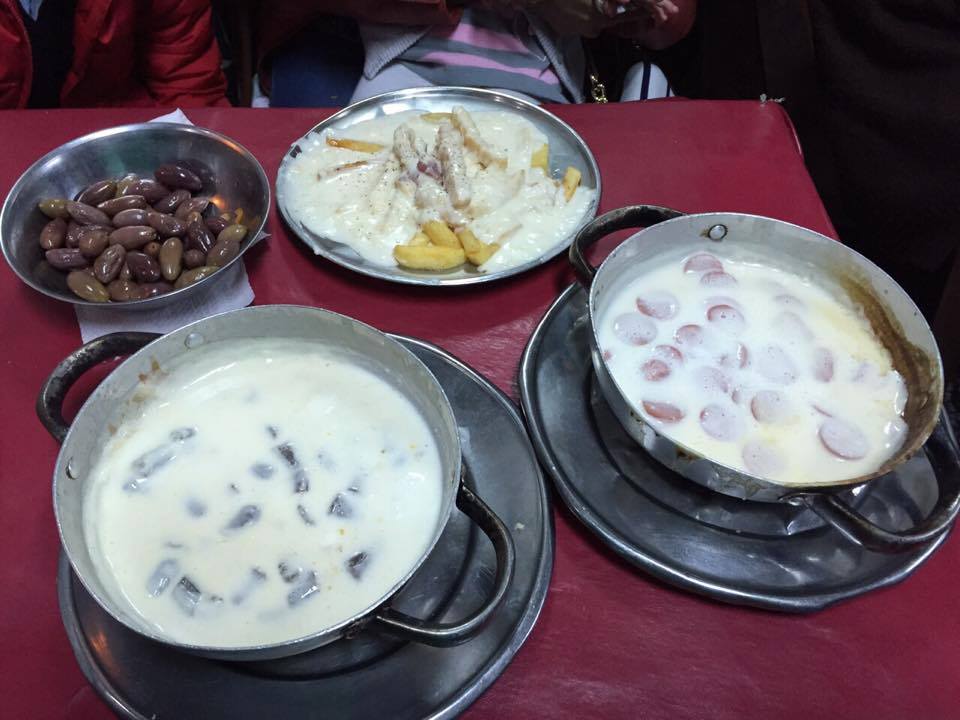 Alban Swisra is not on the list because it is located in Alexandria and not in Cairo, but one cannot write a guide about cheese without mentioning the cheesiest (in the best way possible) restaurant in Egypt. I will just leave this here and pray they open a branch anywhere in Cairo soon.
WE SAID THIS: I would love to hear recommendations of other cheesy places from my fellow cheese lovers. Good luck, and may the cheese be ever in your favor.