We all have this current pandemic phobia that forces us to isolate ourselves and stay safe at home in a solo bubble. But still, the New Year's is knocking on the doors and so many people are going to certainly want to set themselves free during this day only. So join us to kiss 2020 goodbye in some of Cairo's top outdoor restaurants and welcome 2021 with a fresh start. Have no worries because we've got you covered with our list of outdoor places where you can still feel safe and enjoy your time.
Here are some of Cairo's best outdoor restaurants for the one's who are afraid, yet are so tempted to celebrate just a little.
Treat yourself to some sophisticated bites in one of Cairo's best restaurants and bars. It's located not only in Palm Hills October but also in Heliopolis and Kattameya Heights. The vibe is great whether in the morning or night and the weather is always nice outdoors.
You just enter the place and a smile is put on your face. To all pizza lovers out there this place is the right one for you! Their slices are just full of happiness.
Highest of them all. Best view and food too, just go and you'll watch the view of a plane. You'll feel as if you're flying up high with tasty food in your mouth. This place is located in Mokkatam and suits these nice romantic one-on-one dates or with a bunch of friends.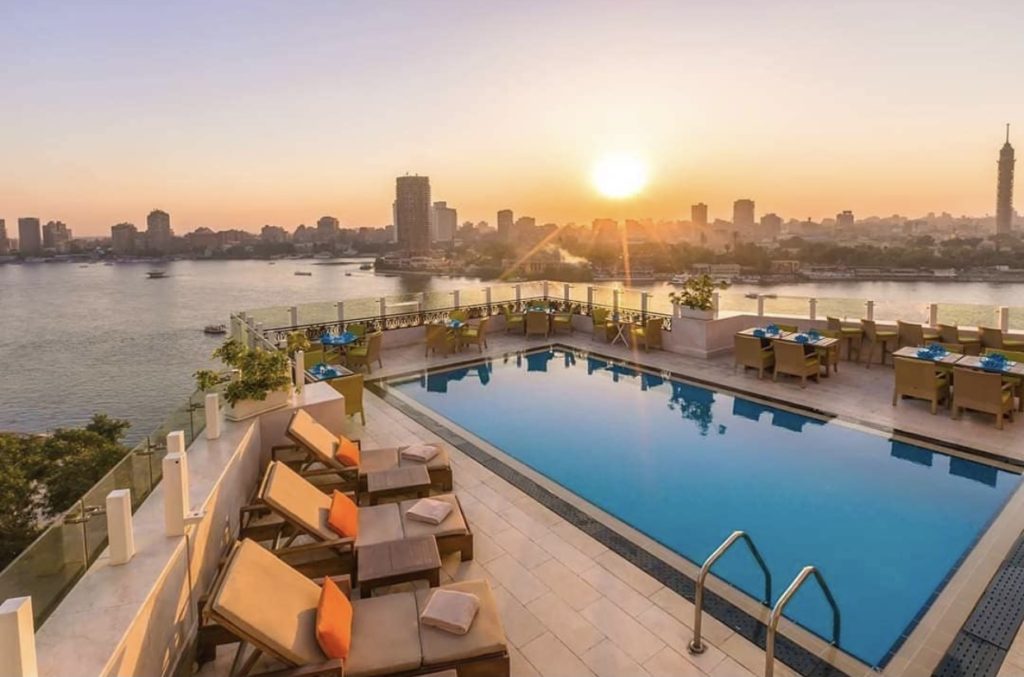 A pool and Nile view, what do you need more? This is one of Cairo's best hotels that will just pamper you anytime. Isn't it just amazing to spend new years in such a place?
Italiano lovers!! Go and check out this place and treat your inner Italian descent right!
A delighting winter, stunning view with pyramids and a pool and certainly good food what else do you need? Just your loved ones around you to start an amazing new year! End this year with such a view in order to be a little more optimistic for 2021.
Fancy food and amazing vibes in just one place that is located in Swanlake New Cairo. You'll be so tempted to jump into the pool but hold on it's cold so treat yourself with some of their drinks and tasty food.
Lexie's terrace is just relaxing and simple. All good vibes are around and it's an amazing choice for the ones who are torn between some bars and/or restaurants.
Romance and coziness are the right words to describe the atmosphere at Villa Belle. Surround yourself with your loved ones in such a place will definitely make you celebrate the new year's right!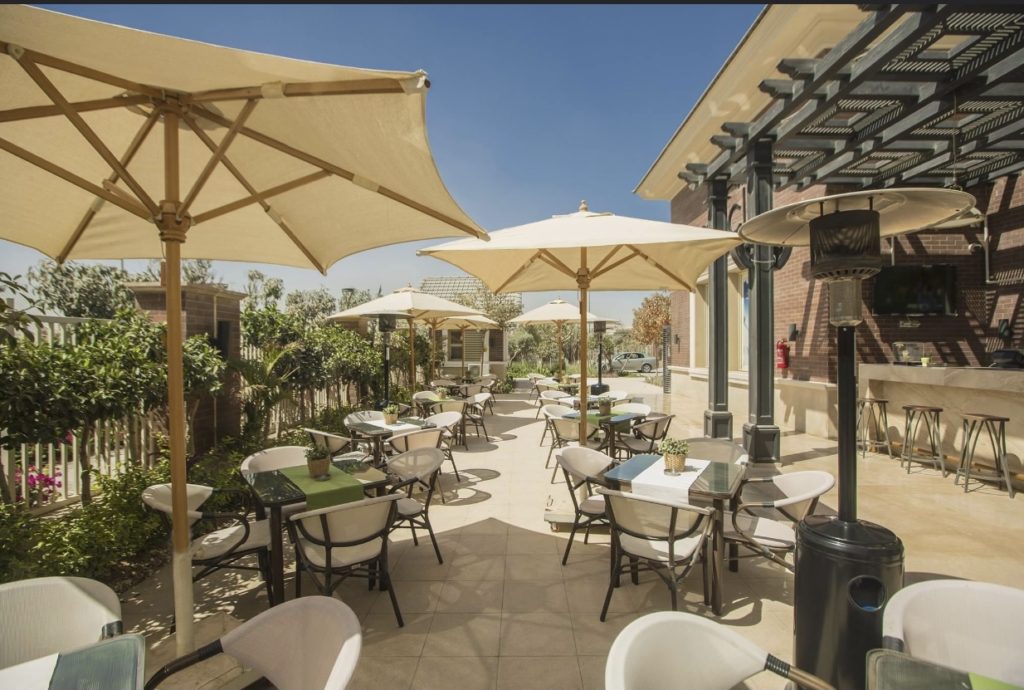 To the ones who are stuck and don't know what to do, this is one of the best choices. Located in New Giza we advise you to go and check this place out because their menu is full of delicious food.