Gigi Hadid As First-Time Host On "Next In Fashion" Brings Iconic Guest Judges Including Donatella Versace
Coming back for yet another exciting season after a three year hiatus is Netflix's "Next In Fashion", a competition show all about discovering the next big name in fashion design. This year, some exciting changes were made including a hosting changeup from Alexa Chung to Gigi Hadid. The Palestinian super-model is upping the second season of the show with her magnetizing and positive energy and is proving to be a dynamic hosting partner with Tan France.
Since the debut of the second season, Hadid managed to give it an exciting kick start by introducing a legendary guest host. Hadid could not have described her in better words "we had to get a very special guest judge. She is more than a designer, she is more than an icon, she is undisputed fashion royalty. Please welcome Donatella Versace."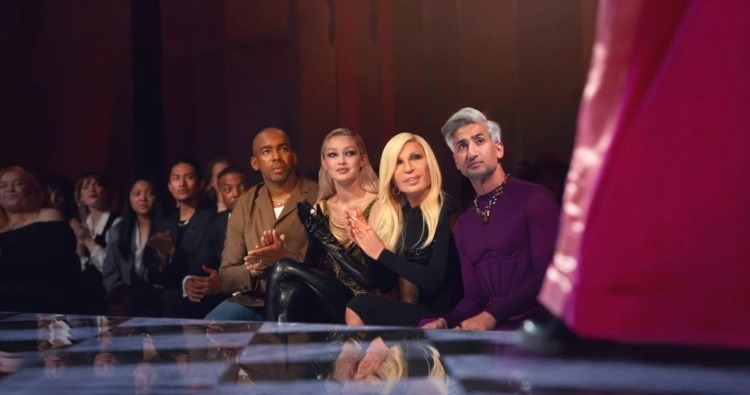 As Hadid called up Versace on the stage, the crowd roared with enthusiasm, knowing that a legend is gracing the runway. When asked what makes an iconic design, Versace kept it simple and said "confidence" ushering in an exciting start for the show.
In the premiere episode of the second season, no time was wasted, the show dove right in introducing the 12 new designers who were given only 8 hours to create a look befitting royalty. To make matters more challenging, contestants knew they had to up their game with Versace being one of their judges. With a great kick off to the second season, fashion lovers cannot wait to see how the 12 contestants will fare in each episode. To get inspired and learn all there is to know about the fashion world, you can stream all the episodes of season 2 of "Next in Fashion" on Netflix.