Just this Thursday, history was made as UAE astronaut Sultan al-Neyadi landed at the International Space Station (ISS) to begin the longest Arab space mission to date. After blasting off from NASA's Kennedy Space Center in Florida, he arrived after undergoing a 24-hour journey. In that journey, the Space X Dragon spacecraft was carrying NASA's Crew 6 mission that included al-Neyadi along with NASA astronauts Stephen Bowen, Warren Hoburg and Roscosmos cosmonaut Andrey Fedyaev.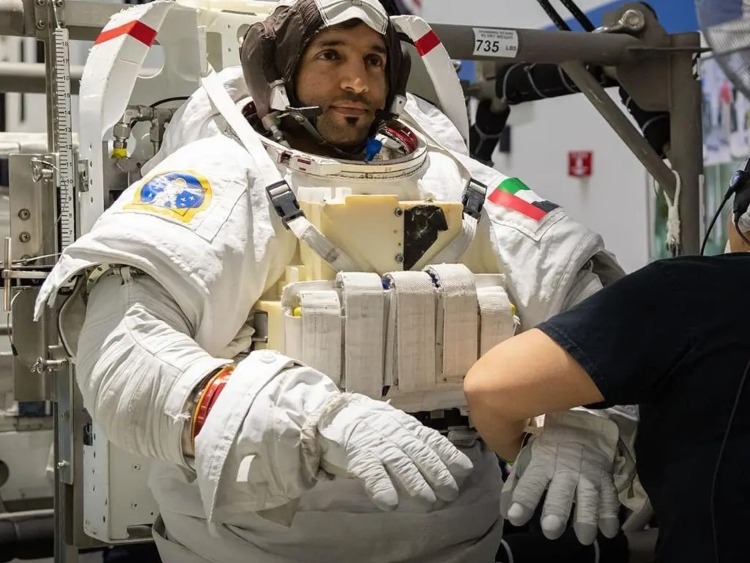 The team have finally docked at ISS, entered the station and joined Expedition 68, made up of seven other astronauts. The 11 crew members will work together for several days until four of the older team return back to Earth. Full of excitement, the moment al-Neyadi boarded ISS, he immediately released the mascot for the UAE space mission, a stuffed toy called Suhail, to float around the station.
Al-Neyadi had a special message he wanted to share with his loved ones back home, "I would like to thank my family, my parents, the Mohammed bin Rashid Space Centre, to give me the trust…I can't be happier than this. This is the essence of space exploration. Go Dragon, Go SpaceX."
In this mission, al-Neyadi and his three crew members will spend 6 months performing hundreds of experiments that include human cell growth in space as well as a look at what happens when materials burn in microgravity and tissue chip research on heart, brain, and cartilage functions.
This is not the first time that the UAE undergoes an extensive space mission as back in 2019, Hazza al-Mansouri was the first Emirati astronaut to visit the International Space Station (ISS) and undergo an 8-day mission in space. Overall, these missions are progressing the UAE as a prominent contributor to space research and scientific endeavors.