By Nour El-Miligi
As part of El Gouna Film Festival's continuous endeavors to highlight international films, 16 movies were confirmed to be taking part in the Egyptian film festival. "Despite the COVID-19 pandemic that impacted the festival circuit, we were still keen to present and celebrate distinguished regional cinematic works," Art Director of the festival Amir Ramsis said. The 4th edition of GFF that is scheduled to take place between October 23 to 31 has officially unveiled the 16 international films that will grace the screen during the festival.
One of the first movies in line is the 2020 drama, "Bad Tales" (Italy/Switzerland) written and directed by Damiano and Fabio D'Innocenzo; the brothers were awarded the Silver Bear prize for Best ScreenPlay. "Delete History" (France) will be taking part as well; a comedy tale tackling the story of three neighbors reconciling with the consequences of social media usage. The comedy was competing for the Golden Bear but finally won the Silver Bear 70th Berlinale Prize. We also have the novel-based tale "Berlin Alexanderplatz" (Germany, Netherlands) by Burhan Qurbani which is about modernity in Germany; it collected a total of four prizes. "Father" (Serbia) revolves around a man trying to gain custody of his children after losing them to the Social Welfare Office after his wife's suicide attempt. Viggo Mortensen's directorial debut, "Falling" (United States, Canada) is also among the films set to be screened at the festival.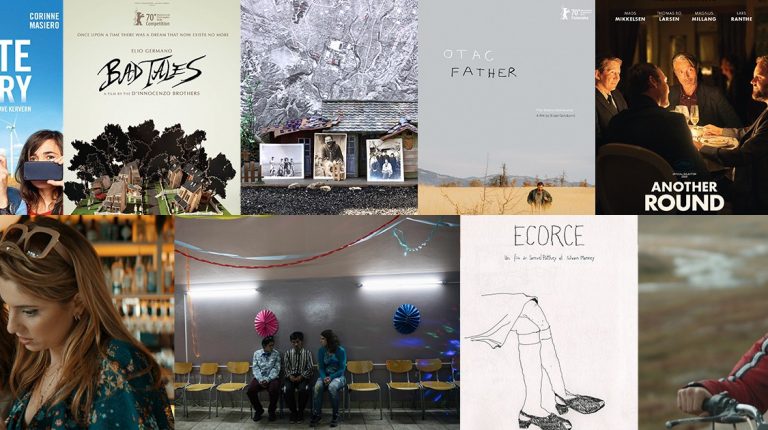 The list also includes "Banksy Most Wanted" (France), which witnesses the first collaboration between Aurélia Rouvier and Seamus Haley where they draw an in-depth portrait of a masked Robin Hood, Thomas Vinterberg's Danish drama, "Another Round", Ivan Ikić's "Oasis" (Serbia) which features the journey chronicles of a tarot reader, "The Whaler Boy" (Russia, Poland) by Philipp Yuryevand, and the animation "Pilar" (Netherlands).
The feature film "Ibrahim" (France) will also be taking part. The story follows a teenager who gets involved in a shop robbery that plunges his father into debt. Throughout the movie, we find the protagonist doing his best to fix things with his father.
Short artistic works will be showcased as well, including the international premiere of the short Spanish film "Influencer" by Rubén Barbosa and "Sticker" (Republic of North Macedonia), an entertaining tale with equal parts heart and comedy.
The festival program will also feature several documentaries, including the animated "Peel" (Switzerland), "Irradiated" (France, Cambodia) by director Rithy Panh, which explores the stories of war radiation survivors, and the artistic gem, "Days of Cannibalism" (France, South Africa, Netherlands).
WE SAID THIS: Which movie are you excited for most?