Yesterday, The Mobile World Congress – the biggest mobile show on Earth – was held in Barcelona, Spain. Many companies were expected to show their latest innovations in smart phones and wearables, including Sony, Nokia and LG, but the highlight of the event and what everyone was waiting for was the unveiling of the Galaxy S5, the latest flagship smartphone from Samsung.
Samsung teased the Galaxy S5 in a video called "Unpacked5" where they described their new Smartphone as "wet", "alive" and "outdoor"! After Samsung unveiled the S5 yesterday, I'd like to add another description: "BORING"!
Here's why:
Design
As you were surfing the web last night, you might have actually seen the Galaxy S5 and you just didn't recognize it. You want to know why? Because it looks the same.
It's unbelievable that Samsung has maintained the same design and look for a record of three consecutive years. Actually, Samsung has maintained the same design philosophy for three years in all of their mobile products. If the Galaxy Note 3 was the same size of the Galaxy S4, would you be able to tell them apart?
And as Samsung makes a ton of new phones every year, their designs become irrelevant. You can easily spot a Samsung phone, but it will take you some time to recognize whether it's the S4 or the S5. Is it the Galaxy Note2? Nah… It's the Galaxy Note3! Samsung has more than 10 phones that look extremely similar. That's insane!
Also, Samsung has been using the same manufacturing material for a really long time – cheap plastic rounded with a fake metal look (the Galaxy line) or maybe a back cover of some ugly fake leather (the Galaxy Note3). The problem here is the price tag on Samsung's phones, which is similar to Apple's iPhones that are made of extremely high-quality and durable material – no fake leather or metal.
The same goes for Samsung's Android user interface; they call it "TouchWiz" and, actually, there's nothing whizzy about it. It's much uglier than that Vanilla Android (Vanilla is used to describe the OS in its original version), it's laggy and not consistent by any definition. Not to mention that – as you already expected – it has had the same look and feel since 2010. Get a designer for God's sake, Samsung!
Copycatting Competitors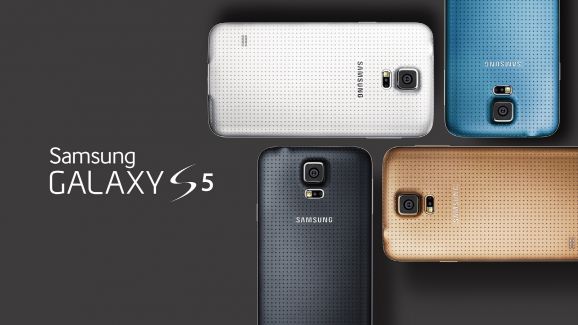 Samsung takes the lead here. The company is famous for copying successful features from competitors. The Galaxy S4s – er, I mean, S5 – is a prime example for this in three aspects:
Finger print: Samsung can't resist the fact that Apple is introducing new features that Samsung doesn't have, so of course the Galaxy S5 has a new fingerprint scanner just like the iPhone 5S. But the really innovative thing Samsung did here is that instead of putting your finger on the scanner, you have to swipe up and down so the scanner can read your fingerprint. Wow. Way to go, Samsung – copying the feature AND making it harder than Apple!
Resistance: Sony introduced some phones in the Xperia line with water-proof and dust-resistance bodies. Samsung couldn't let that happen unmatched, so the Galaxy S5 is IP67-certified, which adds an element of water and dust resistance to it. As a result, the micro-USB 3.0 port at the bottom is protected by a tab that keeps water from getting inside.
Fitness: There are nearly no new features in the Galaxy S5 that we are excited about. The only new thing is a feature to monitor your heartbeat because Samsung wants to beef up their fitness persona and take a piece of the wearable fitness pie business. There's nothing new here, as many companies have introduced fitness technology, like FitBit, Nike fuel band and Jawbone's UP.
"The more is better" syndrome
For some bizarre reason, Samsung believes that it's okay to introduce new phones with one or two new features, a 0.1 inch bigger screen and a slightly better battery, all wrapped in an exhaustively repeated design look, user interface and material. Well, it's not okay, Samsung! It's just not.
I know Samsung phones are pretty popular and Samsung sells millions of them, but it's not cool to make customers pay much more money for the same experience that I had one or two years ago. You can do better than this! Get you shit together, Samsung.
WE SAID THIS: Don't miss "10 Lessons to Learn from WhatsApp".