From Nile Cruises to Desert Hikes, These Are Egypt's Best Last-Minute New Year's Experiences
OLYMPUS DIGITAL CAMERA
It's hard to believe that 2019 is about to end, concluding a decade filled with many happy moments and exciting events. But before you close this chapter of your life, why not end the decade with a bang? What better gift to give to yourself than an unforgettable trip during the holiday season where you can create exceptional memories with your loved ones that can last forever.
A lot of us are a bit late on deciding where to spend New Year's, but if you're still in town and wondering where to go, then keep scrolling and check out these stunning last-minute destinations for a New Year's Eve you'll never forget.
Dinner on top of St. Catherine Mountain
Dinner and stargazing on top of a mountain; it doesn't get more romantic than that! This time of the year is really hard for those of us who are single, and Geo travel Egypt is not making it easier! This Geotourism agency is giving us a chance to experience the most exotic, unknown, and beautiful places, to live once-in-a-lifetime moments that you'll cherish forever. For more info and bookings head over to their page.
Kitesurfing in Ras Sudr
For all kitesurfing enthusiasts, Ras Sudr is your destination this month. Check Soul kitesurfing center, Fade Hotel, and Bungalows. These are more than just kitesurfing spots, they are paradise on Earth!
Nile Cruise trip to Luxor and Aswan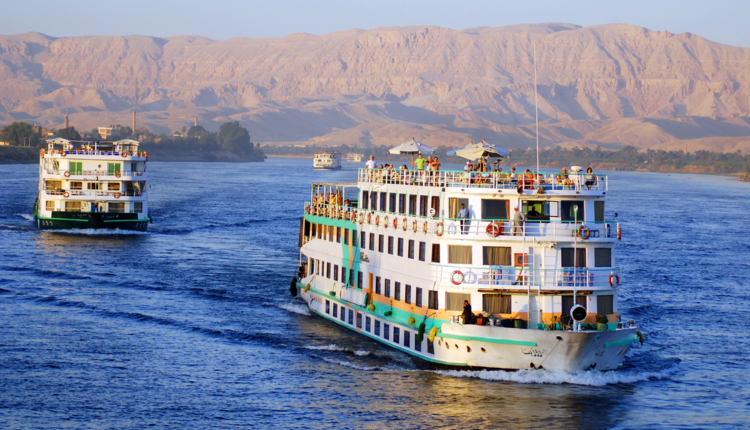 Nile cruises are one of the best ways to take in the beauty of Egypt, cruising between Luxor and Aswan is a must on any bucket list. A Nile cruise with family or friends can be a truly magical experience!
Rent a boat in Ain Sokhna
Rent a boat with your friends or family for a whole day; you'll get to cruise the beautiful Red Sea waters, enjoy the clean fresh air, have a delicious BBQ, and if you're brave enough, you could even have a dip in the chilly December waters!
Sinai Trail
Egypt's Sinai Trail is organizing a special New Year's hike to celebrate the end of the year. The route is 300km long, and it'll take you around 5 days to complete, so pick your most adventurous friend and head over to the event's page to sign up.
WE SAID THIS: Which destination are you going to choose?