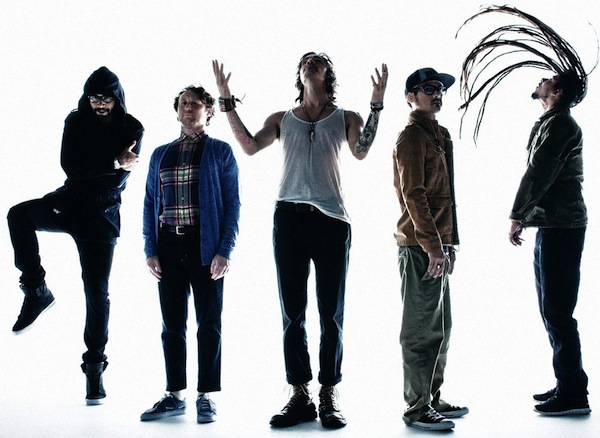 Incubus has just released the video for new single "Absolution Calling", in which two Incubuses – one clean-cut class, the other biker badass – oversee a dance battle. The track will be featured on new album Trust Fall: Side A which will be released later this month, with a second album coming later in the year.
Also out this month is Modest Mouse's new album Strangers to Ourselves, and this week they've shared the final album track "Of Course We Know":
Meanwhile, Faith No More have debuted their new track "Superhero" – quite fittingly – on the Marvel Comics website. As expected, the track is half gritty, half epic-y and all FNM; this is the song you put on when you're adjusting your cape:
My Morning Jacket have just announced a new album titled The Waterfall, which will be their seventh, and released first single "Big Decisions"; here's your dose of good ol' country rock:
Hozier's new one "Someone New" is kind of a sing-along song, if you can call an emotionally charged track that, and the brand new video features none other than Game of Thrones actress Natalie Dormer:
Fox is creating a pilot for a sitcom based on the life of Weezer frontman Rivers Cuomo, and specifically his decision to take some time off from the band in the mid-90s to go back to college… and by college I mean Harvard. The sitcom will be titled Detour, and playing Cuomo is British actor Ben Aldridge from the CW's Reign and BBC show Our Girl.
WE SAID THIS: Don't miss last week's For the Record: Rihanna's New Direction "Towards the Sun"