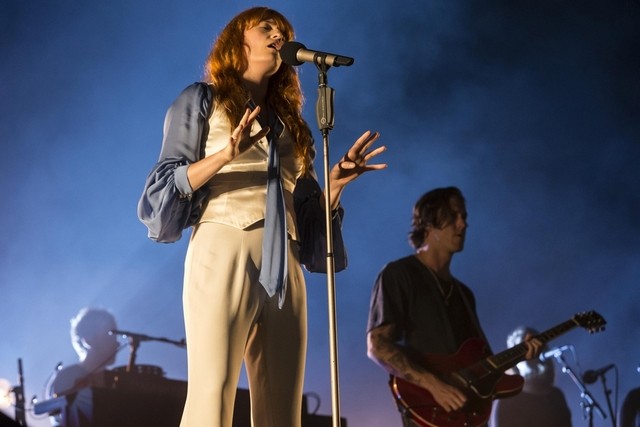 Last night, Florence and the Machine took the stage at the Du Arena on Yas Island following the Formula 1 qualifiers race and reminded us all why we fell in love with their music in the first place.
A redheaded ball of energy, Florence Welch spent an hour and a half running up and down the stage barefoot and jumping along with the fans, all while giving a world-class vocal performance.
Their set started off with the build-up of "What the Water Gave Me", and included recent hits from latest album How Big, How Blue, How Beautiful including "Ship to Wreck", "What Kind of Man" and the title track.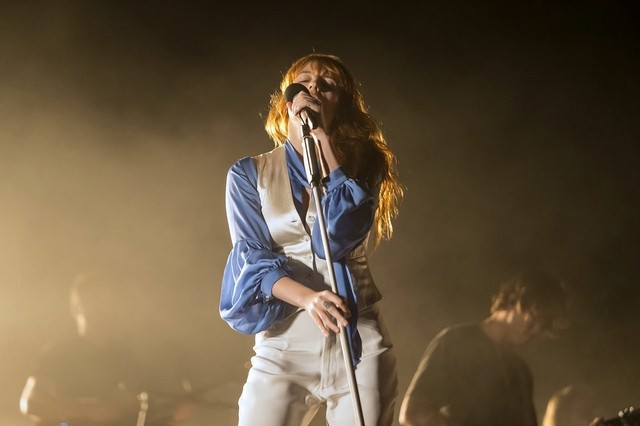 And her energy was certainly infectious. Before performing "Rabbit Heart (Raise It Up)", she asked the audience to get up on each others' shoulders, and she kept that engagement going, at some point even getting off the stage and holding hands with her front row fans. Later on, she asked the crowd to put away their phones for the duration of one song; she was charming as all hell.
And with her dynamic personality, Welch had us all singing along with old favorites including "Dog Days are Over", "Shake It Out" and "Spectrum (Say My Name)". The show ended on a high note with one of my personal favorites, "Drumming Song"
Florence and the Machine do not disappoint. After days of global heartbreak, this immersive experience felt like a reprieve.
WE SAID THIS: Check this All About Florence + The Machine