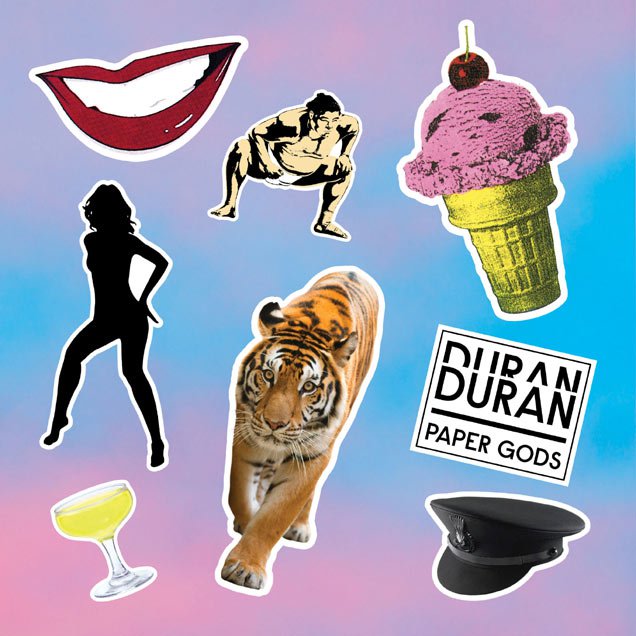 Duran Duran announced this week that they will be releasing their 14th album Paper Gods this September. The album will be produced by Mark Ronson and Nile Rodgers, who also features on the album's first single "Pressure Off" along with Janelle Monáe:
Speaking of epic 80s electro-pop-rock bands, New Order are also releasing a new album titled Music Complete, their first in ten years, this September. We don't have a new song yet, but we do have a 30-second album teaser:
And we now have a first listen from Janet Jackson's upcoming album – she's just debuted a smooth new track titled "No Sleeep" and mysteriously dedicated it to "My Love". The as-yet-untitled album may be called Conversations in a Cafe, according to the hashtags she's been using so far, and it's due later this year.
Everyone's favorite new artist this week is Kaya Stewart, teenage daughter of Eurythmics' member and music producer Dave Stewart, who recently launched her debut single "In Love with a Boy". She's only 15, but she can sing and rock some old school androgynous style, complete with the leather jacket, boots and faux-hawk:
Tinashe's new one "Cold Sweat" is kind of weird and now comes with a psychedelic new video, but her voice is as gorgeous as always:
 And Steve Aoki and Linkin Park's new one "Darker Than Blood" is unfortunately not as good as I anticipated, but at least the video is kinda fun – here are Aoki and LP guitarist and keyboardist Mike Shinoda saving the world from a deadly zombiefying virus in the future:
WE SAID THIS: Don't miss last week's For the Record: Madonna Proves She Has More Famous Friends in 'Bitch I'm Madonna'