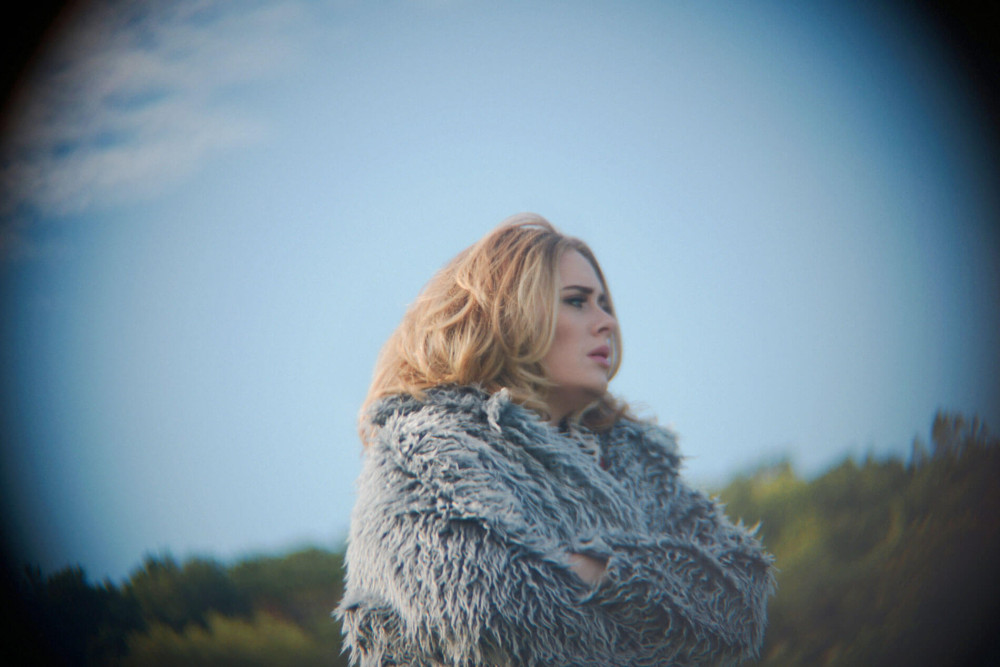 It's been a mere month since the release of Adele's hugely successful single "Hello", but we've been good all year and now we have a second, titled "When We Were Young". Better yet, her new album 25 just dropped this weekend, so you can go out and buy it and curl up in all the feels.
And just in case you forgot that she also has a kickass sense of humor, here's your reminder: she recently went undercover as an Adele impersonator at a fake reality show audition, hanging out backstage incognito with a fake nose and chin and surrounded by her own lookalikes. It works until she's on stage and starts belting her own song out, and the reaction goes from disbelief to the other impersonators joining her in song:
In other news, Puscifer have released the video for "The Remedy", the latest single from their third full-length Money Shot, and in which continues the wrestling theme seen in previous clips for the title track, "Toma" and "Grand Canyon":
And Robin Schulz's "Show Me Love" now comes with a video that tells the heartwarming story of two people who fight for love against all odds, the odds in their case being epic clumsiness:
Imagine U2's "With or Without You" with vocals by Evanescence's Amy Lee and added synths… or you can just listen to it here:
The Abu Dhabi Formula 1 weekend is finally here! Let's face it, for some of us the weekend is more about the concerts than it is about the races. This year's after-race concerts lineup includes Blur, Florence and the Machine, Enrique Iglesias and Arabic music stars Cheb Khaled, Fares Karam and Aryam. And don't forget about the Beats on the Beach shows taking place on the Corniche, which will feature Faithless, J. Cole, Jhene Aiko, Tove Lo and Far East Movement.
WE SAID THIS: Don't miss For the Record: Simple Plan Back With Nelly Collab.