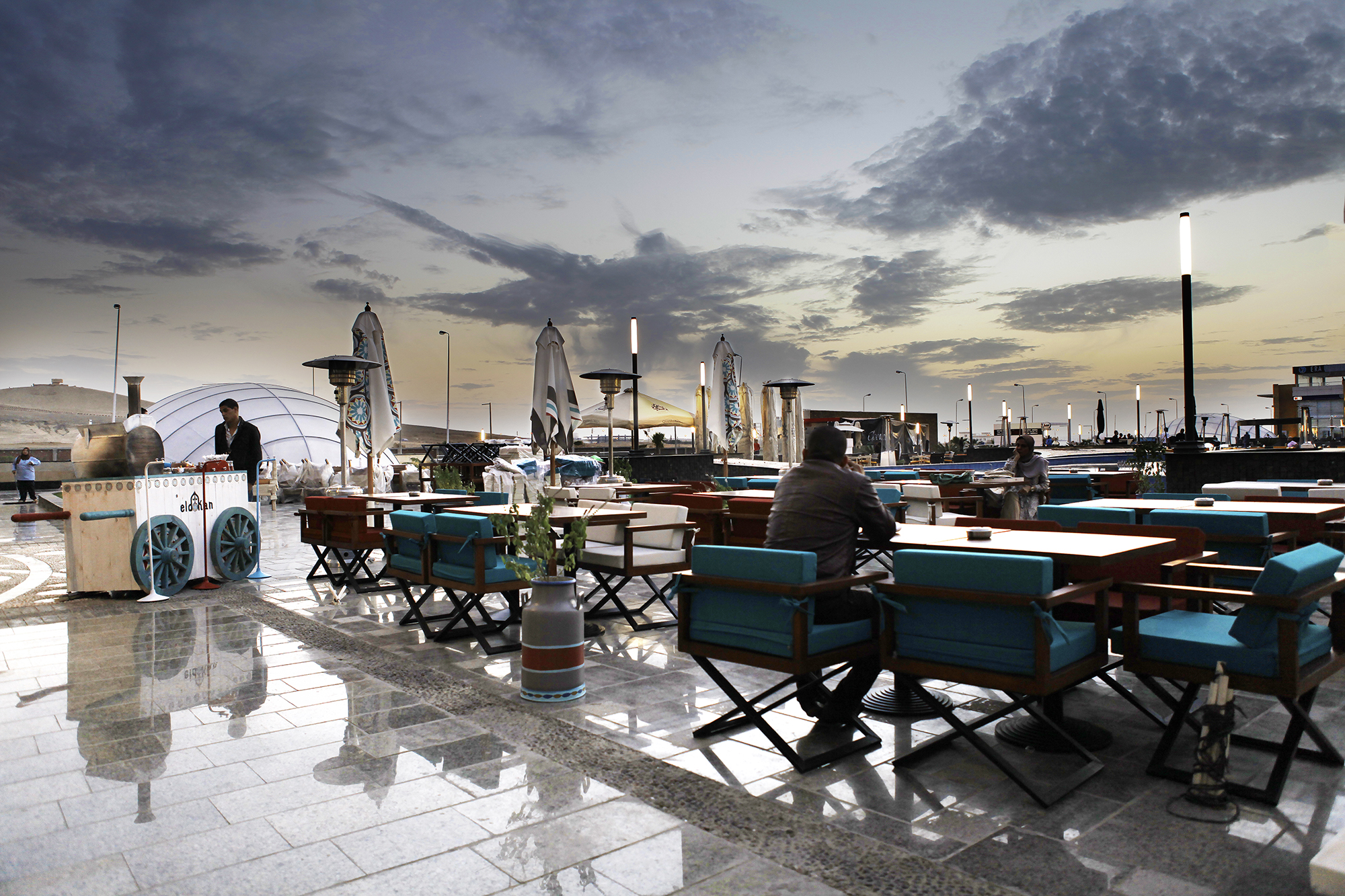 El Dokan ("the little shop", roughly) is Cairo's latest contemporary oriental cuisine spot located in Emerald Empire with a sister branch in Cairo Festival City. We set out to experience El Dokan's "baladi-chic" concept and absolutely fell in love.
Hummus El Sham: With a perfect herb-infused taste and a zesty chilli aftertaste, this was a great way to kick off our meal. The chickpeas served as a light pre-entree to our meal and we were left anticipating more.
Man'ousha with Zaatar: There were so many options to pick from, deciding what to get proved to be the hardest task in El Dokan. Our man'ousha arrived in a mere 15 minutes, which proved the place's speedy service. The man'ousha was served on a pizza-like wooden plate with a soft dough base and a generous portion of topped zaatar. Although a tad bit dry when eaten alone, coupled with some hummus or man'ousha, this starter is a must try.
Sogo2, Chicken Liver and Beef Shawerma: For our main course we decided to opt for three plates to share and savor each one separately. Everyone was in awe over the tiny pots the dishes were served in – truly a "baladi-chic" aesthetic.
The sogo2 was infused with flavor and had a character of its own. We would've preferred a bit more sauce in the dish, however the spicy kick at the end of each bite made this plate a must-try for everyone.
We're not too crazy about chicken liver, but El Dokan does it differently. Its soft texture coupled with the grilled vegetables, baked potatoes and their warm baladi bread made this dish irresistible. Our only complaint is how fast it finished!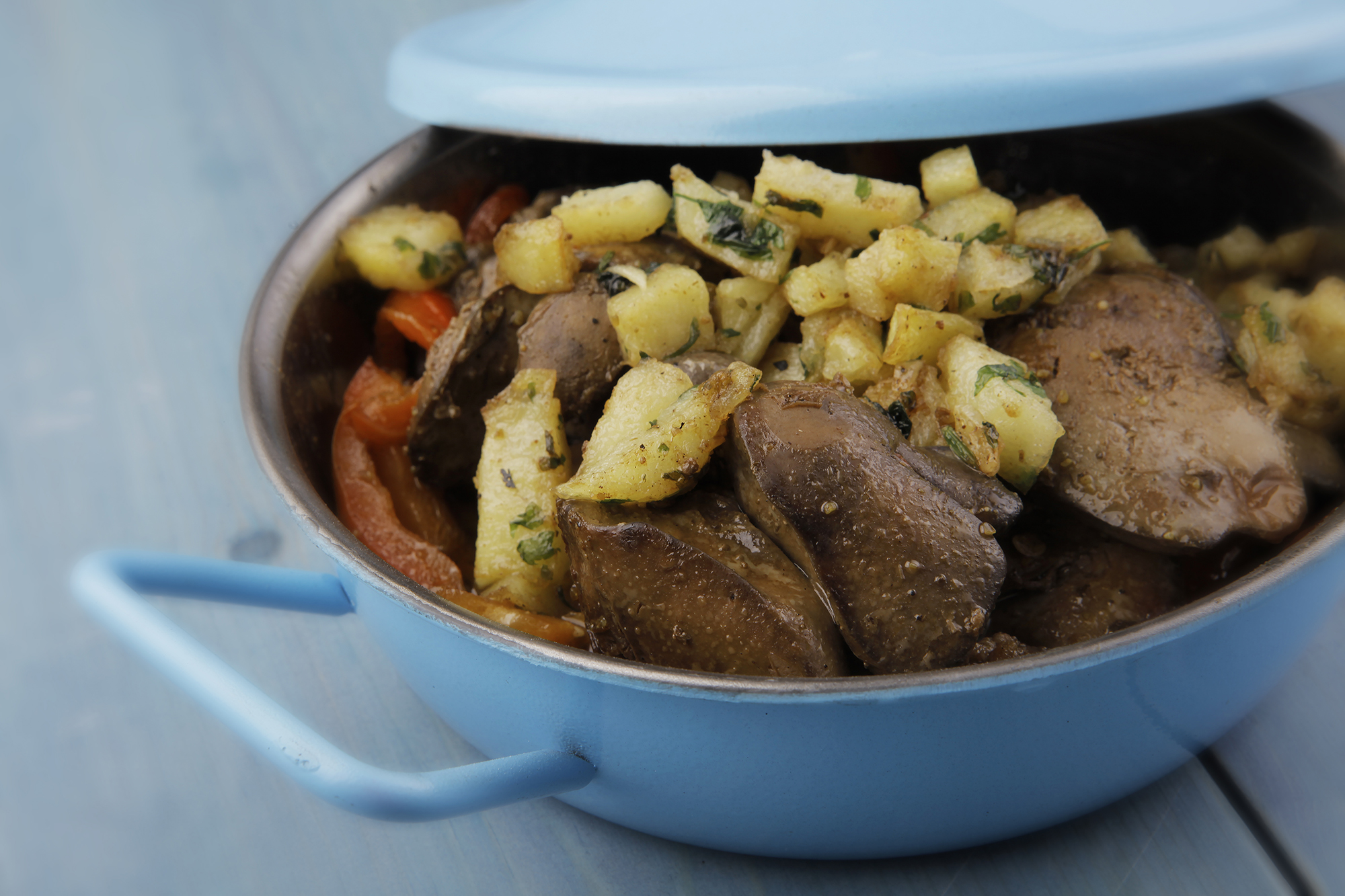 Finally, a classic beef shawerma made its rounds around the table. Even though the dish was cooked to perfection, we would've enjoyed some more flavor – maybe some added ingredient or garnish to give the plate some character.
Nutella-Zalabya and Sweet Potato: Dessert in a bucket – literally! We've said this once, but we'll say it again: We are in absolute love with El Dokan's food presentation!
We ordered a Nutella-zalabya for dessert and "amazing" would be an understatement. Our sweet tooth was jumping up and down in excitement for the warm sugary balls of sweetness drizzled with a classic, creamy Nutella topping. Although it may be a little too sweet for others' personal tastes, we could've easily overdosed on this bucket of happiness.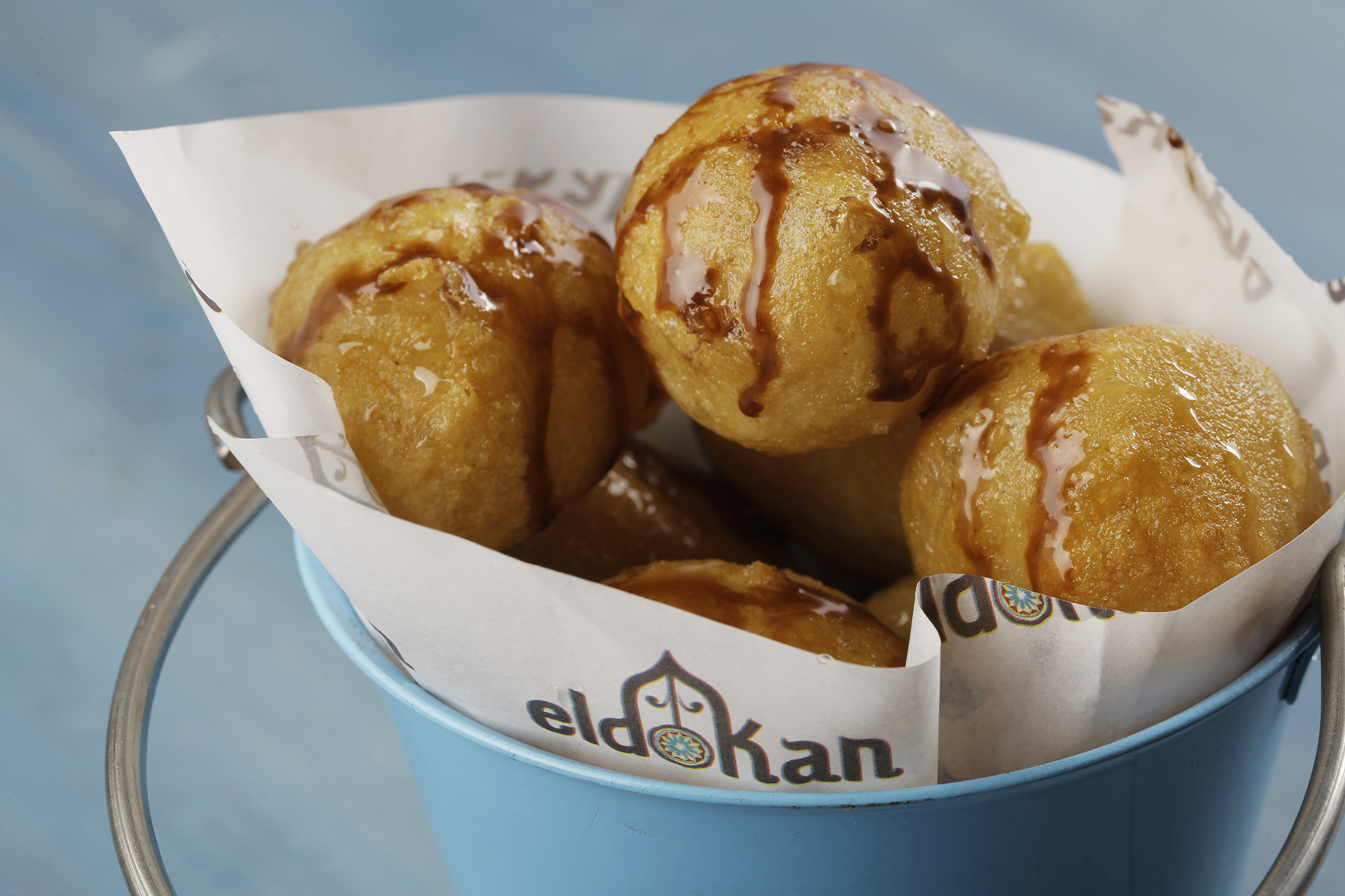 The sweet potato came with three sides – honey, molasses and cinnamon – which made it a fun and different experience experimenting with the different flavors. The sweet potato was a tiny bit overcooked, but each bite melted in our mouth leaving us craving more! We absolutely loved this traditional Egyptian dish with a baladi-chic twist.
Whether it's the endless menu items, the genius baladi-chic juxtaposition, the colorful shishas or the flavorful food, El Dokan is a must try.
WE SAID THIS: Check out El Dokan's Facebook page here: https://www.facebook.com/ElDokanEG.