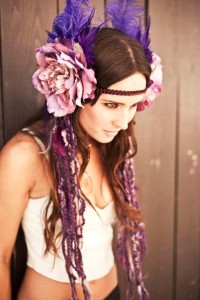 Ahh, festivals. The poor man's ballroom.
Festivals are the place to be. They're where the wanderers of the world convene to enjoy days of good music, cheap beer and unhealthy food. Those who enjoy the earthy, eclectic atmosphere lust after festival season and spend their days on a dusty blanket having an unparalleled time.
Emma Watson, Vanessa Hudgens, Rita Ora and Ke$ha have all been spotted at festivals, most notably Coachella, which in festival circles, is the place to be!
Of course, the one thing on every woman's mind when planning the weekend long stint is "What do I wear?" Because I mean, we all know how festivals are like, the place to be seen. And the thing is, festivals have recently become the world's red carpet. You wear your absolute best "just threw it on, no big deal" outfit, and you're on the metaphorical festival Wall of Fame. Or, you know, Shame, for those of you who fail miserably.
And that's why I'm here, because I've rounded up the absolute best trends to be spotted in come festival season 2014.
1. Prints on prints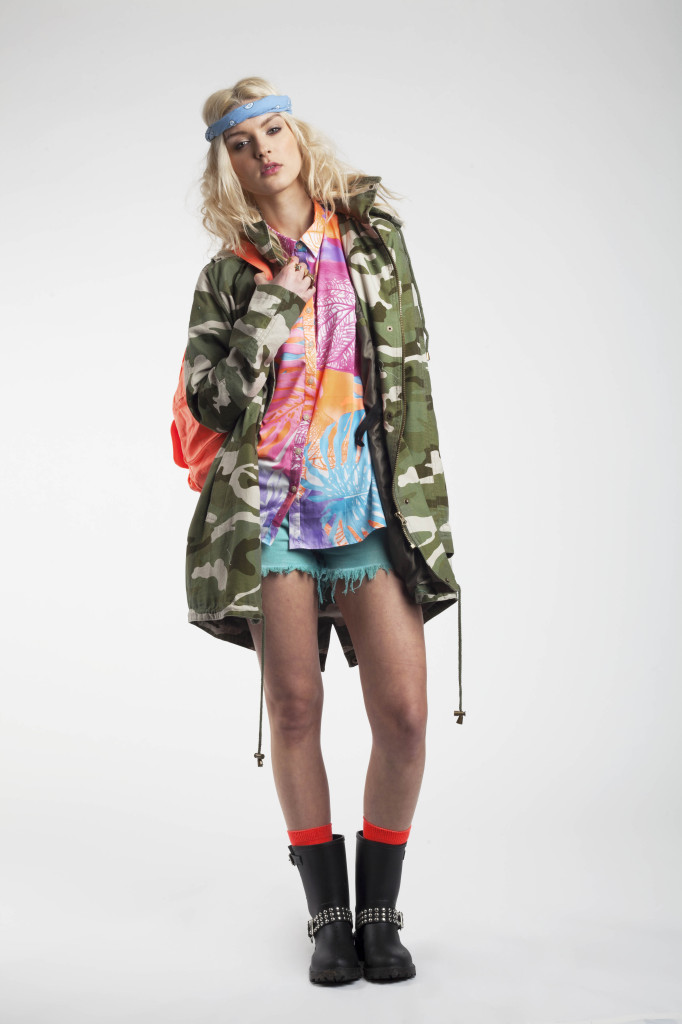 It makes perfect sense that prints mashed together would make the perfect festival garb, since festivals reconsidered the place where everything comes together to mash perfectly into happiness. This time round, pair your most outlandish prints together. Don't take it over the top, though, since it's supposed to be a laid back experience. Pair an ostentatious pair of shorts with a kick ass crop top for an added effect. Add a hairpiece and you're set. For like, life.
2. Boho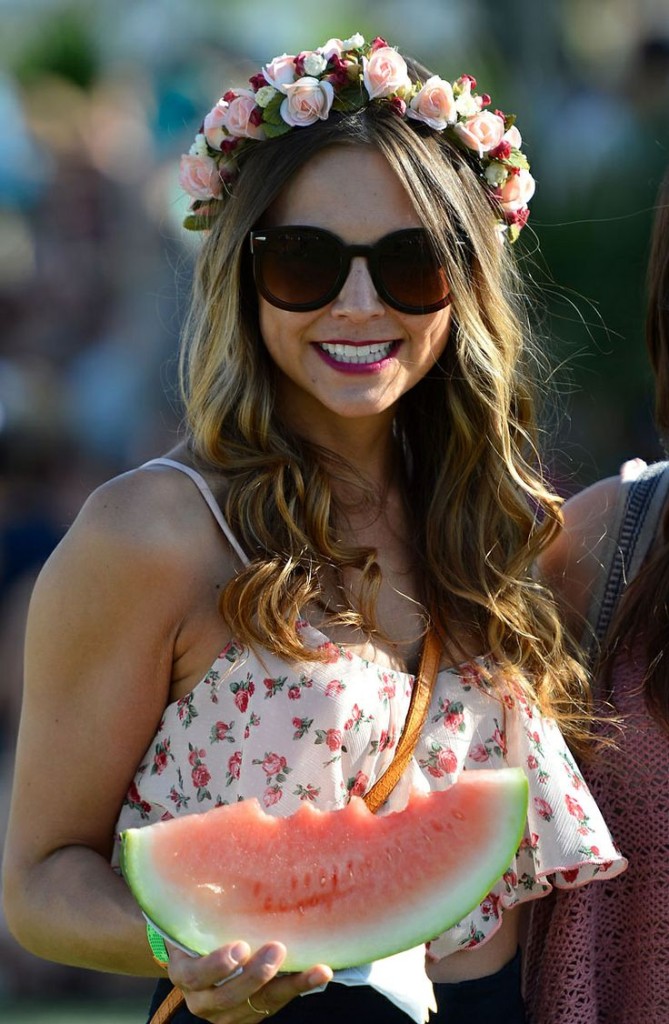 It's sort of the festival dress code. You have to wear something Boho chic, and the best part is, almost all Boho clothes are super comfy. Go for a pair of printed Palazzo pants and a short flowy top. You can ditch the short and flowy and go for a corset sort of top, if that's more your style. Add a pair of flip flops, or some subdued sandals, a Boho chic headband and you're good to go! Don't forget to add a Boho bag for added effect. It also carries everything.
3. White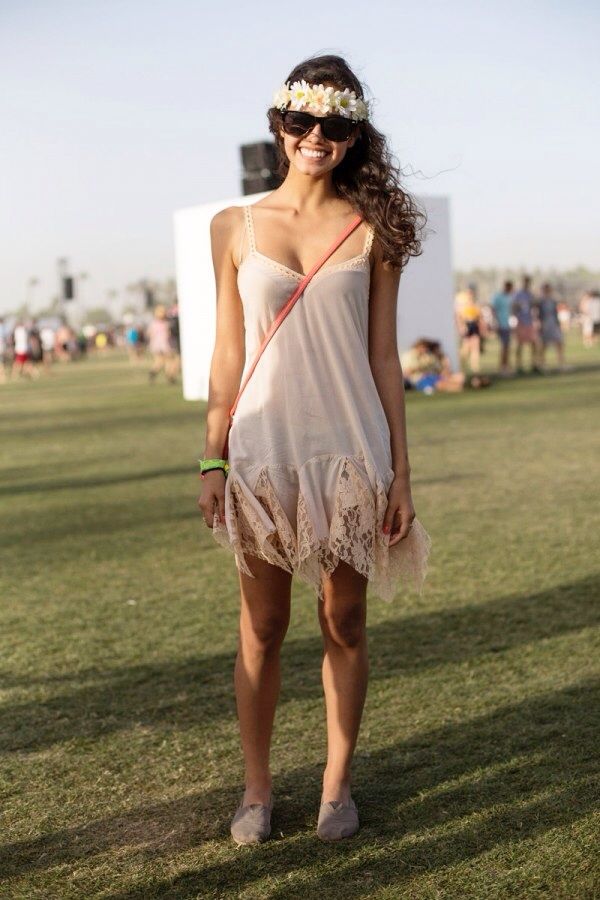 Wear white, a la Boho, and go for a laid back vibe. Don't go for white pants and a top, not too comfortable, and besides, not festival appropriate. Go for a white dress, a slew of necklaces, a statement cuff and a headband. Wear shabby chic shades and a bright colored shoulder bag. Opt for chic sandals.
4. Monochrome
Black and white are your safest choice for any event. They look chic, cool and laid back when paired together, leaving you looking super well dressed. The vibe at any festival is chic, yet comfy, so opt for a monochrome patterned top and pair it with a high waisted pair of shorts. If you're into that sort of thing, go for a light wash, distressed pair of shorts. They look killer on anyone!
You can also go for an oversized, flowy, monochrome Boho dress, with a pair of Chuck Taylors in any color. Add a fun bag and you're good to go!
5. Fringe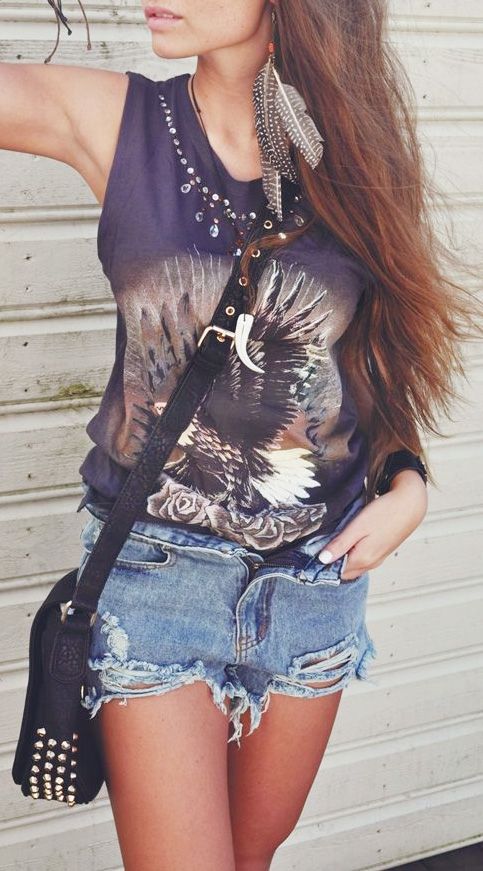 Add a small amount of fringe to your outfit for an edgier look. Go for a fringed bikini top over some high waisted shorts, a pair of fringed boots or a bag with fringed detailing. It's a no brainer that festivals are littered with girls – and guys – sporting fringe, so find a way to put your own spin on it! My advice? A cool, fringed vest can take an outfit to the next level! Add a feather in your hair for an added badass effect.
6. Crochet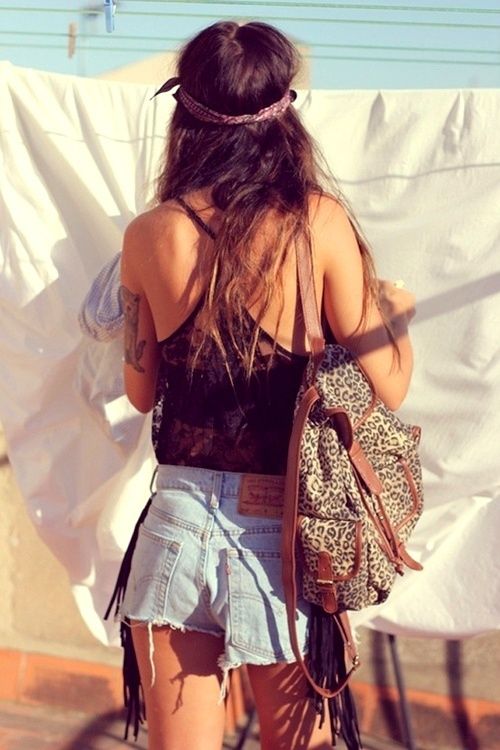 You can utilize this trend in a bunch of ways. Adding crochet to your outfit will soften the overall look, so opting for a crochet headband might do your outfits wonders. You can go for a crochet Boho bag, a sweet crochet vest or a necklace with crochet detailing. If you're into this sort of thing, I totally advise you to try it out.
7. Muscle tees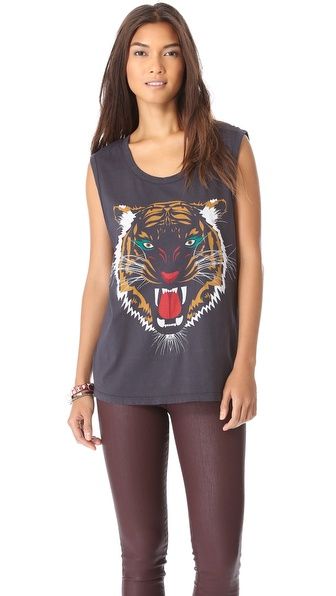 Muscle tees have been on the rise for a while now and it's no surprise why. They're chic and comfortable, which makes for perfect festival wear. Go for a muscle tee with a gnarly illustration or pretty pattern and pair it with a bandeau underneath. Beautiful!
8. Bustiers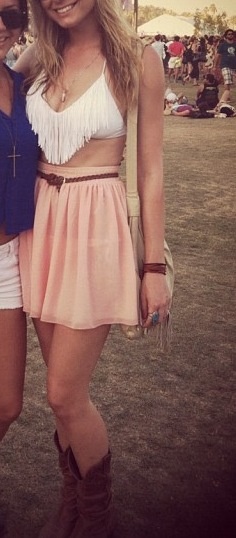 Self explanatory. Chic, beautiful and timeless.
9. Flower power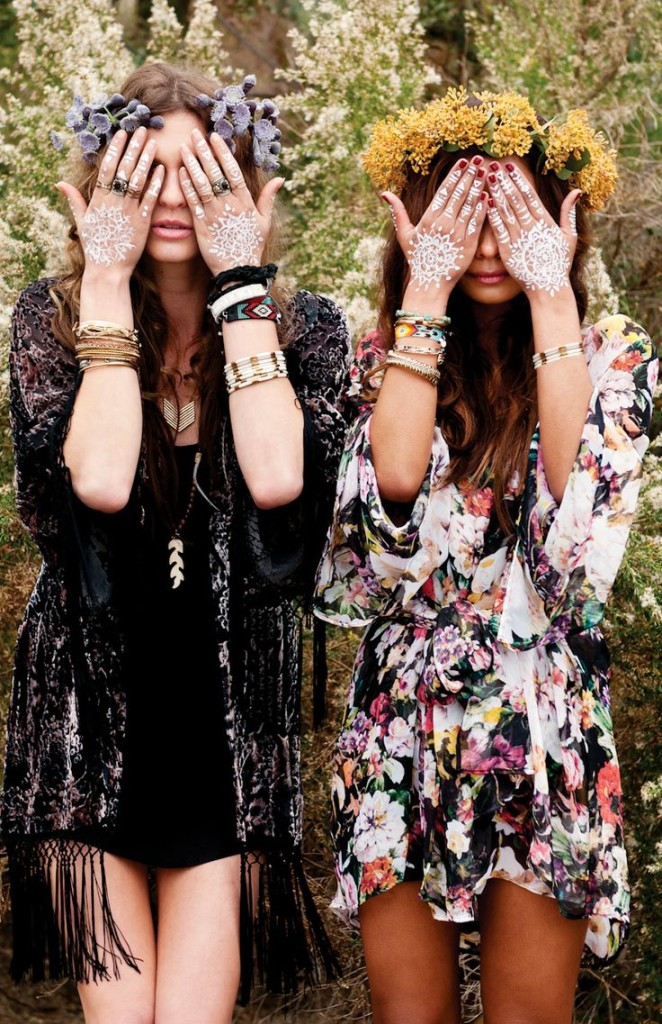 Adding flowers to your outfit will take it to the next level! You can go for an out-there floral pattern by adding a pair of floral chunky heels, a soft floral cardigan or a pair of floral wedges.
If you're not into floral patterns, go for a flower crown – the epitome of style. Add a flower crown to your outfit and reign over everyone in attendance as Queen. You can go for normal sized flowers, or for an altogether out there look, opt for super oversized flowers. Pretty.
10. Floppy hats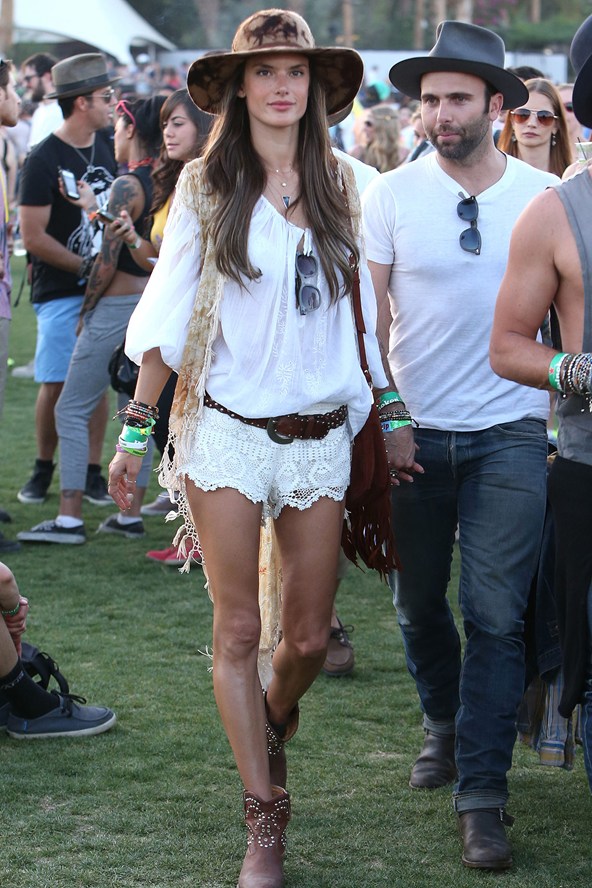 Floppy hats have been in for a while now, but they're never as crucial as they are at a festival. A hat will soften your look, tie your whole outfit together and will keep your head shaded from the sun! Not to mention, it's super fun wearing one!
11. Accessories
Everybody knows that accessories are what pull an outfit together. Adding a few pieces will undoubtedly add a much needed flare and an air of sophistication. For festival wear, go for an abundance of all sorts. Big chunky rings paired with soft dainty knuckle rings will look uber chic. An arm chockfull of bracelets will your give you oomph and a a bunch of silver/gold necklaces hanging from your neck will make all the difference. You can go for a super chill statement necklace if you're wearing a simple outfit. Hoop and dangle earrings look amazing with beach waves and adding a feather will give you an unbelievably Boho chic vibe!
Of course, it always helps when your nails are covered in a cool color, a fabulous pattern or an out there form of nail art! Your hair should be soft and laidback. A messy bun works perfectly at a festival, and so does a low, messy ponytail. You can go for a soft side braid, which will give you a much needed laidback vibe. But my favorite: hair down in messy, beach waves, with an astounding headpiece will turn heads!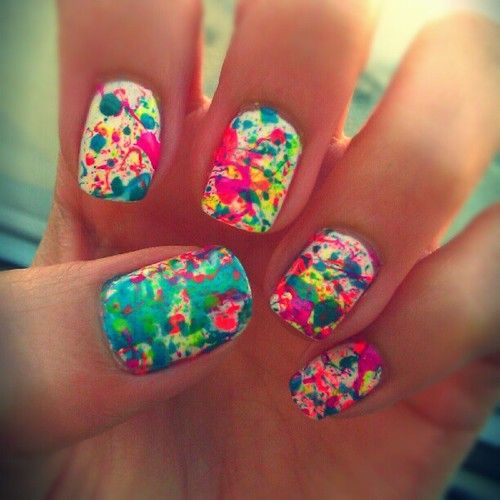 WE SAID THIS: Into hijabi fashion? You should follow these 5 Instagram accounts.