EXCLUSIVE: We Had A Chat With Yassin Koptan, the Brains Behind Cairokee's Layla, And Here's What He Had To Say
Via Yassin Koptan
The current state of the film industry in Egypt is quite upsetting, that's why we feel excited when we find promising talents that have great potential to turn things upside down. One great example would  definitely be Egyptian New York Film Academy graduate, Yassin Koptan. We sat down with the young aspiring filmmaker behind the brilliant music video for Cairokee's Layla, and talked to him about how his career took off.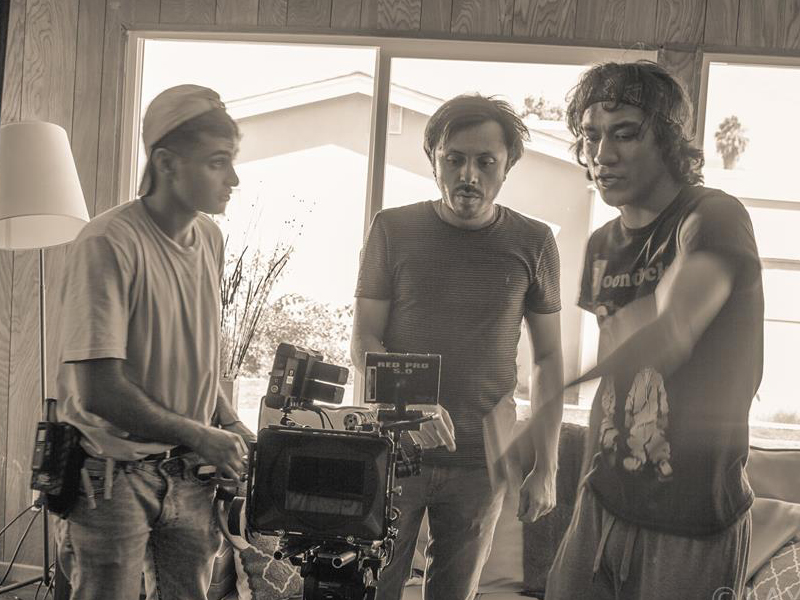 Born and raised in Alexandria, Koptan took part in the Skateimpact community based in his hometown. At the age of five, Yassin used to watch those behind the scenes exclusives on TV with his mom. He used to tell her, "I wanna be the action man!" Alongside his early fascination with directors on set, his skateboard had a major role in introducing him to filmmaking. It started when he used to film skaters with his phone or camera when he went out with them. He enjoyed providing the online community with more skateboarding videos in Egypt. It was a game changer afterwards when he got his acting role in Microphone; this was the first turning point in Yassin's career.
At the time, all what Yassin really wanted to do was skate, since skateboarding was the only fun he had because he was still in school. "A film shoot just felt like something I needed to do rather than something I wanted to do," he told us. He even thought of bailing, but again, skateboarding was the reason why he decided not to. All he cared about was to support the skateboarding community by any means possible and to help them get more exposure. Even though Koptan didn't give much importance to the role back then, Director, Ahmed Abdallah along with Khaled Aboul Naga made things work. " They knew exactly how to deal with the rebel in me and made it the most memorable set experience of my life until now. It wasn't the best start but it was the right start for me," Koptan added.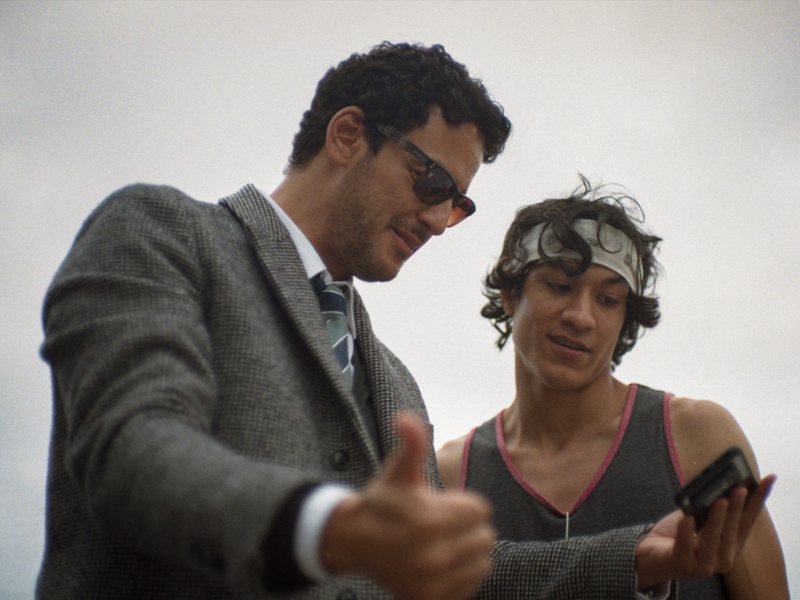 When he finished high school, he decided to pursue his new life goal by joining the prestigious New York Film Academy (NYFA). Yassin opened up to us about his experience he never publicly shared before saying, "It was one of the toughest experiences of my life." It took him five years to finish a three-year program. After failing to show up to his classes, he got expelled in the beginning of his third semester. "I was an 18 year old living alone for the first time in Los Angeles, which was a recipe for disaster, almost," he explained. However, he was given a second chance. He went to community college in the summer of 2013 and had to get high grades to earn his ticket back to NYFA, and he did.
Unfortunately, Koptan almost got expelled again not so long before his graduation. However, this time, it was completely out of his hands. He had to go back to Egypt to renew his visa and to film "Hetet Khashaba", his graduation project. However, Egyptian paperwork dilemmas had to leave their print. He faced some issues but after it resolving them, he had to wait 10 months to graduate instead of just two. "It was a stressful journey but it was great when it came to flexing my creative muscles," Yassin added.
Speaking of his graduation project, "Hetet Khashaba" is a captivating short film inspired from Yassin's personal skateboarding experience. The film tells the story of a young skater who gets his skateboard confiscated by a security guard and then goes on an adventure to bring it back. This basically happens  reflects every single skater's daily struggle in Egypt. In fact, the film is more about Egypt than it is about anything else according to Yassin. Even though the storyline is all from Koptan's wild imagination, but it's undeniably vivid as it's inspired from true events. The film was screened for 12 times in Egypt within the past two years. However, it will soon be released online on his new channel, Kitchen Films.
Kitchen Films is an online channel and initiative, founded by Yassin and his friend, Pedro Borges. It aims to support the countless independent artists that need exposure. For the first phase, they decided to go for a killer production, and that was Cairokee's Layla.
After the release of Cairokee's latest album, A Drop of White, Yassin decided to approach Amir Eid, the band's lead singer, who was very welcoming to the collaboration idea. Yassin came up with the music video's idea after two full days of listening to the song non stop. He then approached Marwan Mokbel, another talented Egyptian filmmaker, and they wrote the screenplay together. The whole thing took them a five hour writing session.
The music video's idea is definitely different from what we're used to seeing from the band, but "different" was exactly what Yassin wanted. "I was trying my best to avoid the cliche boy meets girl interpretation," he said. "I wanted to create a universal image for the band because the song itself is very catchy even to non-arabic speakers. Therefore, it was easier to work with music that also offered universal elements in it's instrumenting and composition," he added. This way, the song had an emotional storyline that wasn't limited to one particular region. Any non-Arabic speaker could easily relate to it.
When we asked Koptan about how he finds the film industry in Egypt, he felt that it was rushed. He also believes that quality is often overseen and that our style of comedy is outdated. "We shouldn't base everything on funny dialogue," he said. "Cinema is the image, sound, story and the character making me laugh and cry, not just the character. It's lazy filmmaking honestly and I try to avoid it on all of my work," he explained.
When we asked Yassin whether he would ever think of coming back to Egypt, he told us that he would love to work here but the problem is that we're not globalizing our platforms. He believes that the available opportunities are directed only to Egyptians and the rest of the Middle Eastern region. He also believes that we lack initiative of reinstating our Egyptian art and identity. "We'd rather show the world we're protesters and anarchists, instead of being skateboarders and dreamers," Yassin said.
Even though Koptan is a multitalented young man, he chose to focus on being an editor for the time being. Since editing is a crucial step in post production; it's where everything comes to life, Yassin prefers to have more control over the final cut. So unless he fully trusts the editor, he'd rather edit the work he directed. In addition to that, Yassin told us about how the art of montage is his favorite exercise. "The attention to detail needed and finding a creative way to edit around the mistakes, is perfect mental training for aspiring directors," he said.
Yassin is working on several future projects and will probably be surprising us sometime soon. He's currently developing music videos, in addition to working on some ideas for Skateimpact USA as they're now operating there. He's also writing two feature screenplays that he'll hopefully start working on their production within the upcoming two years.
WE SAID THIS: We're super excited already to see what Yassin's cooking for us! Most importantly, we're proud!