We sat down with the Founders of Cairo Runners, Ibrahim Safwat and Abdullah Hussein, to talk about their great achievements: how it all started, their plans for the future, and their upcoming, best yet, full marathon, that's set to take place on Friday the 23rd.
It all began when Safwat gained weight and decided to lose it by running everyday. "The idea came when back then I had gained weight and wanted to lose it, so i asked myself what is it that i should do to lose all that I've put on? and that's when i decided that I should start running," said Safwat. He continued, "I started getting bored because on the track and in the gym it becomes very systematic, so i moved my running to the streets and thought, instead of running alone and get bored why don't I run with people, so I sat down with some of my family and friends and told them the idea of running in the streets."
Safwat also talked about how Cairo is not the easiest city to run in, that's why they chose to run at 7 am on Friday mornings, the streets are quiet, people are sleeping, and there are not that many cars in the streets to bother us. Their first run was February 14, 2012 in Zamalek and 70 people attended and ran 4KMs. Gradually, the runners kept increasing until they reached to their first half marathon and 1,500 runners attended.
According to Hussein, the difference between a full marathon and a half marathon is that a full marathon is the distance, a full marathon is 42.195 KMs, while a half marathon is half that distance.
Cairo Runners tend to always try to run for a cause or raise awareness for a certain aim initiated, so that people can be motivated to run and help the community. Because runners' feedback is the most important factor that keeps Cairo Runners going, there are many criteria that have to be thought of by the founders. Safwat explained that the number of runners was never the main factor by how he dub a run as successful. They believe feedback on social media is one of the most important ways to evaluate success, other than that, he thinks that runners should be able to get the full experience, and that water stops are all set correctly and that everything works perfectly on time.
The main surprise you can await for in their event on Friday, February 23, is that for the first time ever at a Cairo Runners event, there will be a performance by the one and only Sharmoofers! Another special surprise awaiting this marathon is the Para-run. The Para-run is planned to help encourage people with special needs to take part in such a special event.
As we've already mentioned; this event is Cairo Runners' first full marathon, and they are trying to implement many new ideas to make it more of a fun day with family and friends, rather than a long sports day where people go to run.This concept is the main reason why they chose the venue at Cairo Festival City Mall. The cause behind this marathon is to collect donations for building a room in the National Cancer Institution 500500 at Sheikh Zayed City.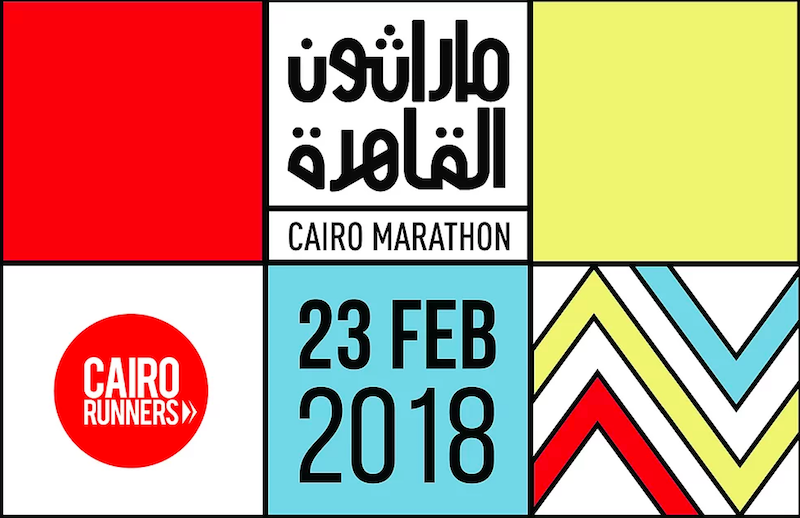 Good news to everyone you don't have to be a professional athlete to be able to run this marathon. With good training, a healthy nutrition plan, and proper warm up … anyone can do it!
Their future hopes are that their runs become a national event for all the citizens and the number of runners to exceed 50,000 runners … and from the looks of it, they will not take no for an answer!
Here's the full interview we had with them, enjoy!
WE SAID THIS: Put your running shoes on and get ready to make a difference!