EXCLUSIVE: Here's What Egyptian Minister Nabila Makram Told Us About the 'Egypt Can' Conference!
Via Nile International
On the second day of the very promising conference, Egypt Can, our team got to interview Her Excellency, Minister of Immigration and Expatriates' Affairs, Ambassador Nabila Makram.
Egypt Can is a conference that brings back Expatriate Scientists and Experts to tackle key topics in Egypt. On its fourth edition, the conference covered one of the most important foundations of the country; education. We got to know more about the ministry, the future of the conference, and the new institution, Egypt Can.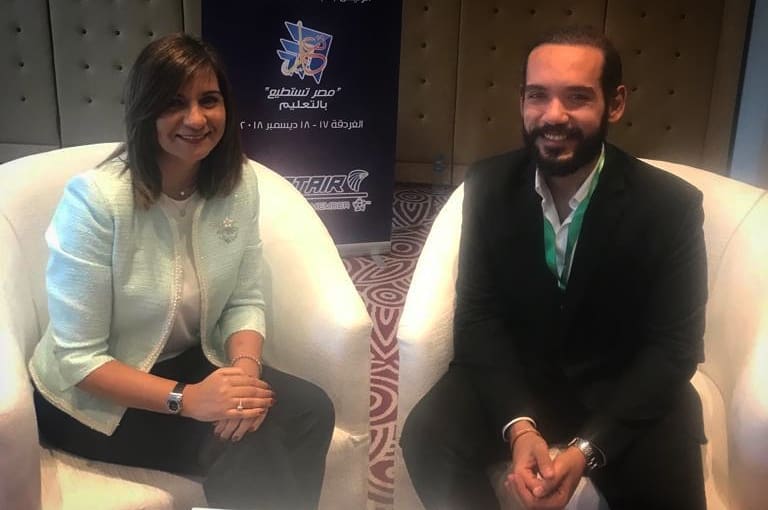 How did the idea of Egypt Can come to life? 
"Egypt Can" was a TV program that hosted expatriate experts to use their experience in solving an issue, but I wanted to transform this into a national program! We started in 2016 with the first edition, bringing a limited number of experts to give a meaning to the sessions and make time for everyone to participate.
We started the first edition with the Suez Canal, the second with Women Expats, the third with the Sons of the Nile to tackle agricultural problems, and finally, the fourth edition tackling education. I pick the topic in line with the strategy of the government to meet the plan of our 2030 vision!
What does the ministry offer for expatriates? 
We have workers in the Gulf, scientists, 2nd and 3rd generations, and even illegal migration to cope to their different requests! We do our best to keep helping all of them in every way possible.
What do you aim to achieve from the new Egypt Can institution? 
It is very important for this institution to be the focal point between Egypt and the expatriate scientists and experts! The institution will reach out to those living abroad and collect their information. We already received tons of requests from scientists and experts to be on board!
What will be the next edition of Egypt Can be About? 
I already received ideas for Egypt Can Special Needs, as well as Egypt Can for Kids targeting the fourth and fifth generation expatriates. However, it could also be an edition about success stories of those who traveled with limited support and successfully reached their goals with hard work.
WE SAID THIS: Looking forward to seeing more from the new Egyptian institution, Egypt Can!