Hady Tareq traveled to Canada a few years ago with nothing but a dream, leaving behind everything and everyone he had ever known. He came to a new country to start over. All his friends and loved ones were here in Egypt and Tareq had no one. On the 21st of October 2018, he raised the Egyptian flag in a Canadian province when he became Canada's national jiu-jitsu champion. Since then, the young man's star has only risen.
Tareq first traveled to Canada to study political science, but as his dream to become a fully-fledged fighter grew, he decided to switch majors and study physical education to better understand his field and body.
In his own words, Tareq says: "My dream is to become a full-time fighter. If I get proper sponsorship, I know I can be huge in the field of martial arts. I was born and bred for this."
And, it seems that his words were prophetic, as in less than a year, he participated in three additional competitions and has taken home a medal or a title each time. These include his silver medal at WAKO Kickboxing Organization, gold and silver medals in kickboxing and Muay-Thai respectively at the WKA Nationals, and finally, his title as the Newfoundland Labrador Jiu-Jitsu Open (NLJJO) belt holder.
Before becoming a Canadian national champion, Hady Tareq was well-versed in MMA because of his training in Egypt. He trained with many Russian coaches and has participated in many events.
"I had a fight with NFC in 2014 and won the 70 KG title. I participated in the Egyptian National Open Jiujitsu championship and won the gold medal in the 'no-Gi Jiujitsu' and won the silver one in the 'Gi Jiujitsu' in 2015! Later on, I won the silver medal in my private university's boxing championship," Tareq said.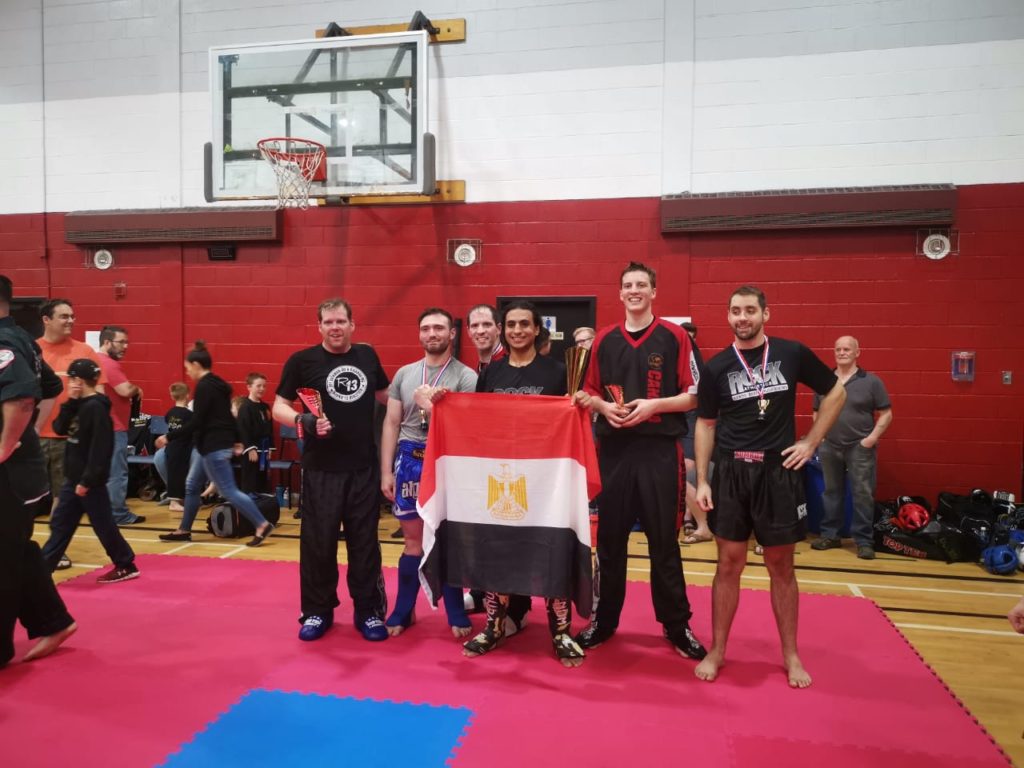 The fierce fighter had tried to contact famous Egyptian organizations as well as businessmen for support or sponsorship, but so far he had not reached any. However, despite the setback, he is out there in Canada winning fights and taking names on the path of his role model the undefeated Champion, Khabib Nurmagomedov!