Everything You Need to Know About Squash World Champion, Nour El Sherbini!
Via PSA World Tour
Nour Sherbini was just crowned the World Squash Champion after defeating Nour El Tayeb, at Chicago's Union Station to win the 2018-2019 PSA World Championships presented by the Walter Family.
The 2018-2019 PSA World Championship is the sport's first $1million tournament, with $500,000 split equally between the male and female athletes.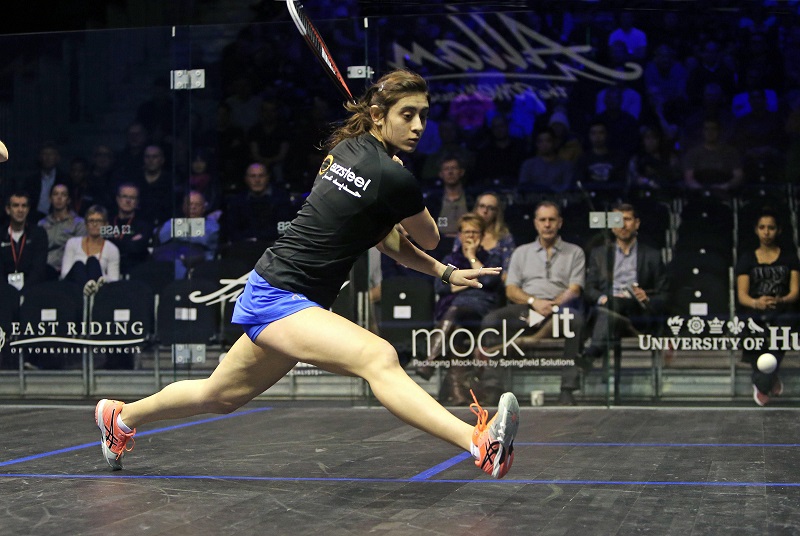 This is the third time Sherbini earns the World Champion title at the age of only 23! She is currently ranked number two in the world rankings, only surpassed by former World Champion Ranim El Welily. This was the fifth appearance for Sherbini in a World Championship final match, and the fourth successive appearance. The Third win makes her the fifth woman to ever lift three World Championship titles after Malaysia's Nicol David, New Zealand's Susan Devoy, and Australian duo Sarah Fitz-Gerald and Michelle Martin.
"It was a really tough tournament for me, and a lot of things happened before I came here, behind the scenes. But I'm really glad that I came because one of the options was that I wouldn't be able to come. I was improving match after match, and I had a lot of tough matches in the earlier rounds, but I'm really glad that I managed to get everything together this week," said Sherbini after her win.
Sherbini was born in Alexandria in 1995, and she is one of the most exciting female players on the PSA World Tour! She became the youngest ever World Junior Champion in 2009 when she claimed the title at just 13-years-old.
Till now, she has won 215 matches out of 278 matches played and remained number one in the world rankings for 31 months straight, till Ranim El Welily reclaimed the top spot back in December 2018.
WE SAID THIS:  We can't wait to see more of the new champion!