By Sarah Alblowi 
The untold secret of Suhoor is that it has to be light and filling. Nothing is worse than eating a greasy salty meal to wake up dehydrated and low on energy. Since most of us have to go to school or work, your Suhoor will immeasurably influence your performance and mood. Avoid food hangovers and be smart with your dietary options by eating these Ramadan-inspired superfoods. 
Foul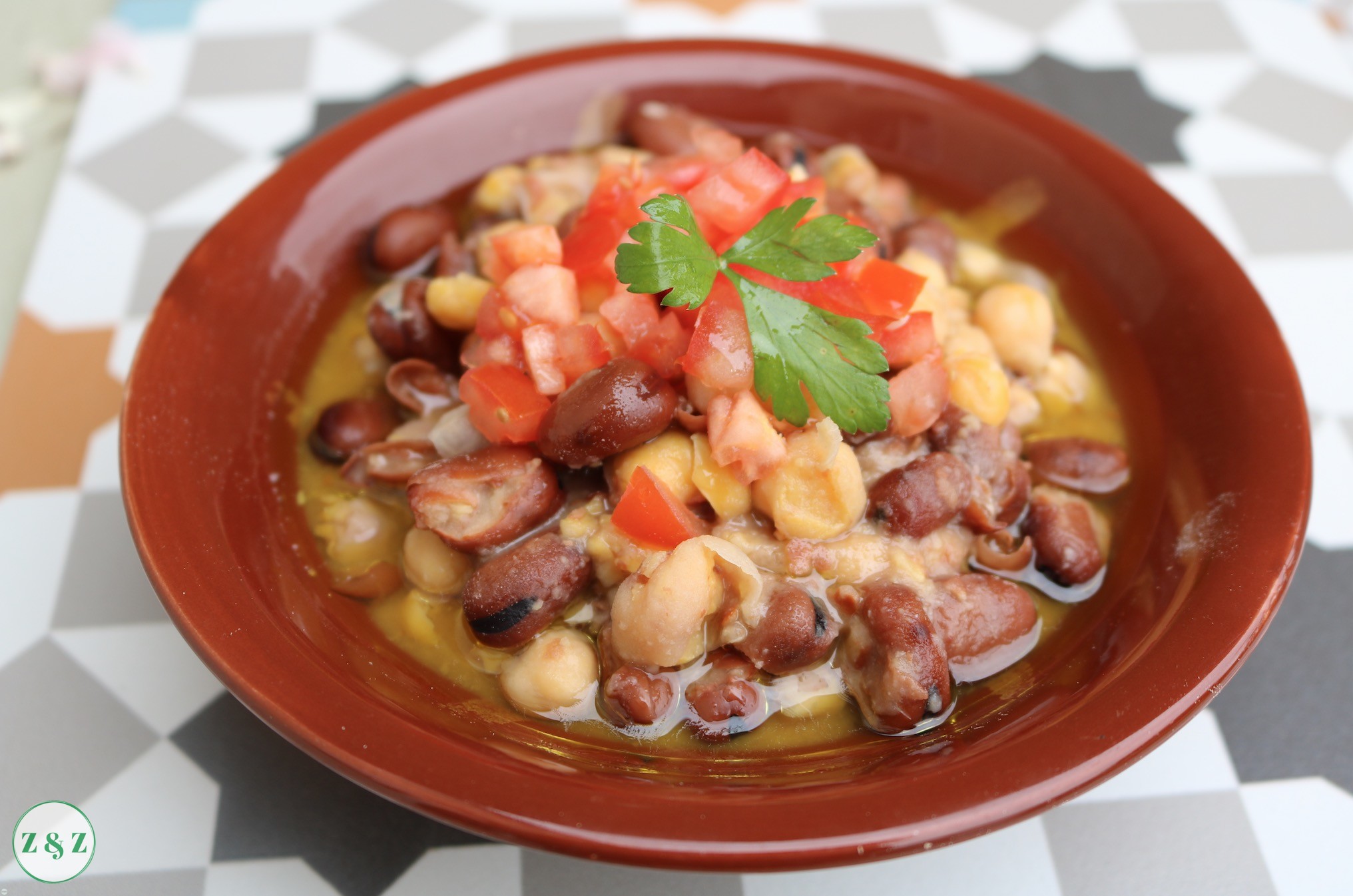 A classic! Legumes are protein packed and full of antioxidants. The fiber and zinc filled superfood will keep you full and happy. With so many options, it's hard to get bored of some good old foul. 
Oatmeal
Another option with freedom of endless toppings and health benefits. How can you get bored with this heartwarming treat? Sweet or savory, there are a million and one ways to prepare it. Check out Ways to Eat Your Oatmeal for ideas. 
Protein Packed Smoothie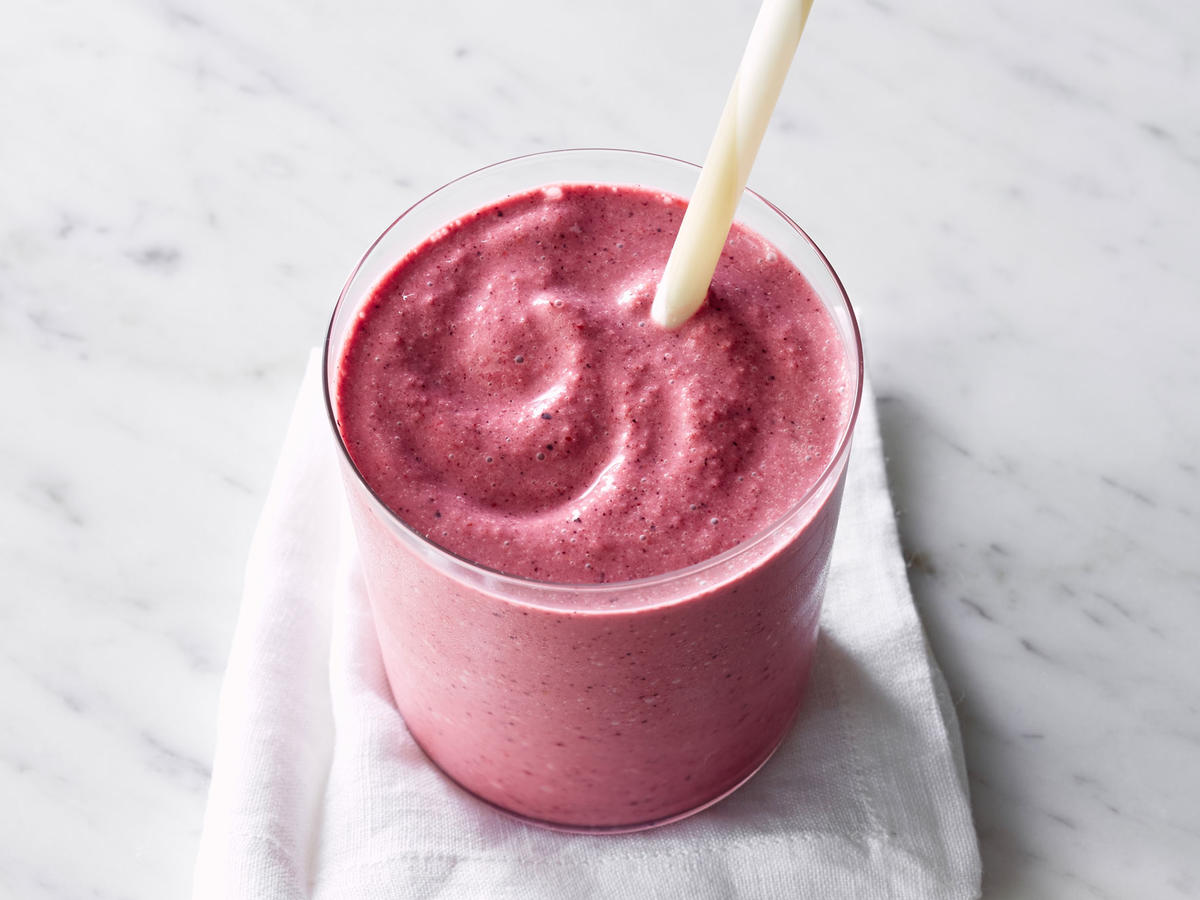 Smoothies are a good option to pack in nutrition for the next day. This is your opportunity to sneak in some leafy greens or some protein powder. The filling drink can be whipped with some dates or other Ramadan-inspired ingredients to celebrate the spirit
Egg Bake
Brunch for Suhoor, anyone? Frittata of egg muffins is protein dense, nutritious, and filling. Try a spinach frittata with feta cheese for a mind-blowing combo. Add some meat for extra protein or keep it simple with a cheesy omelet. Up to you, these recipes are simple and sided in so many ways. 
Chicken Wrap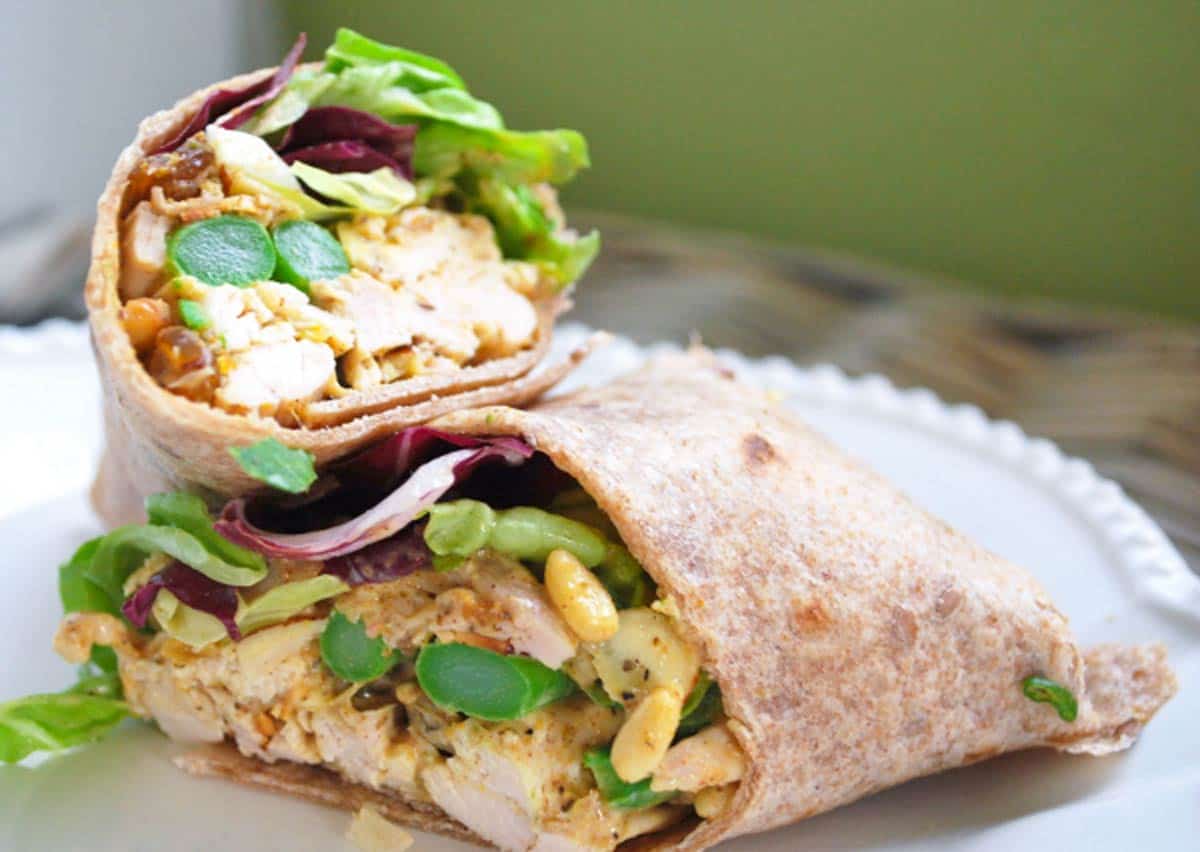 The perfect ratio of protein and crabs. Wraps are a healthier carb alternative to bread that won't leave you thirsty. Unlike most refined crabs that slow you down, wraps come in many variations and will boost your energy throughout the day.  
Greek Yogurt Parfait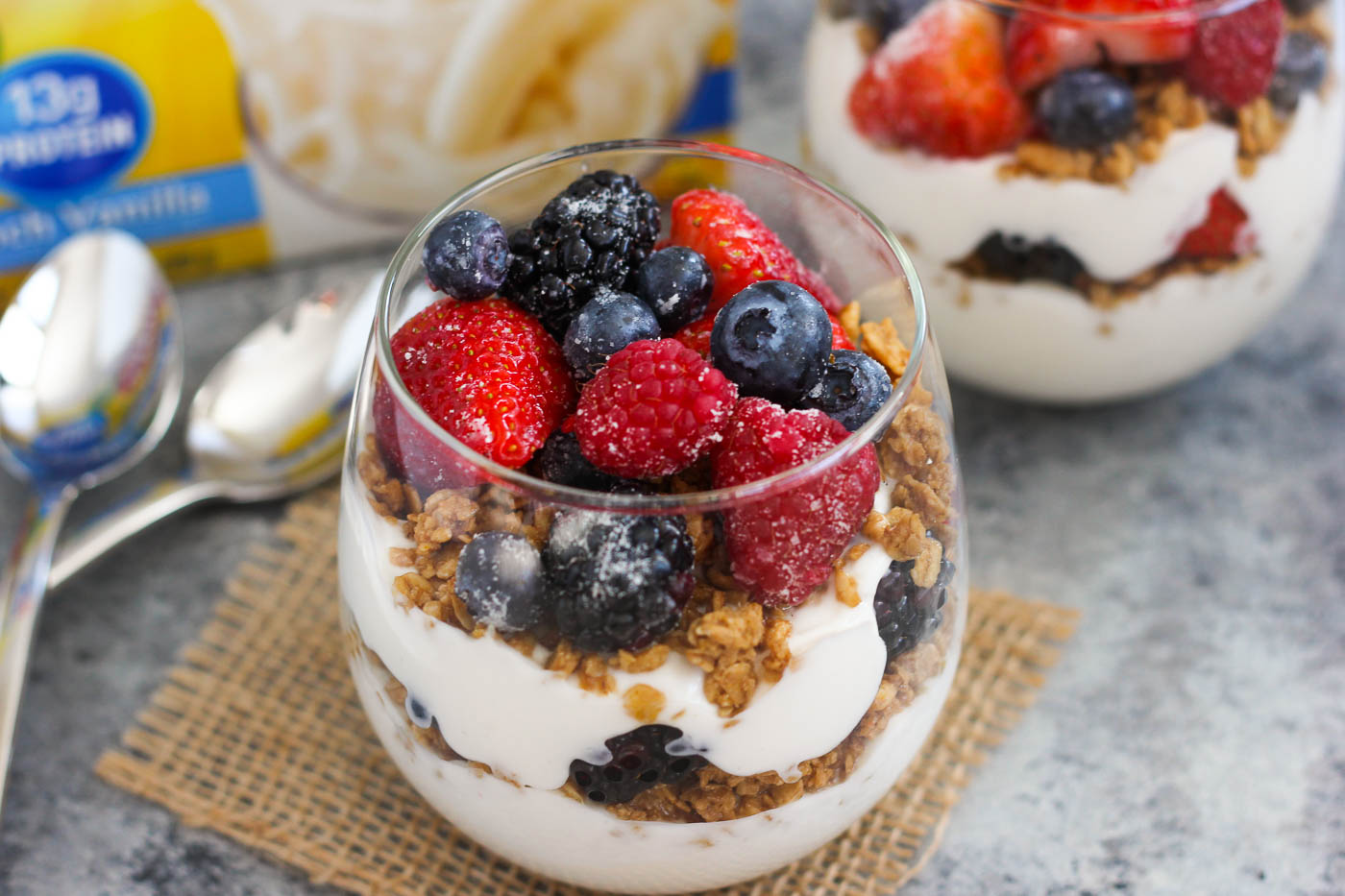 Yogurt is a favorite amongst fasters; it's easy to digest and super filling. Greek yogurt is a higher protein option to regular yogurt with a thicker, creamier consistency. The calorie-dense swap is amazing for parfaits with fruits or granola which will fill you to the max. 
Quinoa Salad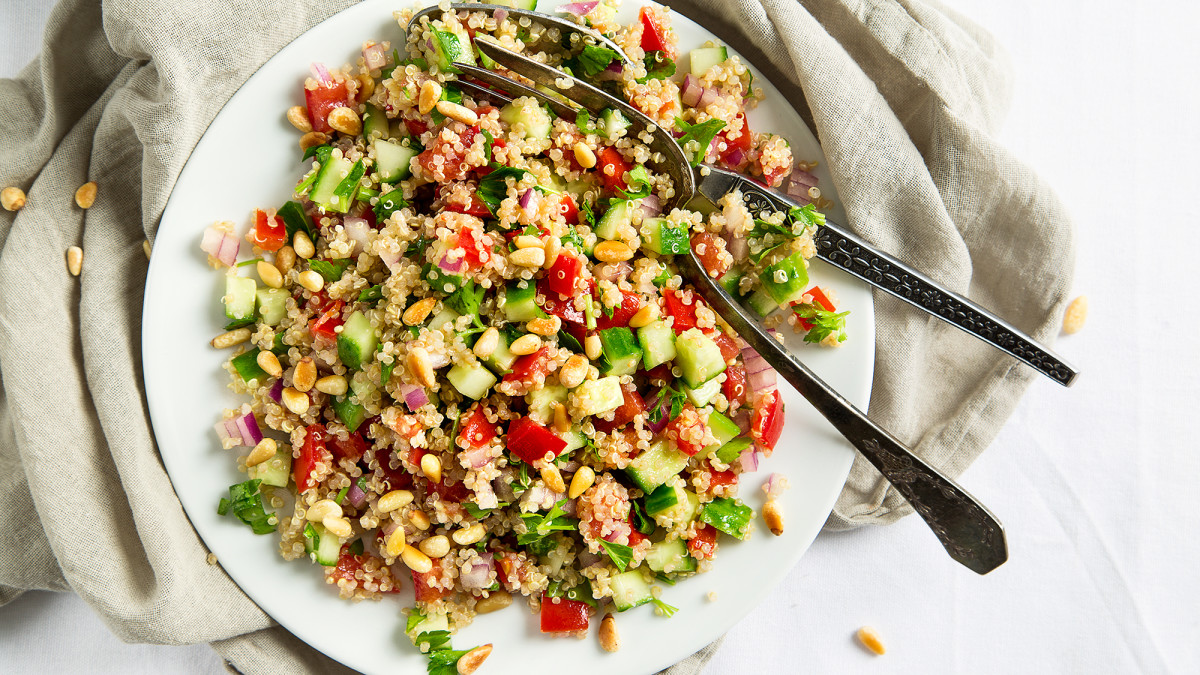 This superfood party in a bowl is nutrition on a plate. Since it's hard to eat clean in Ramadan, this salad will keep you on track. The zesty salad can be topped with chickpeas for extra crunch and protein. Served cold, feel free to top it with your favorite veggies. 
Feta Cheese and Tomato Salad
Another favorite, the simple combo is a refreshing, light meal, enjoyed with freshly baked bread. Plump juicy tomatoes, tangy feta, and rich olive oil; Mediterranean heaven is that you? 
Almond Butter Toast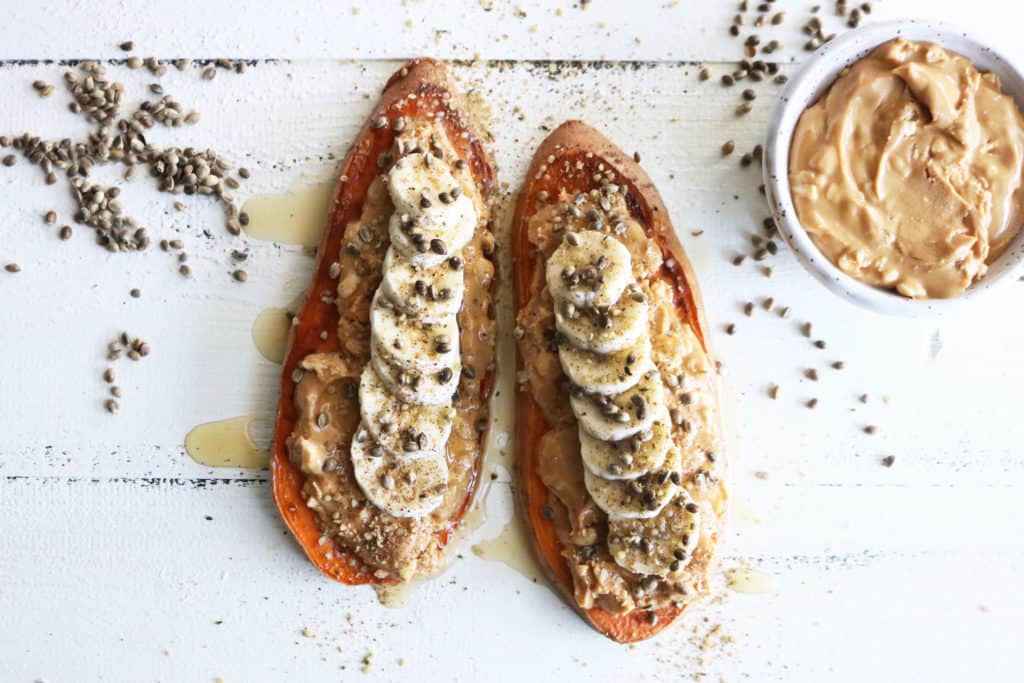 Bring out your favorite nut butter spread and toast, we're doing a remix on peanut butter and jam. Jam, usually preserved and overloaded with sugar will have you itching for water. Instead, use almond butter and bananas. This match made in heaven is more forgiving and way filling. 
Loaded Baked Potato
Naturally starchy, this veggie will eliminate your hunger. Topped with so many options like cheddar cheese, sour cream, green onions, and hundreds of more options. Perfect for those who don't acquire sharp culinary skills in need of a quick meal. 
WE SAID THIS:  Drink two cups of water after your meal!