In hopes of supporting the women and young girls of garbage collectors, the Association of Protection of the Enviroment (APE) is proudly sharing their unique art.
Zabaleen Art is a Facebook platform that sheds light on the simple productions created by young Egyptian women. Today, the Internet is celebrating their latest products; jewelry made from recycled Nespresso capsules.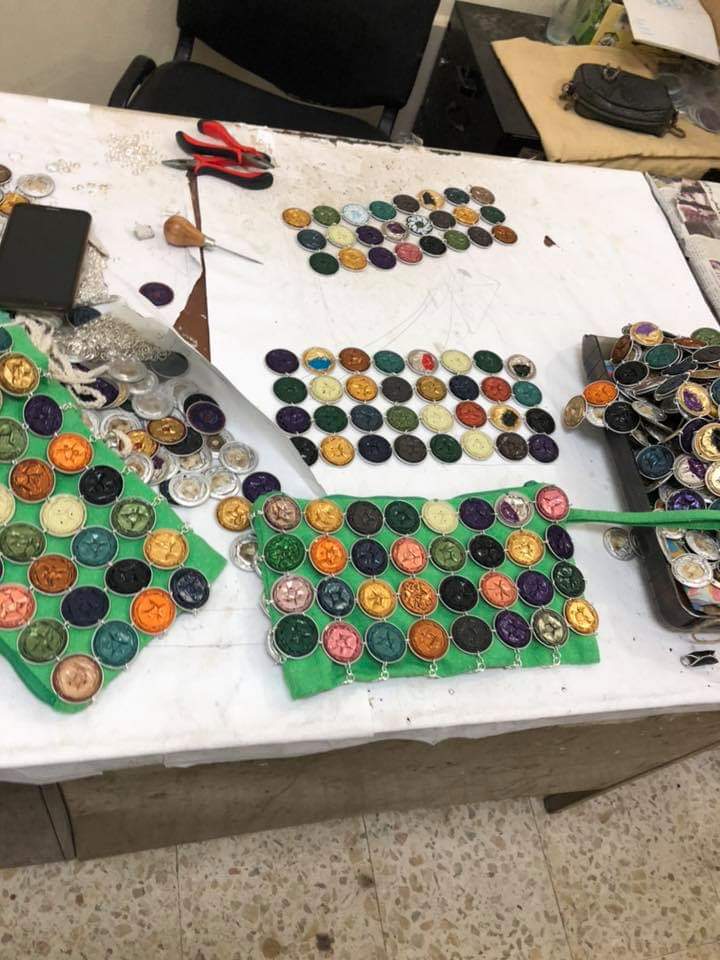 Facebook user, Diaa Raafat, took to social media to celebrate the hard work of Zabaleen Art which was made possible by hundreds of volunteers. Raafat shared the detailed process of recycling the collected Nespresso capsules and turning them into jewelry, totes and even sandals.
This year, Egypt has been on a mission to achieve sustainability and limit plastic waste. The ladies of the Zabaleen are doing what the world is fighting so hard to teach us; separating waste, unleashing your inner craftsman and making a living while saving the planet.
Nespresso has added a lot of convenience to our coffee drinking
habits. We can brew our favorite cup of espresso with just a press of
a button. But since, the waste it leaves is harmful to our planet
earth; it's our duty to make efforts in reducing that.

Above we have marked some good craft and arts for the used pods, but we can also reduce them by switching to reusable or refillable coffee capsules
which allow filling fresh coffee grounds into them repeatedly.