Eman Ahmad Abdul Atti, who was once the world's heaviest woman, passed away on yesterday — only weeks after her 37th birthday.
Over the last few months, however, there had been great signs of improvement. From being able to raise her arms, to managing to hold and carry things, and even feeding herself. Eman and the hospital were winning battles, Khaleej Times reported.
Eman was shifted to the ICU on Sunday morning but despite the hospital's best efforts, she couldn't live to see Monday's sunrise.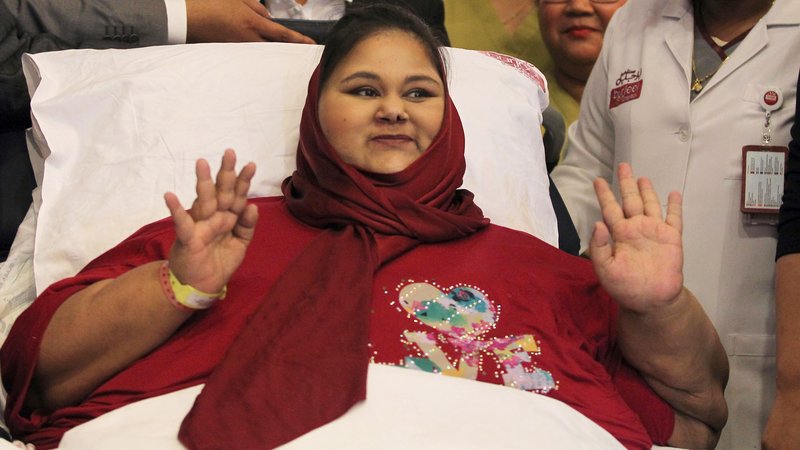 The death, at 4:35 am, was following complications from the underlying co-morbid conditions, including heart disease and kidney dysfunction.
WE SAID THIS: Our thoughts and prayers go to Eman and her family.