Egyptian Actress Faces Backlash After Her Blackface Impersonation In A Scene
Via Ahl Masr.
By Muhammed Aladdin
In what many Sudanese on social media viewed as bullying, the Egyptian Actress and Comedian Shaimaa Seif appeared on Saturday on a Ramadan prank show, wearing blackface and imitating a Sudanese woman.
The Ramadan prank show 'Shaklabaz' showed Seif's portrayal of a Sudanese woman, who was irritating neighboring passengers by raising her voice and getting handsy. At the end of the 20-minute episode, Seif asked someone to give her a kiss, before revealing her true identity.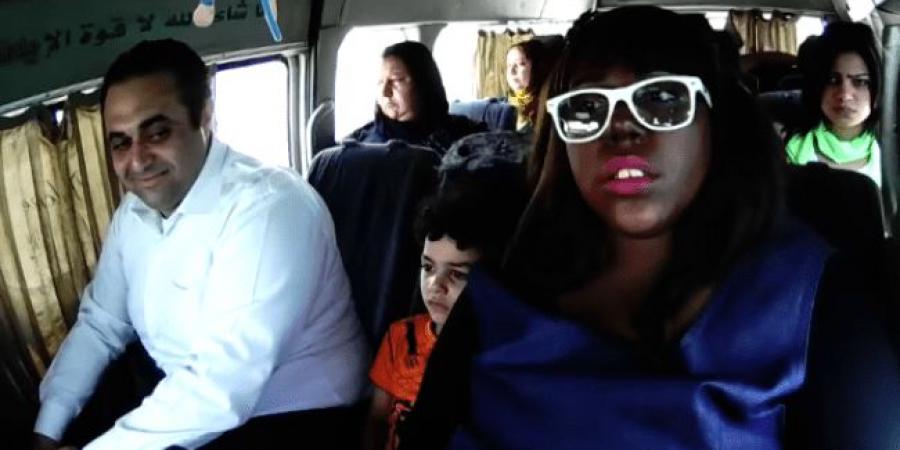 Immediately, the Sudanese people snapped on social media, slamming the show as racist, insulting to Sudanese women, and sexist. Many of them expressed outrage on Seif's social media account, which prompted the 30-year-old actress to temporarily deactivate Facebook.
The incident has led many to boycott the show's network, MBC Masr, for condoning this type of behavior. The hashtags #BoycottMBCMasr and #قاطعوا_MBC_مصر were trending on Twitter.
In the aftermath of the backlash, a source within MBC Masr pointed out that the show was not produced by the network but was outsourced to be displayed during the month of Ramadan.
Seif did not stand idle and, in a few hours, issued an official apology, stating that she had no intention of upsetting the Sudanese people, whom she called her 'fans' and 'brothers'. The actress went on to add that the sketch was only made for comedic purposes.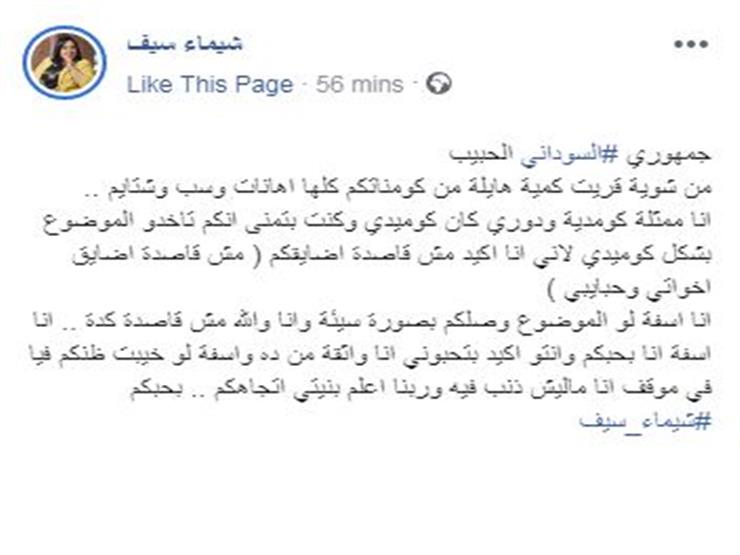 Fellow Actor Hassan Al-Ballam went on Instagram to express regret as well for causing any offense to the people of Sudan.
WE SAID THIS: What do you think? Should this show be banned from MBC?