The Olympics go back to ancient Greece and inspired by the ancient Olympic Games from the 8th century BC, the modern games were created! The Olympic Games are held every four years, gathering athletes from all over the world competing for medals in a large number of sports. Egypt has been participating in the Olympics since 1912 and achieved its first win in the 1928 games in Amsterdam. Egypt's participation in this year's Olympic Games Tokyo 2020 is its 25th appearance at the games.
The first Egyptian Olympic medals won were at the 1928 games, with two gold medals, a silver and a bronze medal, and since then the wins have been piling up.
Throughout Egypt's participation in the Olympics, it achieved a total of 32 medals, 14 of which were achieved by weightlifting athletes.
Egypt has won gold medals in only two sports, weightlifting and wrestling with five and two gold medals respectively. Egypt's best performance was during the 1936, 1948 and 2004 Olympic Games, with five medals won in each of those years.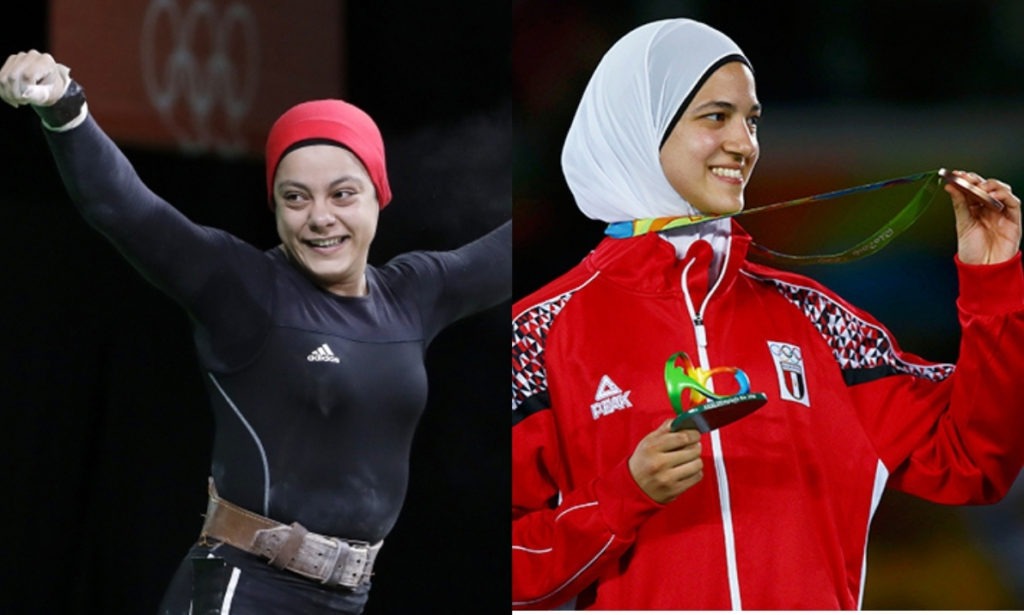 In the 2016 games, Sara Ahmed Samir made history as the youngest Egyptian ever to receive an Olympic medal, at the young age of 18. This year, Egypt is being represented by its youngest athlete so far, Hana Gouda, a 13-year-old table tennis player, breaking the 1992-record previously held by Rania Elwani who competed at the age of 14.
Olympic Games Tokyo 2020
This year's Egyptian delegation is the biggest to ever qualify for the games, with 134 athletes competing in 24 sports. This year Egypt made history by qualifying for the triathlon with athlete Basmallah Al-Salamouni. Egypt is also being represented by taekwondo player, Hedaya Malak, the flagbearer during the opening ceremony of the Tokyo Olympic Games, alongside fencer Alaa Abouelkassem.
Egypt's most experienced athlete, 49-year-old shooter Mostafa Hamdy will be competing this year for the fifth time. Also this year, Karate joined the Olympic Games for the first time ever and the two-time world champion Giana Farouk will be competing for an Olympic medal in the sport. So from where we're looking, it all looks very hopeful for Egypt this year!