National Geographic has listed Egypt as one of the top 25 travel destinations for 2023, according to Ahram Online. Egypt, a nation with a rich history, has become one of the top locations for tourists interested in culture and heritage. This is relevant in consideration of the Grand Egyptian Museum's opening in Giza, which will display King Tutankhamun's complete collection in addition to several other artifacts that date back to ancient Egypt.
But that's not all; earlier this year, Egypt was named one of the greatest tourist destinations for the spring and summer of 2022 by the UK's Daily Mail News website. Together with National Geographic and The Daily Mail News, TripAdvisor named Cairo the second most popular destination in the globe and the ninth best for city lovers in 2022.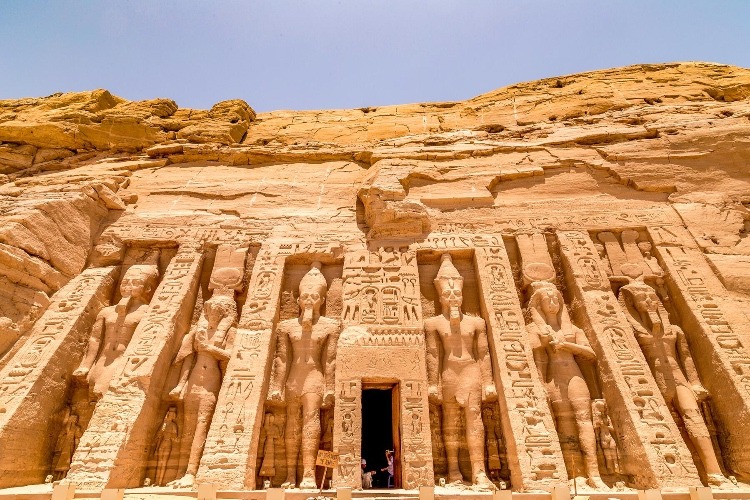 In light of this, let's learn more about some amazing locations where you may enjoy the rich culture of Egypt as winter approaches.
Colored Canyon
Because of the intense heat of the summer, it is advisable to hike this canyon best in the winter. The canyon is conveniently accessible from Nuweiba, although journeys from Dahab or even Sharm el Sheikh can be arranged. This is one of the most fascinating natural wonders you may view when visiting the Sinai Peninsula is this 800-meter canyon, which is a part of a bigger mountain range. The Red Sea tides slowly eroded these limestone and sandstone mountains millions of years ago, leaving behind these red-hued rock formations according to Local's Guide To Egypt.
The Colossi of Memnon
Across the Nile river from the city of Luxor lie two standing ruined statues that used to depict Pharaoh Amenhotep III. He was an Ancient Egyptian Ruler in the 1400 BCE and these statues are all the remains of the biggest temple ever constructed in Egypt. This temple was destroyed by a massive earthquake about 2000 years ago. The Colossi of Memnon got its name because some Romans and Greeks claimed to hear strange sounds coming from the statues and they named it after their Trojan War hero the Colossi of Memnon.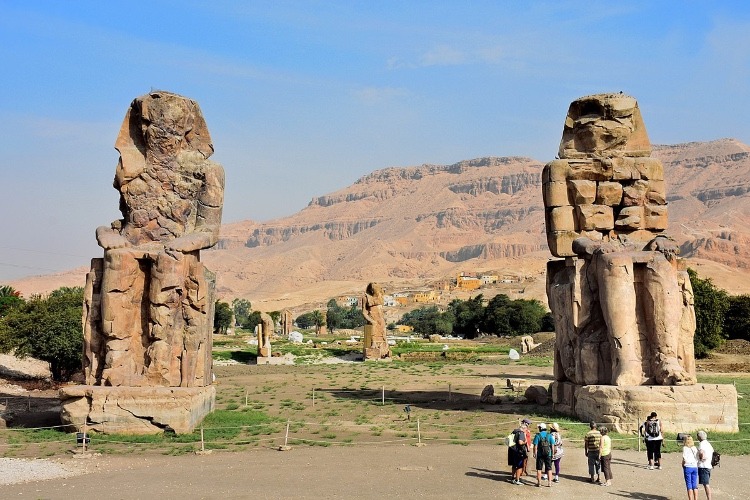 Catacombs Of Kom El Shoqafa
The catacombs of Kim El Shofaqa also known as the "hill of treasure," is regarded as a huge necropolis and royal cemetery that dates back to the second century AD. The necropolis has a unique mixture of Roman and pharaonic art elements reflected in the paintings on the wall, and the style of the statues, funeral objects, and tombs. The archaeological site was one of the seven wonders of the middle ages. The name is a reference for the clay objects left and the stone mud construction. In fact, this archaeological site has too many names.
Lastly, as we approach COP27 set to take place in Sharm El Sheikh, it's good to know that TripAdvisor named Sharm El-Sheikh as one of the top travel destinations in the world for environmentally friendly travel in 2022.