It's the holiday season and Christmas is knocking on our doors. One of the best things about the merry holiday; other than playing secret santa and of course decorating the Christmas tree, is the FOOD!
So, if you're ready to get festive, here's a list of the best places in Cairo where you can have a get-together with friends or family over a hearty Christmas meal. Oh, and before we delve into this list, note that not all of the following places provide your typical Christmassy dishes.
Left Bank
They say Christmas vibes in France are like nowhere else. You might not be able to gaze at the Eiffel tower or walk around Strasbourg's Marché de Noel, but you could still enjoy Left bank's French Brasserie experience.
Olivo
Italian feels are no less. Plus, pizza is the cure for anything and everything. When it comes to that, Olivo's pizzas come with sugar and spice and everything nice. Oh, and there's wine; lots of it!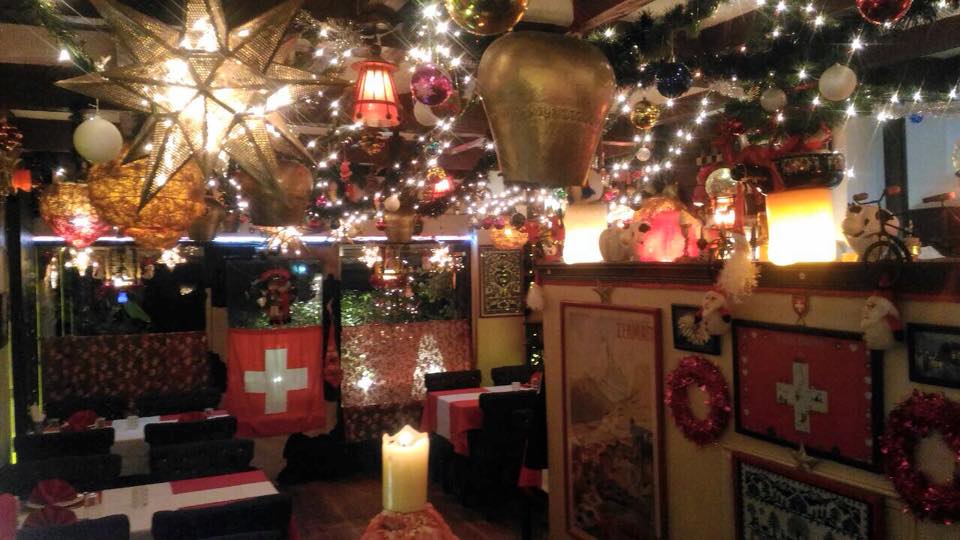 This underrated super cozy restaurant in Maadi says Christmas all over it. After all, who doesn't like Swiss fondue on a cold winter day/night?
If classy is your calling, then nothing could beat The Smokery. Gather your loved ones and get ready for the finest dining experience.
This trumps anything on this list as this Maadi safe haven for expats prepares a heartwarming Christmas lunch with everything you could ever ask for. From turkey to ham, stuffing, gravy and more. Make sure to call them on 02 25194594 to reserve your spot as it gets quite busy.
WE SAID THIS: Merry Christmas, everyone!