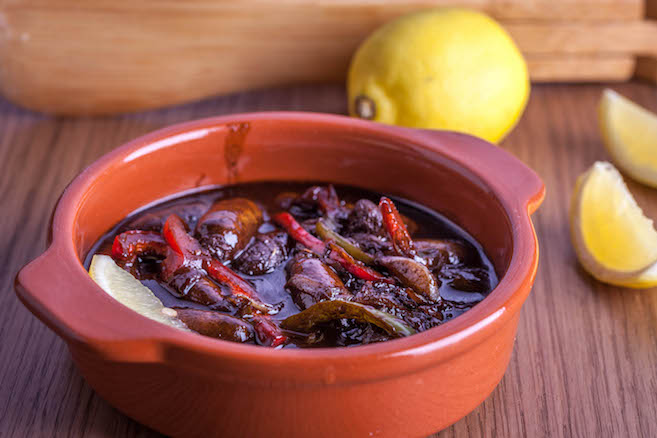 Lebanese food is famous for its fusion of ingredients that create delicious culinary creations — which is why dishes like sausage with debs roman (see above), meat with cherry sauce and laban immo exist.
We're here to talk about the latter. Laban immo is a popular savory dish in Lebanon that literally translates to "the milk of the mother." The dish consists of meat being cooked in yogurt with onions, garlic and mint. The best news is, you needn't be a master chef to make it. Follow the recipe below and thank us later.
Ingredients:
500g lamb shank
4 onions sliced
2 tbs oil
5 cups yogurt
2 cloves of garlic crushed
1 tsp dried mint
1 tbs butter
2 tbs cornflower mixed with 2 tbs water
1 egg white
Pinch of Arabic mixed spices
2 cups water
Fresh green cilantro
Directions:
Heat oil in the saucepan. Throw in the onions, cook until they become soft and add the meat. Sprinkle the spices and leave everything to cook for a few minutes, then pour the water. When the water boils, put on low heat, cover the pan and leave it to cook until meat becomes soft and tender, which will take about an hour.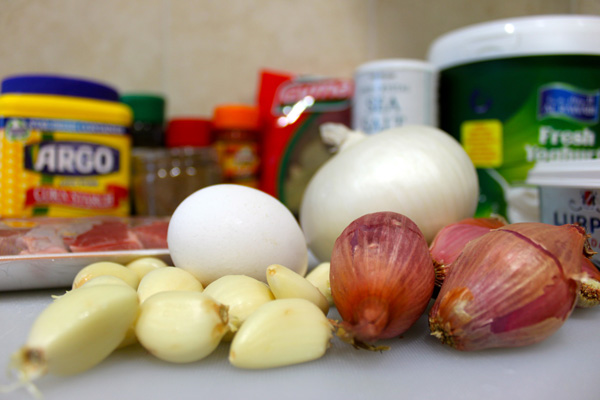 Add yogurt in a bigger pot and whisk in an egg, then add the cornflower and add salt to taste. Stir until the water starts boiling then lower the heat.
Here comes the fusion part! Add the meat to the yogurt and try not to drool while you leave it for 10 minutes to simmer. In the meantime, add butter in another heated pot, add garlic, mint and fresh cilantro, cook for a minute or so, then drizzle the rich sauce over the yogurt and meat. Serve the dish with a plate of vermicelli rice (AKA roz bel she3reya). You can also throw in some almonds and raisins, if you're into that.
Here's how this delish dish will look like: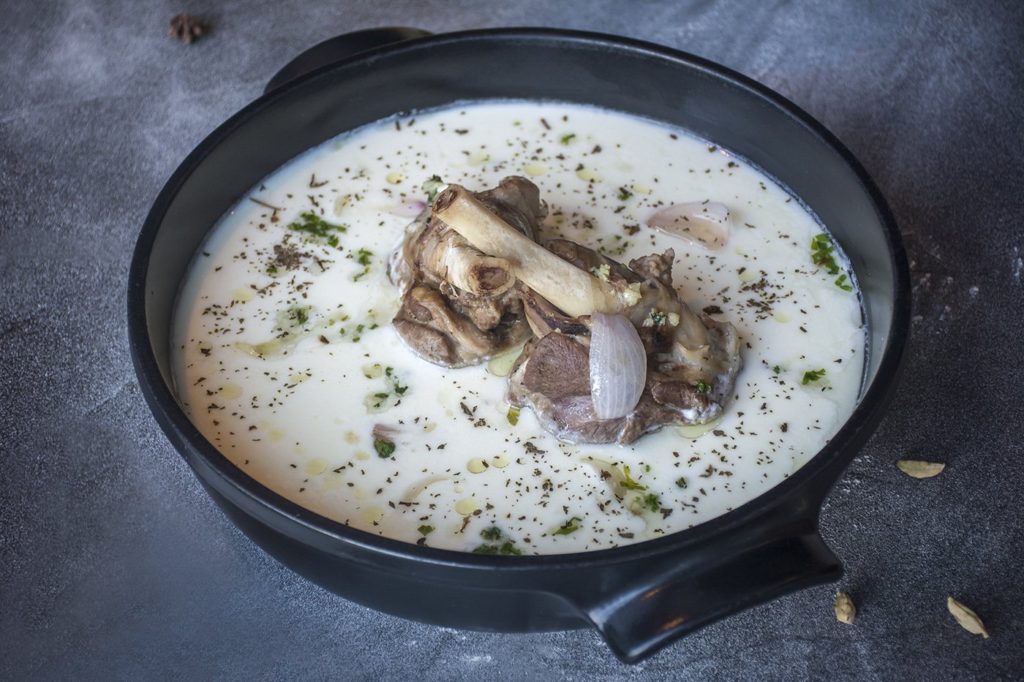 WE SAID THIS: Laban immo is yummy for your tummy!