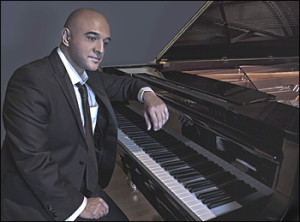 If you're looking for the perfect soundtrack to set the mood for your study session, reading time, or general alone time, look no further. We have exactly what you're seeking to create the ideal ambiance for any of those endeavors. Just light your candles, prepare your coffee and jumpstart your brain with this round-up of inspirational piano ballads, thought-provoking soft scores, and good old timeless classics.
"Vector to the Heavens" from Memoria by Yoko Shimomura
"Waiting for the Sun" by David Nevue
"A Breathtaking Piano Piece" by Jervy Hou
"Metamorphosis" Part I by Philip Glass
"Moonlight Sonata, Op. 27" by Beethoven
"The Approaching Night" by Philip Wesley
WE SAID THIS: Don't miss last week's #Eargasm, "Heavy Pins for Seashell Beats", to find out where you can download the best Egypt-related summer tunes!