Handling social media accounts can be very tricky. You might think it is all photo posting with good captions, hashtags and doing nothing all day, yet you never see the graphic design proposals, the angry clients, the followers' harsh comments and the ridiculous questions you never have answers to.
Rest assured social media account executives, there is a genius in town and all you need to do is watch and learn what social media is all about. The Durex Egypt For Him Facebook page is pure entertainment for everyone, whether you're interested in Durex products or not. The page admin has the wittiest, naughtiest and most hilarious comebacks that are just too perfect for marketing sex-related products.
Needless to say, there is always someone offended about any Facebook page, but c'mon guys! What do you expect when you're talking about condoms and lube?
Dear admin, who are you? And why are you not our best friend yet?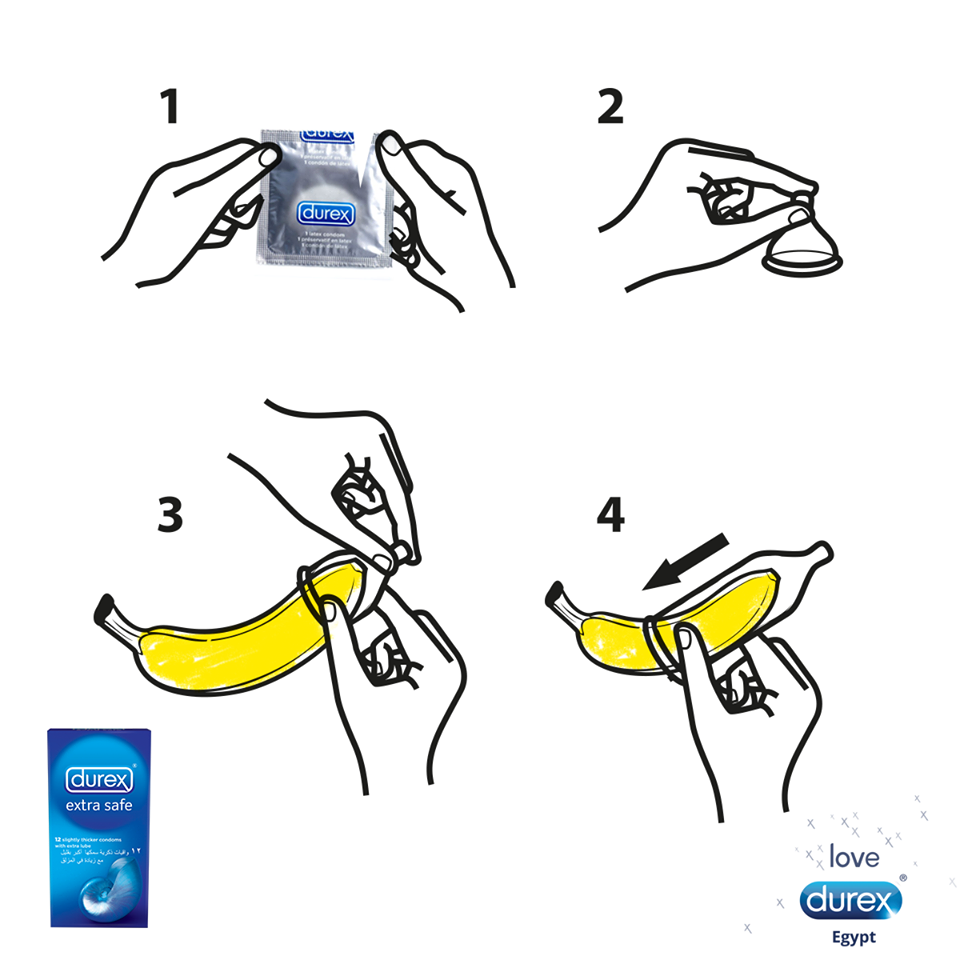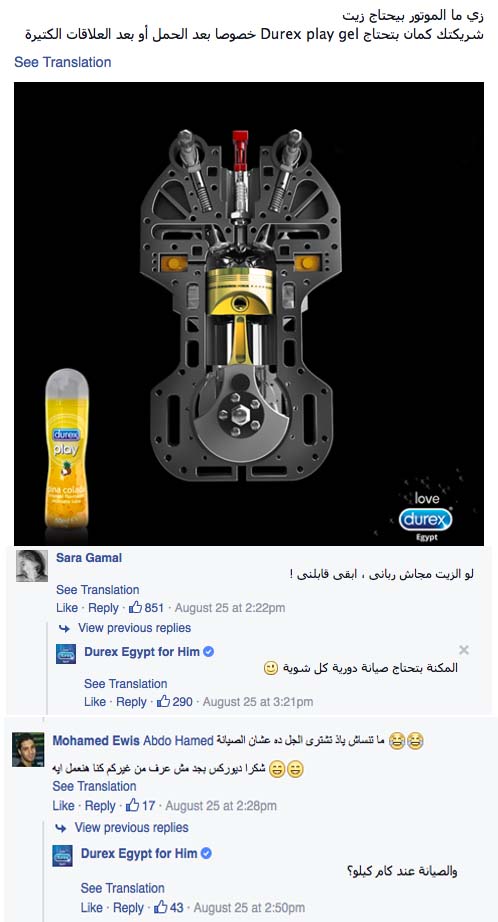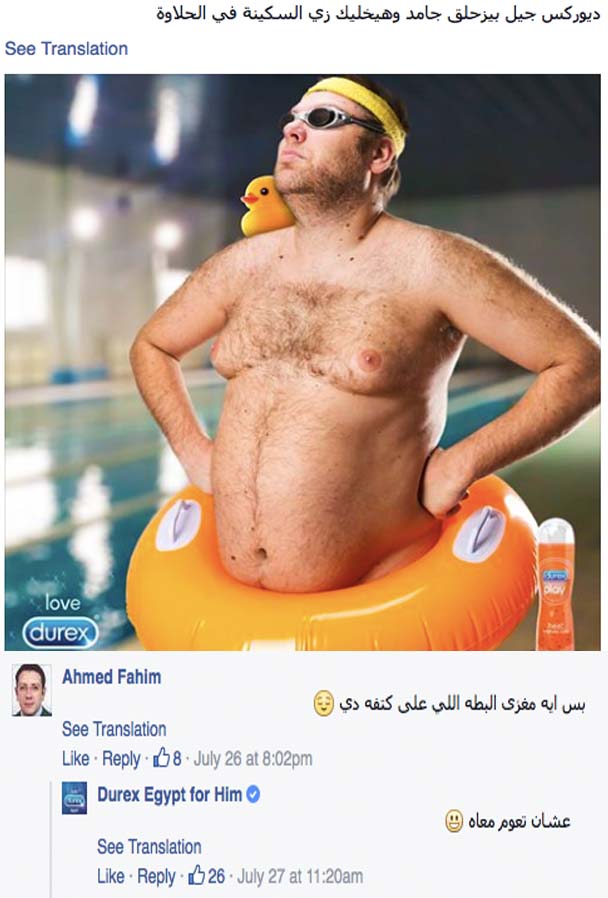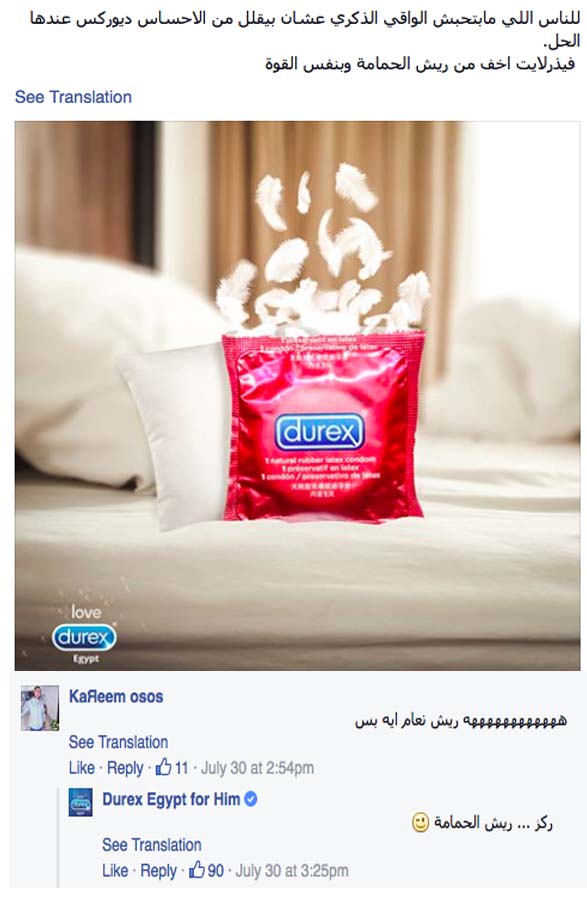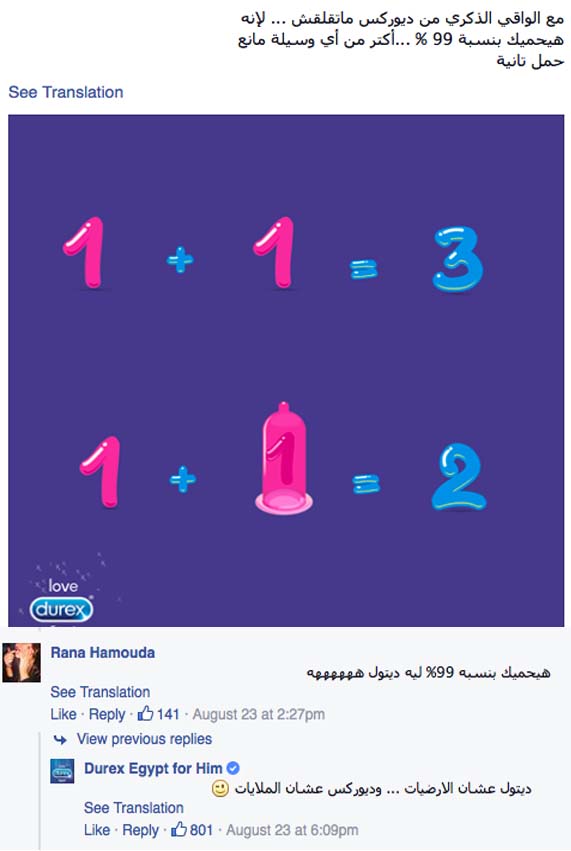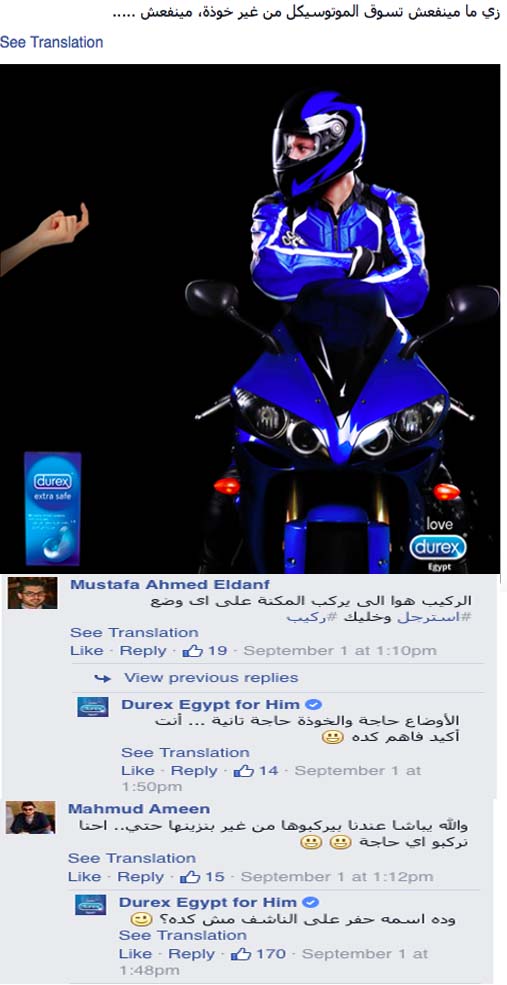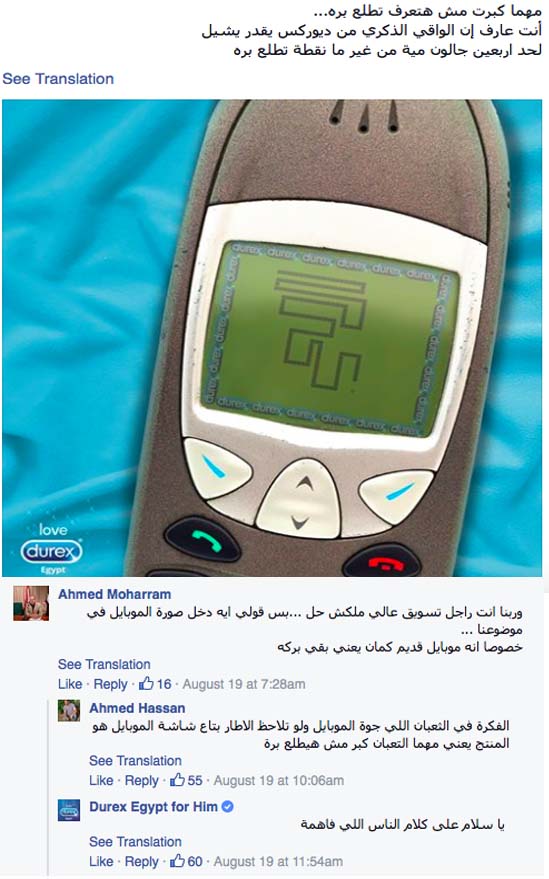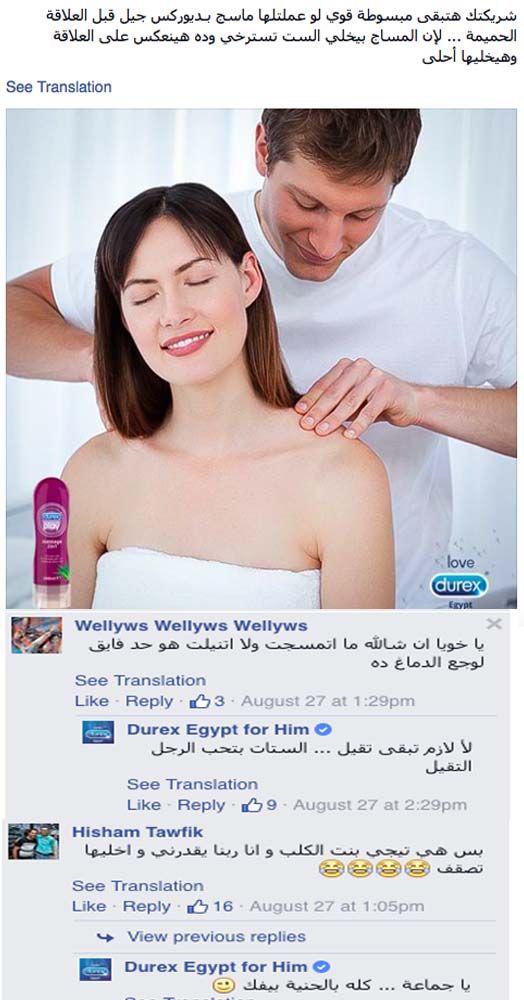 WE SAID THIS: Don't miss Cairokee's Amir Eid Has the Greatest Replies to Social Media Haters.