Fashion has got so many things going on these days, from the loss of many big names that changed the fabric of the whole fashion industry like Virgil Abloh, Nino Cerruti, and Thierry Mugler amongst others. To the highly detailed, intricate, and elaborate fashion shows in Paris Fashion Week. It is world-changing, to say the least. One particular show does just that by focusing on diversity and inclusivity while blurring the lines between virtual reality and real life. The show in question is Doublet by Masayuki Ino.
The Namesake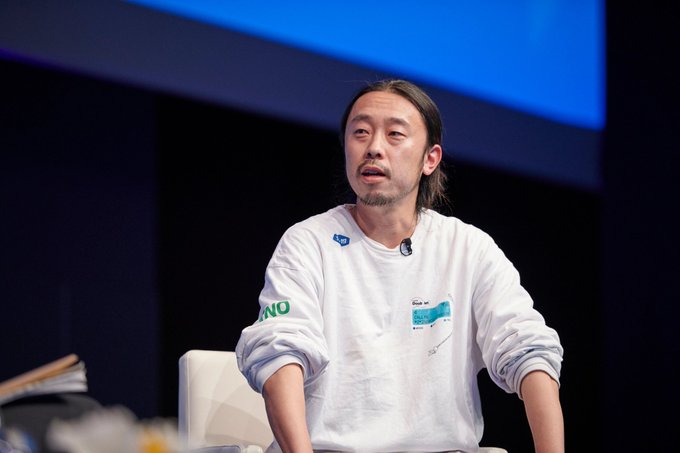 Masayuki Ino was born on April 17, 1981, in Gunma Prefecture. After graduating from Mode Gakuen, he gained experience as a corporate designer, and afterward, handled the planning/production of shoes/accessories at Mihara Yasuhiro.
After which, started up "doublet" with pattern-maker Takashi Murakami, making a debut with an exhibit of their 2013 S/S collection.
He got awarded the "2013 Tokyo New Designer Fashion Grand Prix" Professional Category and was chosen as its business support designer.
In 2017, he was chosen as an award winner of the "Tokyo Fashion Award 2017," thereby holding exhibits in Paris, and making a runway debut at the 2017 A/W Tokyo Fashion Week.
One of his greatest achievements was in 2018 when he was awarded Grand Prix winner of the "LVMH Young Fashion Designer Prize."
This brings us to 2020. He gave his first presentation at the 2020 A/W Paris Fashion Week.
The Show
As mentioned before, Ino presented his collection for his brand "Doublet" in Paris Fashion Week. So many things are worth taking note of here. Firstly, the collection itself was modern, fashion-forward, and borderline avant-garde in a futuristic kind of way. The looks were also gender-neutral to the point that no one could tell the gender of the models walking the runway.
Secondly, the clever way Ino blended virtual reality with real life, using the famous virtual model "Imma" to make all the models with the same animated, hologram-like face.
Speaking of models, Ino deliberately chose to dress models of different body sizes and even special needs models.
All of these elements of ambiguity and blending of two ends of multiple spectrums are hammering the nail on its head. Making the whole point of the show that there is room for everyone: no matter the shape, size, or disability.
Is it too Much to Ask?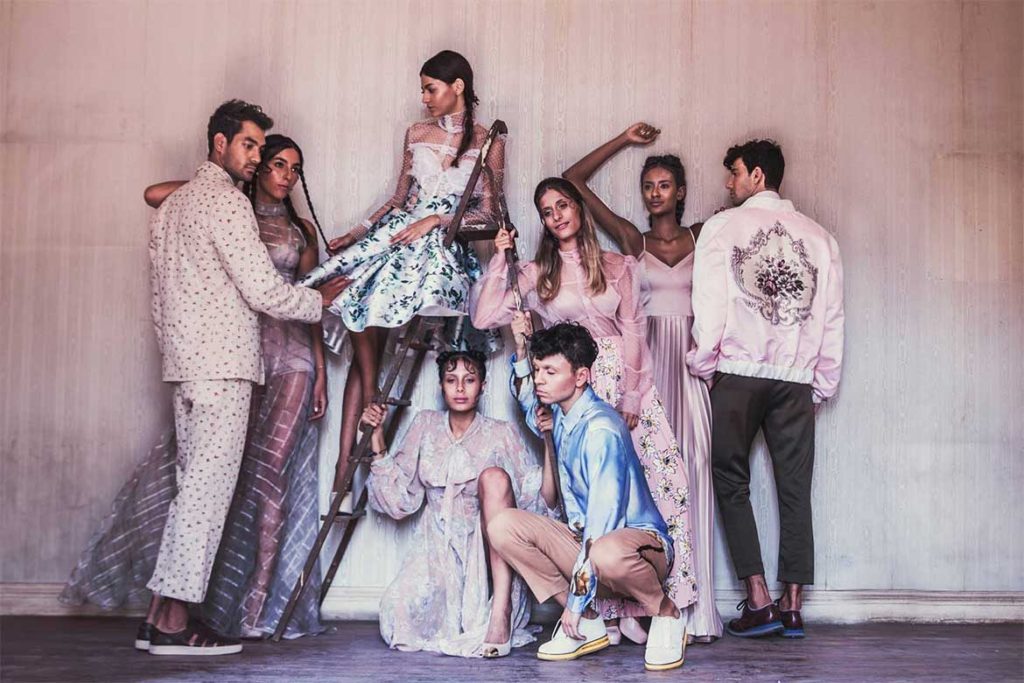 All is good and well when it comes to representation and inclusivity in the media and art in the west. While it still has a long way to go, when we take a look at the Arab world, especially in fashion, we see that the industry is way behind in that field.
We have so many great talents and fashion designers from world-renowned names like Ellie Saab, Zuhair Murad. To other exceptional talents like Amna El Shandaweely and Farida Temraz. These designers are all making waves on their own with their talent and artistry. But, other than representation for different skin colors and races in the Middle East, we can say that we definitely need more inclusivity when it comes to fashion, body sizes, disabilities, and all.