Dior is celebrating its heritage this year in Qatar in collaboration with Qatar Museums. The new fashion exhibition, Christian Dior: Designer of Dreams will celebrate the Parisian Maison, designed specifically for the Middle East. The exhibition will be held from November 2021 until March 2022 in Doha's M7 art center.
This is the first time the Middle East hosts an exhibition of this kind. Dior's relation with the Middle East goes back to 2004 when its spring couture collection was inspired by a tour of Egypt. In 2019, Dior exhibited its spring-summer haute couture collection in Dubai.
The exhibition will include some of the best pieces that define Christian Dior and its history. Also, original sketches of the designs will be displayed, and some pieces will make their public debut at the exhibition. Organized by Olivier Gabet, the exhibition will display Christian Dior's haute couture designs, including the famous Bar Jacket, which is a white jacket with a nipped-in waist, along with its flowered black skirt from 1947. It also includes a baccarat blue crystal Miss Dior perfume bottle and Dior's signature handbag made of lambskin.
Bar Jacket 1947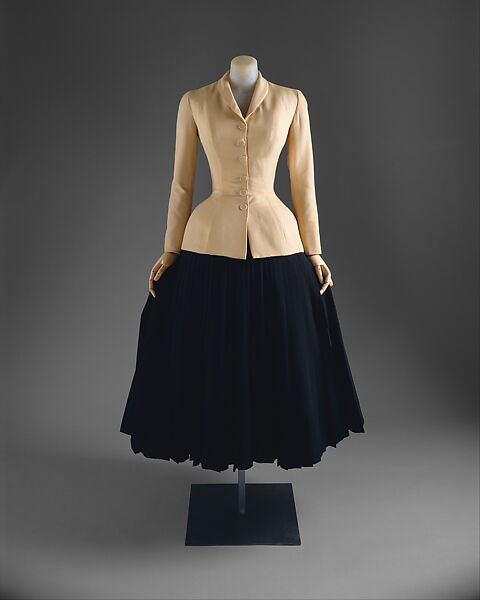 Baccarat Christian Dior Perfume Bottle 1947
Lady Dior Cannage Lambskin Leather Handle Bag