Renowned international chef and food artist Omar Sartawi, is no stranger in regards to innovative projects, and on full throttle. Considering the recent violence that has taken place in Gaza once again, inflicting a heavy toll on hundreds of lives including more than 60 children, Sartawi decided to collaborate with Palestinian celebrities from all corners of the globe with one message in mind. A collective tribute for their love to Jerusalem. From artists to female and male athletes, their united message stems from a shared connection and bond to the historical homeland of Jerusalem, the beating heart for them. We had a chat with Sartawi to delve deeper into this matter, and to get a sneak peek of what else is in store for the future. In the meantime, check out their video below!
WE LOVE JERUSALEM
How did this initiative come about, and what drove you and the rest to join together?
I was speaking with Everest mountaineer Dolores in Serbia, and she mentioned that we should do a video. Then I started thinking about a concept at two in the morning, and I called chef Fadi Qattan in Beit Lahem and Olympian horse rider Dana Al Shaer in Netherlands, and we started putting the list together. And by the morning, we had asked everyone to send us a five second video saying why they loved Jerusalem. Our message was clear..we were not about politics..we were united by our love for Jerusalem and its people. Everyone said yes immediately and were super supportive. Everyone was just amazing.
Sartawi added as well that he is currently in the process of launching another project set to take place around mid June, called "The Gaza Chair."
Artistic hope from the ashes
Sartawi and award winning architect Amer Abidi decided to join forces to create an artistic representation of hope amidst the chaos and destruction that residents of Gaza have witnessed countless times. The goal is in offering a sense of hope for Gaza's future, and represented through a broken piece of furniture that, despite its rusty and raggedy condition, still manages to stand upright on its base. "The chair, which symbolizes a moment to sit down, in comfort – out of ruins, appeared like as a piece of frozen time for us," said Abidi.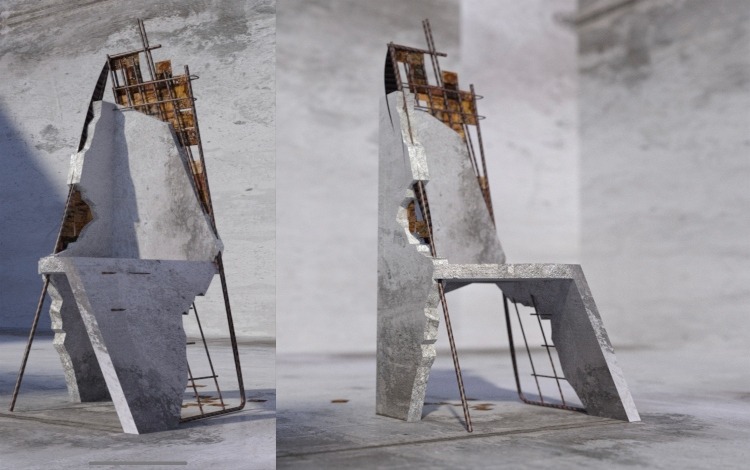 The artists emphasize the need for creating a universal message of hope and standing against oppression in any form and location, rather than the need to choose sides. As this chair stands on its own legs, timeless in its form, the firm bedrock it embeds in its meaning reaches far beyond physical borders and beyond a disconnection between human beings. It is the chair in which we hope humanity may sit on, witnessing life with a shared goal in mind. To support each other. "This chair transfers the painful language of destruction into that of beauty and hope. Seeing destruction represented in such an explicit manner hits you in the face and you cannot turn away," said Sartawi. As the project comes into fruition, one can hope for this chair to serve as a reminder of the evidence of life that still emerges and sprouts, regardless of the frayed state.