Demonstrating the Strength and Diversity of Projects: Egypt Partners With CNN To Highlight New Sustainable Goals 
The globe observed Earth Day on Friday, April 22, as a reminder of the state of our planet and to raise awareness about concerns such as pollution, deforestation, and global warming. A variety of initiatives, efforts, and events are being created to encourage people to get together and help solve problems that have plagued our world for generations. The theme for this year is "Invest in our Planet," which encourages businesses to adopt more environmentally friendly practices and projects.
For years, Egypt has been securing its position at the forefront of sustainable development, having formed various international collaborations aimed at achieving long-term growth.
Egypt's 2030 vision, for example, was launched back in 2016 and attempts to achieve the three pillars of sustainable development: economic, social, and environmental. Also, According to Reuters, Egypt has been stepping up efforts to protect the environment and combat climate change, with initiatives such as introducing electric buses, increasing renewable energy, and attempting to ban plastic bags.
Egypt has recently begun a new partnership with Cable News Network (CNN). Egypt's Ministry of International Cooperation (MOIC) and CNN International Commercial (CNNIC) are teaming up on a new worldwide advertising campaign called "Building Forward: Stories from Egypt," which will emphasize the country's international relationships for long-term development. It exemplifies Egypt's ongoing partnerships with bilateral and multilateral development partners, as well as international financial institutions, to promote an inclusive, digital, and green economy.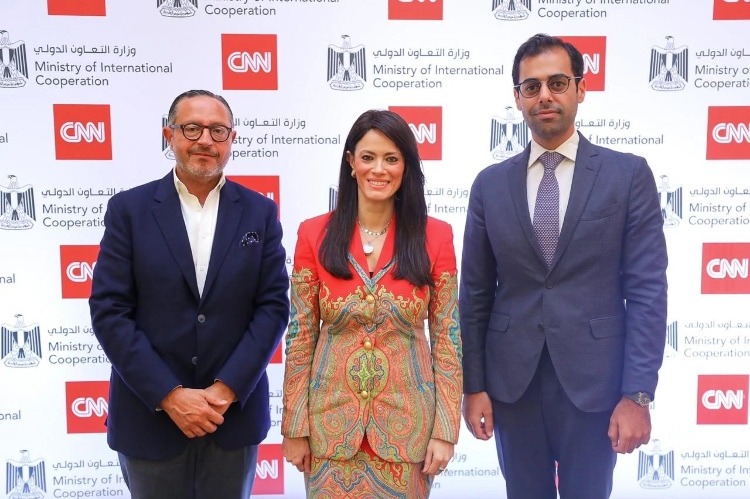 The "Building Forward: Stories from Egypt" campaign will feature stories about the shift to renewable energy, progress of sustainable transportation networks, water resource optimization, entrepreneurship, and women's economic empowerment, among other issues. Egypt's Minister of International Cooperation, Rania Al-Mashat, claimed:
The ministry's collaboration with CNN provides an important opportunity to highlight Egypt's successful collaboration with development partners and international stakeholders through real-life examples and projects that have been instrumental in changing people's lives and stimulating social, economic, and environmental progress.

Rania Al-Mashat via Arab News
Based on data and insights, CNNIC's global brand studio "Create" produced the campaign, which uses a storytelling approach to reach people across CNN International and CNN Arabic's multiple channels. The advertising assets include factual films about energy, science, technology, engineering, and mathematics schools (STEM), transportation, and wastewater management that will air on CNN's TV and digital channels. The films demonstrate how these activities aided in global recognition, resulting in increased international collaborations and investment. In addition, According to CNN's press room, the campaign will highlight women who are changing the world and innovating, as well as "exciting" start-ups that are addressing health and wellness challenges.