We're used to protecting ourselves from many different things, whether situations, people's intentions, or even diseases. But guess what, we tend to neglect one important aspect here which is the environment we live in. Pollution, trash, plastic, and many more daily usage affect our lives mainly negatively. Shoutout to the Egyptian enterprises working towards sustainability; save and be safe!
Here are our picks for some of the country's environmental heroes.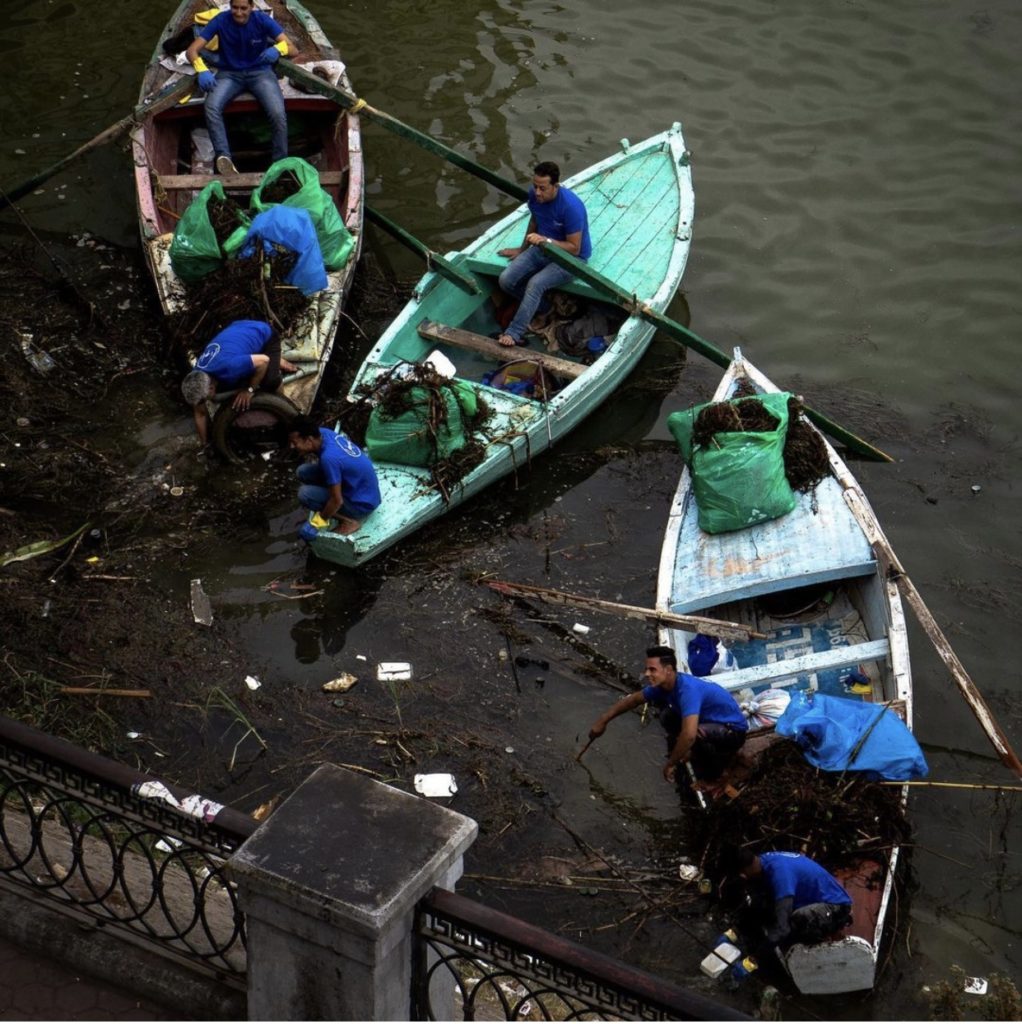 To all the ones who have a Nile view, aren't you bothered with the trash and plastic you find in the Nile? It just kills its beauty, not to mention the ecosystem. These amazing people found a solution and collaborated with others to clean the Nile from all the trash and everything unclean you can find in it. The Nile is one of Egypt's treasures so let's save it!
Go Clean
Go Clean is a recycling solutions company aiming to raise awareness and encourages people to collect and recycle. Let us set this picture as an example of their work. This fish sculpture is here to raise awareness about the damage done by plastic materials to our marine life. Allowing everyone to dispose of their plastics/paper/metal waste in it, Go Clean collaborated with Banque du Caire to save the sea. Now let's save the environment with them; check out their app!
Greenish
Greenish is a social enterprise that holds workshops for children to raise their environmental awareness through art. This little boy here is one of these children who used the water carton as a house for his little toys. This is when creativity meets the recyclables. Educate your children about the importance of a clean environment and check out this form to team up with them.
Banlastic Egypt is a social enterprise based in Alexandria that has been tackling the plastic pollution problem since 2018. They aim to ban single-use plastic in Egypt by offering alternative products, creating a base of customers through workshops, training, beach cleanups, and various environmental events. This picture specifically was taken in Alexandria to support reducing plastic pollution in our water; the bottles are colored blue to raise awareness of the issue.
Lampa
A growing social entity that raises awareness, creates actionable knowledge and encourages connection and collaboration to achieve environmental sustainability.