In a thrilling final match of the King Salman Club Cup, Cristiano Ronaldo showcased his brilliance and led Al-Nassr to a memorable 2-1 victory over Al-Hilal. The Portuguese superstar delivered both goals for his team, securing their first trophy of the season.
The highly anticipated match between two Saudi Arabian football giants, Al-Hilal vs Al-Nassr, lived up to its expectations, with both teams displaying their skills and determination on the pitch. However, it was Ronaldo's exceptional performance that stole the show and ultimately landed the win.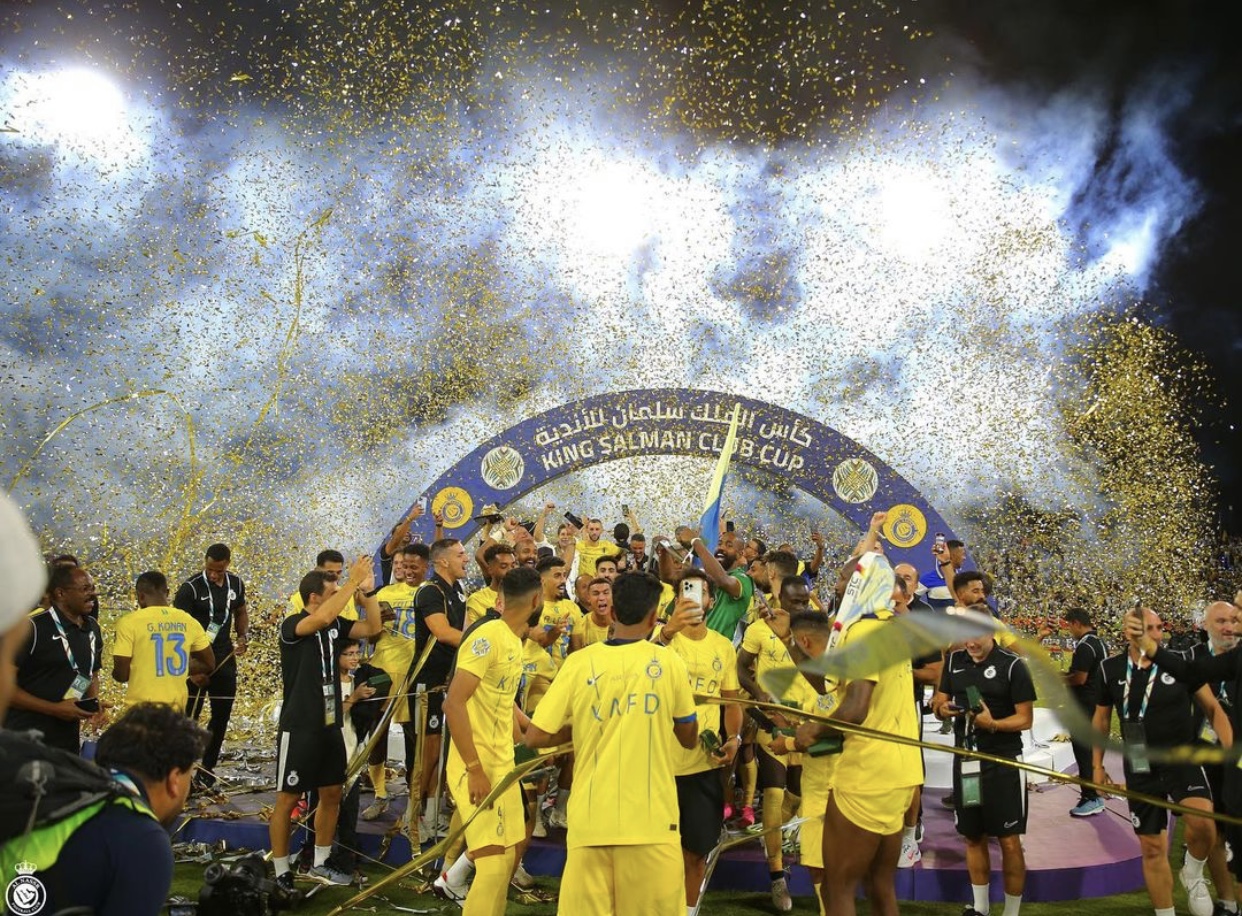 In the 20th minute of the game, Ronaldo received a perfectly weighted pass from his teammate and expertly maneuvered past defenders before calmly slotting the ball into the back of the net. The crowd erupted in celebration as Al-Nassr took an early lead.
Al-Hilal fought back valiantly but struggled to contain Ronaldo's relentless attacking skills.
Just when it seemed like Al-Hilal might find an equalizer, Ronaldo struck again. In the 65th minute, he unleashed a powerful shot from outside the box that left everyone in awe as it sailed past Al-Hilal's goalkeeper into the top corner of the net. The stadium erupted in applause.
Al-Hilal managed to pull one goal back late in the game, but Ronaldo had already sealed the victory for Al-Nassr, and they held on to claim the King Salman Club Cup.
The King Salman Club Cup triumph marks an important milestone for Al-Nassr this season. It sets a positive tone for their upcoming matches, leaving players and fans filled with pride.
WE SAID THIS: Don't Miss…Liverpool's Jordan Henderson Announces His Departure From Liverpool To Join AL-Ettifaq Club