Lebanese Diner: The Unique Concept Behind this Eatery Is Literally What Every Foodie's Dreams Are Made of
There's a new Lebanese eatery in town? Shut the front door! We've spent endless days devouring scrumptious Lebanese cuisine – all of it, from tabouleh to halloumi cheese and much more. So you can imagine how we reacted when a little bird told us that Lebanese Diner is bursting onto the cuisine scene here in Cairo — Al Guezira Plaza, to be specific.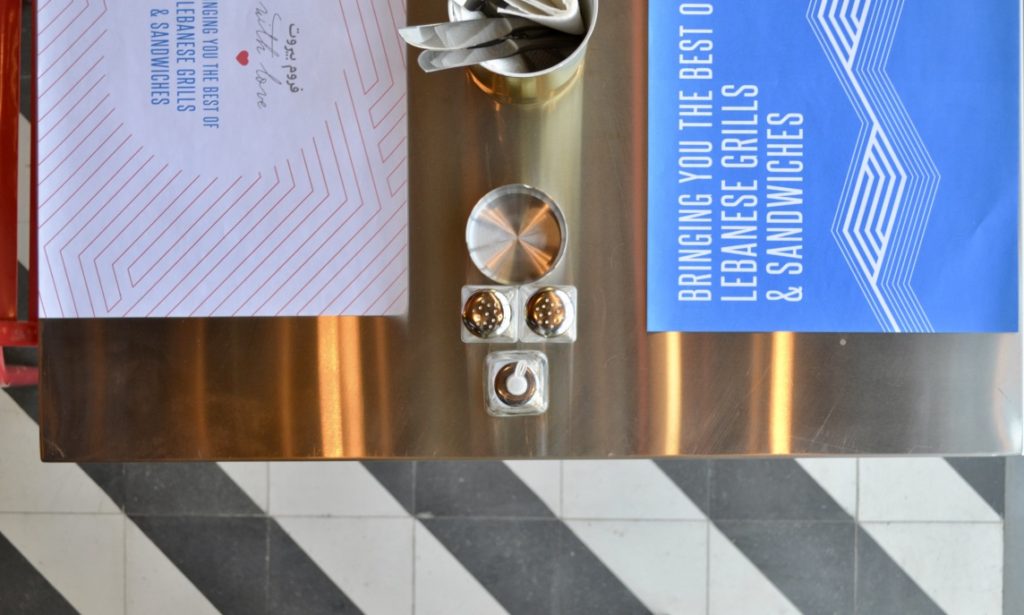 Lebanese Diner is unlike anything you'll ever experience, combining an urban diner-style setting with Lebanese fast food and modern urban influences, giving it a cozy yet hip vibe.
The concept was brought to life by a bunch of food lovers and their team of Lebanese F&B consultants with over five years of experience in the field. It was inspired by the authentic Lebanese sandwich street joints and grills, but with a contemporary urban twist. The brand and interior design were also done and executed by a full-fledged Lebanese team with the slogan 'From Beirut with Love'.
By merging Lebanese street food culture into a diner setting and serving quality food with generous portions (YAAS KWEEN!) at competitive prices and top quality service, Lebanese Diner aims to give us a real taste of Beirut. It also appeals not just to the young and trendy crowd of Cairo and Sheikh Zayed, but also to everyone else as they are planning to expand all over Egypt.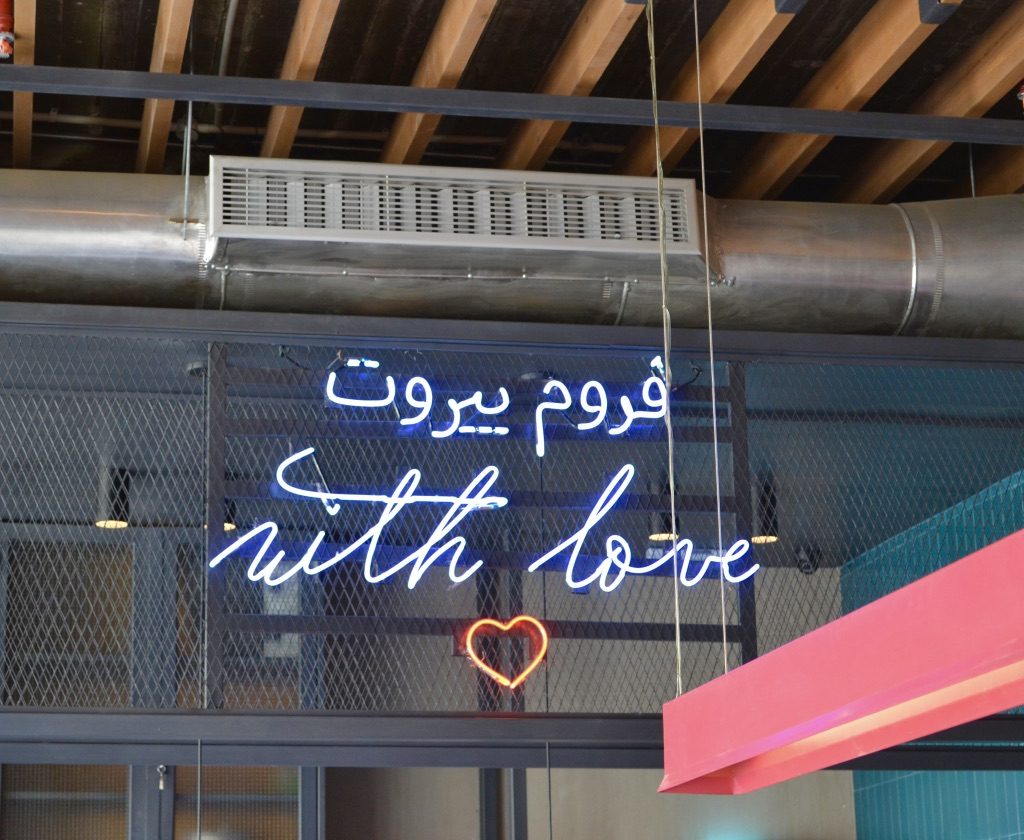 Luckily, we had the chance to visit the diner to get to experience first hand the real taste of the Lebanese cuisine. In a square-like room with colorful tiles, is an open kitchen that allows for everyone to see the food being actually cooked by their one and only experienced chef.
The colorful graffiti hand-painted by one of the city's top local artists on the diner's wall plays off well with the colorful chairs and lamps, giving it an upbeat and contemporary vibe.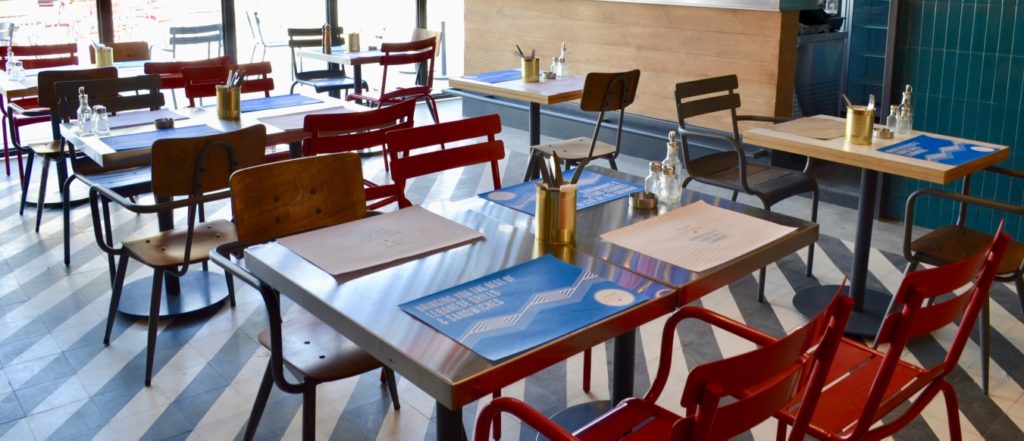 Each and every dish they have is done in the kitchen, all ingredients are locally sourced which emphasizes the authenticity of their food. Their food menu includes mouth-watering choices of starters and salads, whilst focusing more on sandwiches and grills; their authentic specialty items contain homemade spicy hummus, makanek, and soujuk. Furthermore, the menu will incorporate sandwiches such as basterma with halloum, fransisco, djeij and toum, to burgers which include their one-of-a-kind Lebanese burger; to grills like their super djeij msa7ab; kababs, tawouks and platters that are infused and inspired by the rich street flavor of Lebanese cultures.
In a sea over-flooded with basic Lebanese restaurants, it was quite refreshing to find one that has its own unique taste unlike any other in Egypt, as the menu was designed by their consulting chef — who has over 30 years of culinary experience on his hand. Additionally, the kitchen is run by a Lebanese chef with over 20 years of experience.
Did we also mention that they have a drinks menu, saturated with fresh juices and cocktails, as they are experienced on the streets of Lebanon? Their cocktail shoaf AKA fakhfakhina, which is a fusion of a number of fresh fruits is definitely a must have! And just to ensure that our beach bodies are forever gone, Lebanese Diner are giving us a dessert menu from heaven.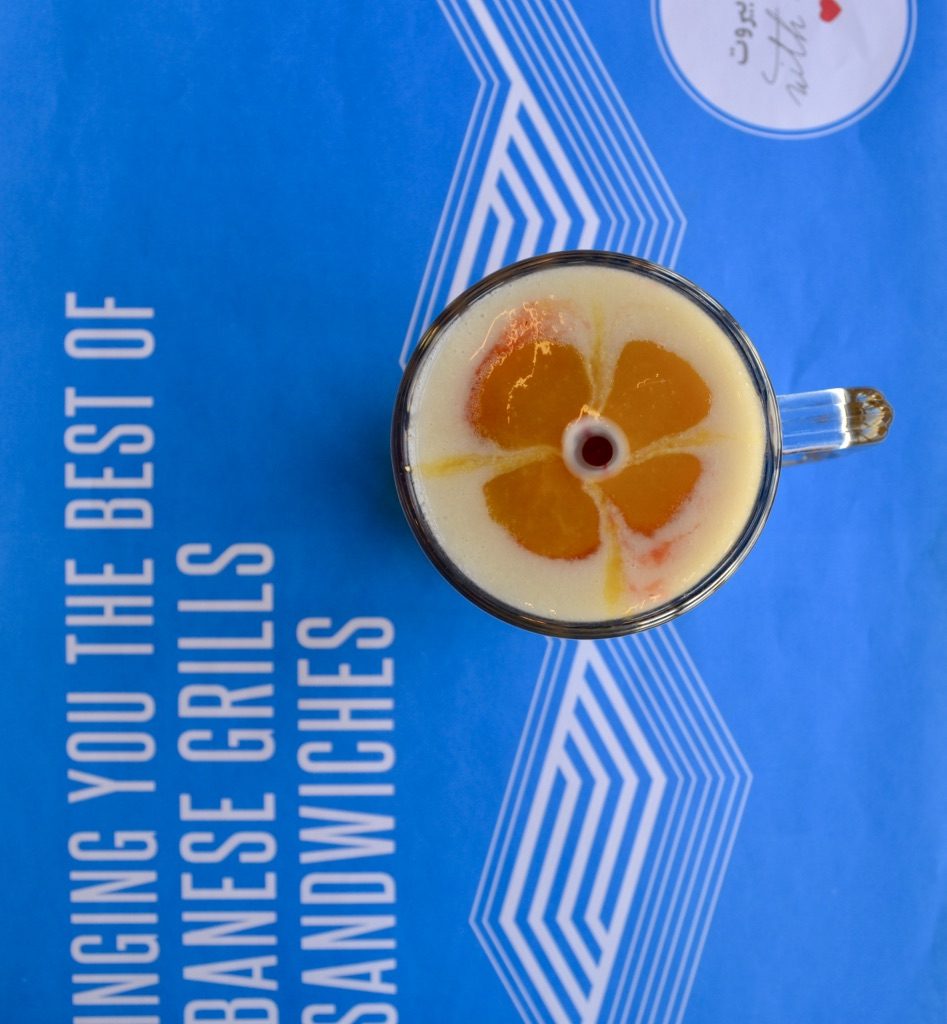 Their heavenly assortment of desserts contains a wide and variant array of sugary treats that are guaranteed to leave you feeling full and satisfied. From homemade achta rolls, to mhalabieh, to the authentic lazy cake which is found in almost every Lebanese household; as well as international comfort desserts like Nutella chocolate fondant and peanut butter chocolate chip cookie, among other delicious dishes.
WE SAID THIS: We can't wait for you to enter the food coma that you will surely receive, upon trying out Lebanese Diner's array of dishes.