By Sarah Alblowi
No matter how our dishes and cultures differ, one thing Arabs are known for is their amazing hospitality. Calories bring people together, and Arabs love their food and family!
Dating back to tribal times, hosting a guest was a valuable practice done with honor. We explored the different types of Iftars eaten around the region to get a feel and taste of distinct foods during the holy month. 
Mahshi – Egypt
Variety of stuffed vegetables, known as "mahshi" is a classic Egyptian dish that's served in Egypt and is, therefore, an essential at every Ramadan feast. The assertion of rice stuffed zucchini, vine leaves, eggplants, or bell peppers is traditionally favored on the first day. Light and healthy, it's a great vegan dish. 
Harees – UAE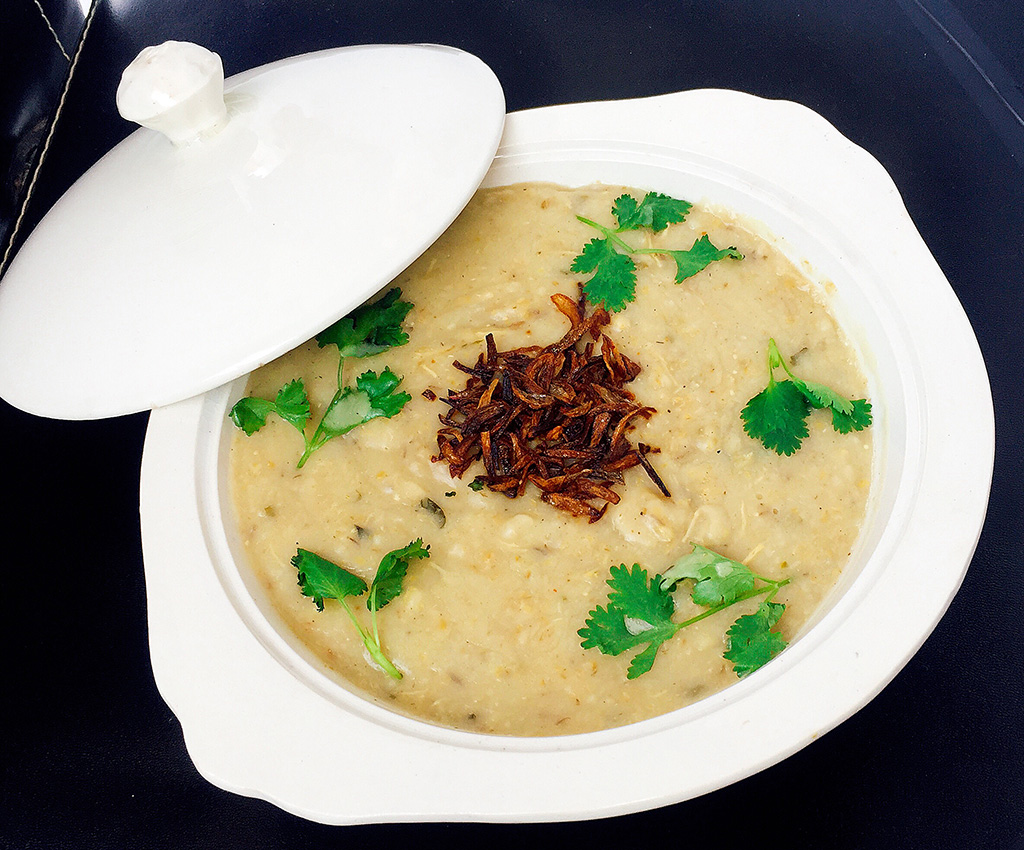 This Ramadan specialty dish is made out of boiled barley and wheat served with meat. The soft and hearty savory meal is a traditional Emirati comfort food and favorably served during the holy month. The consistency is similar to an oatmeal bowl, with high-fat content and garnished with fried onions and butter or ghee. 
Zalabia -Algeria
Algerians can't stop eating this fried sweet sticky treat. The fried dough is shaped into funky circles before it is dunked into syrupy honey for sweetness. This dish is prepared all over, from small towns to major restaurants, and it's a local Ramadan addiction. After a long day of fasting, we all deserve something to satisfy our sweet tooth. 
Mansaf – Jordan
This recipe is so filling and greasy it calls for a nap! This traditional Jordanian most celebrated dish is a combo of lamb and yogourt sauce over a bed of rice. Mansaf plays a big role in the culture and is made for various occasions as a sign of respect and great hospitality for visitors and guests. 
Shorbet Adas – Iraq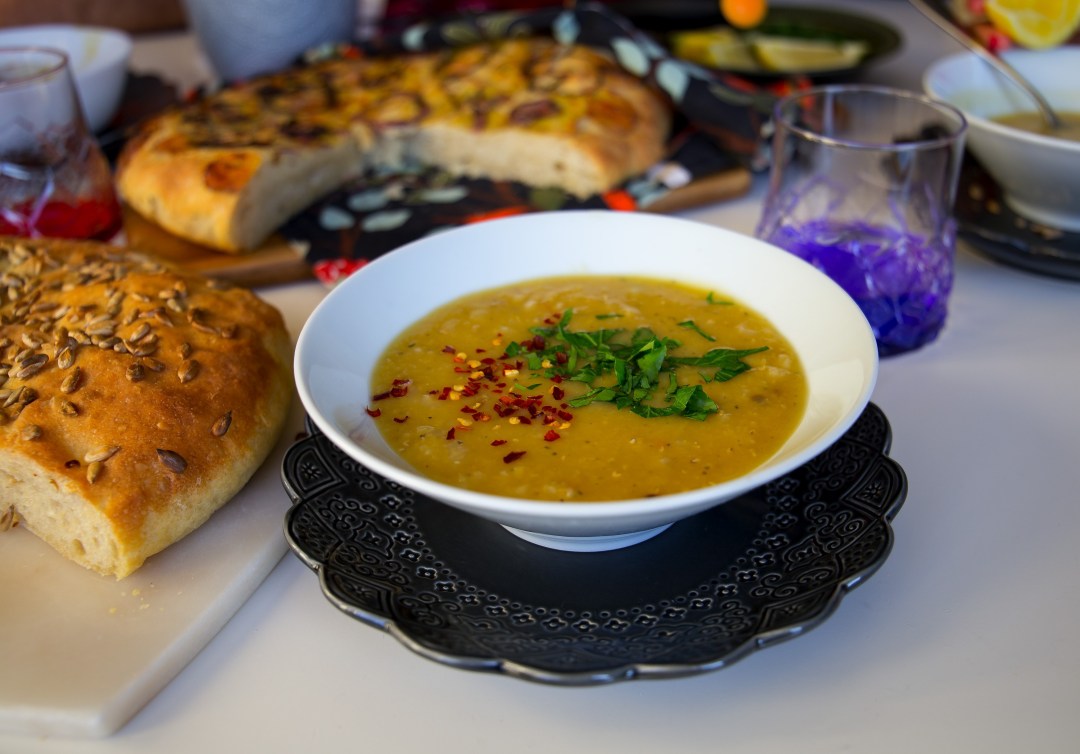 This soup is a delicious combination of lentils and zesty lemon flavor. Packed in protein, and served with a side of local Iraqi bread "samoon", this warm hearty meal is an Iftar starter at every home. 
Mahshi Melfouf – Lebanon
Melfouf, which is Arabic for "Cabbage", is a Middle Eastern favorite. The finger food is a crisp sauce roll with a rice center. Served with freshly squeezed lemon juice, the authentic recipe is shared during Iftar. Depending on preference, it can be garnished with pomegranate molasses which takes your taste buds to food heaven.  
Aseeda – Libya
Wheat flour, butter, and honey are the main ingredients in this sweet dish. It's celebrated in many Arab countries, with different twists like dates and spices. This unique dish is not found anywhere else, which makes it a must try for everyone. It's beaten with a wooden spoon over medium heat, then shaped and served. It's often shaped into a dome with butter, ghee, or oil center. The smooth dough like-sculpture is ready to be enjoyed with a spoon. 
Sambusa – Saudi Arabia
Sambusas are fried crispy meat stuffed dough triangles. Ugh! They're so good but greasy. These melt in your mouth appetizers are binge-worthy. Tiny in size, you start with one, then boom! You're 15 down! Meat's often switched with cheese and other stuffings. 
Harira – Morocco
Turmeric, lamb, fresh cilantro, and broth are some of the ingredients of this soup. Very popular in Morocco, this soup will win hearts at your Iftar table. Chopped veggies, lentils and herbs are super nutritious and light, great for watching your waistline in Ramadan. You can throw and mix up whatever you have on hand; the options are endless. If made meatless, it's a great vegan option too. 
Foul – Syria
Fava beans are a Middle Eastern classic that can be done a million ways! Lemon, pomegranate molasses, spicy, or with tomatoes, there are endless options on this vegan dish. Eaten whole or smashed, these beans are served with pita bread and olive oil! 
WE SAID THIS:  Be creative and try these different dishes out this Ramadan!