It's been a good couple of years for Egyptian designers. We've seen names like Norine Farah and Temraza all over red carpets around the world, and Egypt's favorite sisters were no strangers to the rising fame.
The Abdelraouf sisters and business duo, Aya and Mounaz, launched their brand Okhtein to highlight the beauty and authenticity of Egyptian craftsmanship. Their signature and cutting-edge designs have soon become celebrity favorites to the point that they're everywhere you look on Instagram. From minimalist backpacks that change your whole outfit, to statement bags that support causes such as autism, here are nine international celebrities who rocked Okhtein bags.
Kris Jenner was spotted wearing the oval gold Palmette Minaudière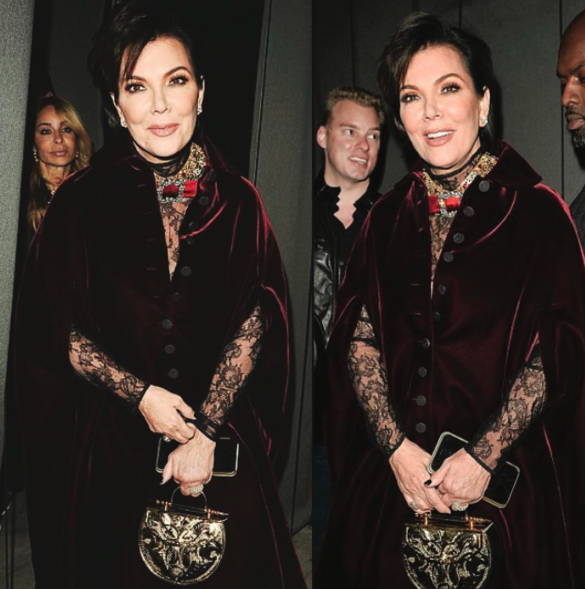 Actress and Diana Ross's daughter, Tracee Ellie Ross, is also obsessed with the gold oval Palmette Minaudière
Emma Roberts was another fan of the gold Palmette Minaudière
Jessica Kahawaty rocked the canvas backpack, a Nadeem and Okhtein collaboration, in support of children with Autism
Spanish singer, Soraya Arnelas, rocked the Kandinsky clutch
Scandal actress, Darby Stanchfield, wore the Palmette Square minaudière at the pre-Oscars party
Emma Watson was spotted with the Okhtein Palmette backpack on multiple occasions during her break from filming her latest movie
Brittany Snow completed her outfit with the square Palmette Minaudière at the Vanity Fair Luncheon honoring Elizabeth Banks
Last but not least, Queen Bey herself took to her own Instagram to show how much she loves Okhtein!
WE SAID THIS: Proud of our super Egyptian sisters!