Hey, Potter-heads! It's the 31st of July! It's the day two very precious persons were born, happy birthday lovely people!
Some hours ago Rowling was celebrated with a very British cake:
"I got a cake in the shape of King's Cross at midnight"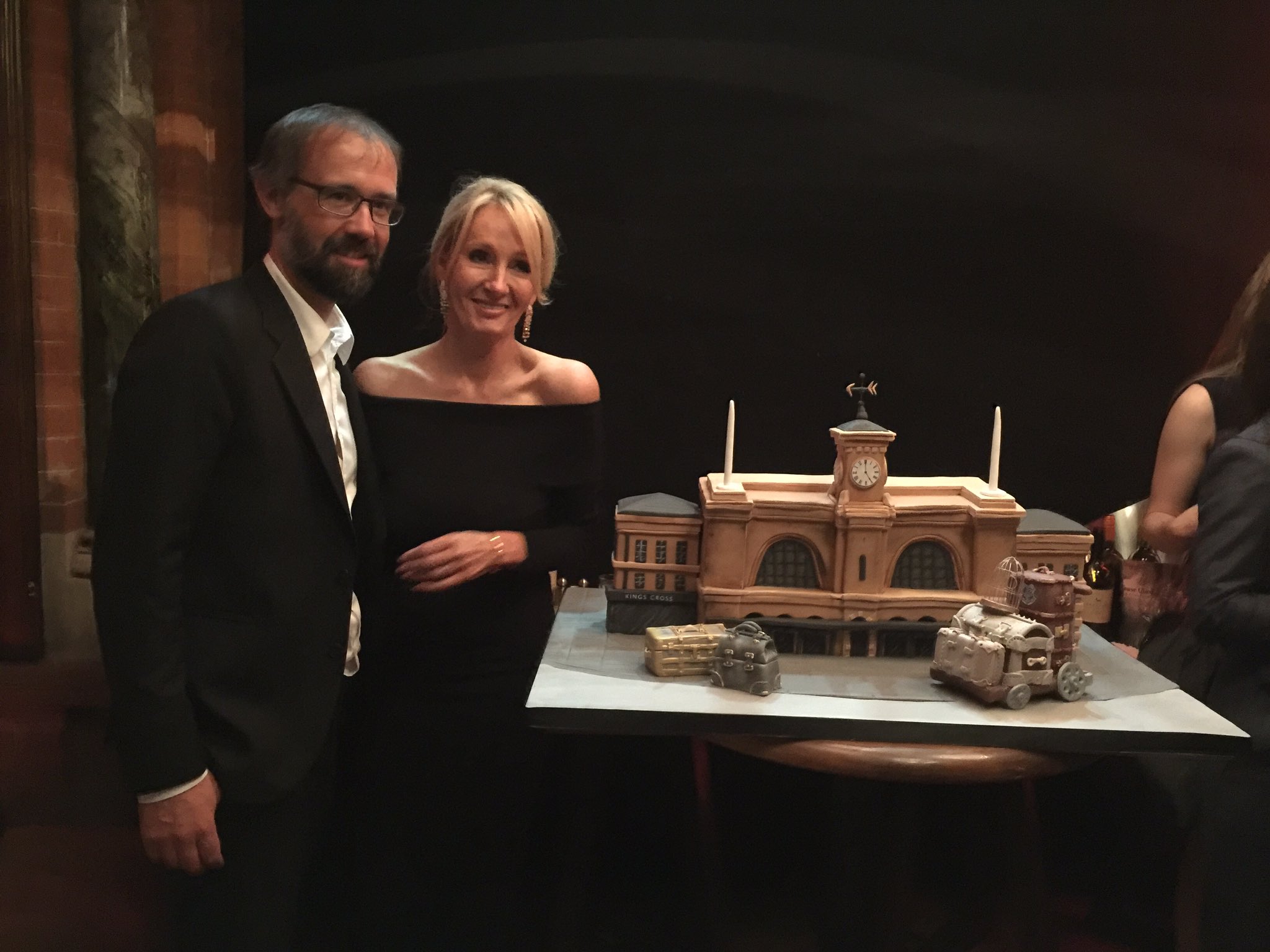 We have to celebrate JK Rowling by remembering the extremely witty remarks she's been tweeting the past few years.
1. On Misogyny
.@diegtristan8 "she is built like a man". Yeah, my husband looks just like this in a dress. You're an idiot. pic.twitter.com/BCvT10MYkI

— J.K. Rowling (@jk_rowling) July 11, 2015
2. On Electoral Rights and Democracy
.@aboymadeofsky No, Jonathan, I've never made a single decision in my life on the basis of whether it was cool.

— J.K. Rowling (@jk_rowling) September 9, 2014
3. On Gay Marriage
.@WBCsigns Alas, the sheer awesomeness of such a union in such a place would blow your tiny bigoted minds out of your thick sloping skulls.

— J.K. Rowling (@jk_rowling) May 26, 2015
4. On Coexistence 
I was born Christian. If that makes Rupert Murdoch my responsibility, I'll auto-excommunicate. http://t.co/Atw1wNk8UX

— J.K. Rowling (@jk_rowling) January 11, 2015
5. On Spontaneity 
.@Potterhead_Lily IT'S STUFF I HAD LYING AROUND MY OFFICE, PUT ON MY BATHROOM FLOOR AND PHOTOGRAPHED, GIRL!

— J.K. Rowling (@jk_rowling) December 10, 2014
6. On Being Just Fed Up With Denying Rumours of the Cursed Child Being a Prequel
If you don't get the following tweet, click for the entire thread and laugh your head off!
You know what? I'm starting to wonder. Maybe it is. https://t.co/Vh7yaCKP2c

— J.K. Rowling (@jk_rowling) June 27, 2015
WE SAID THIS: Twitter hasn't been ruled by a better queen. Happy birthday, JK Rock-and-Rowling <3