Beit Yakan: The History and Origins Behind One of Cairo's Hidden Architectural Gems
via LinesMag
Cairo is full of hidden gems of architectural wonders with a rich heritage that dates back centuries ago. Today, we take you on a historical trip through the pictures and story of Beit Yakan, one of the architectural treasures of Old Cairo.
Beit Yakan mostly goes back to the 1760s, its original owner Hassan Agha Kokelian built the house as a complex for the community, and mostly resided in the house, where it also was a sabil (water dispenser) and kottab (Quran class for kids). The house later got its name from The Yakans (Ahmed and Ibrahim) who were Mohamed Ali's army leaders. And that's why the place where they resided (El Darb El Ahmar) was called El Yakaneya.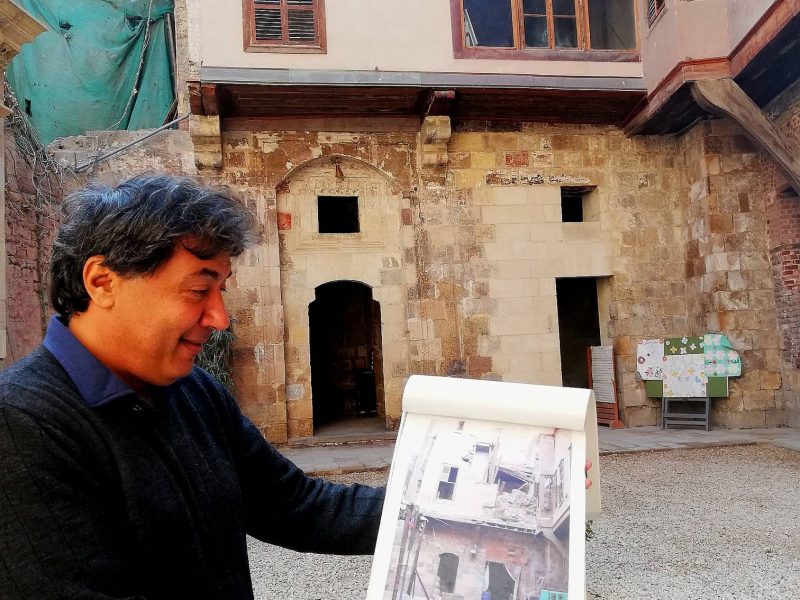 The new owner of the house, Dr. Alaa El Habashi, is an architecture professor, specialized in the restoration and preservation of urban and architectural heritage. He is the Head of the architecture department in El-Monofeya University, and he's the one who decided to renovate the house and get it back to its former glory.
According to Dr. Alaa, Beit Yakan has a very interesting connection with the local community. At first, the community wasn't very welcoming because of him being a stranger, and it is really hard to become a part of a close and already established social fabric. But this changed when he opened the doors for the community. Currently, Beit Yakan always hosts events to benefit the local community, raising their awareness about the importance of heritage, workshops for the local artisans, and events for the women and kids especially.
"Heritage is not about one person; it is about the whole community. If you're putting yourself in a historic house and a historic context, then you have to involve the community, It is a must!" said Dr. Alaa to Linesmag.