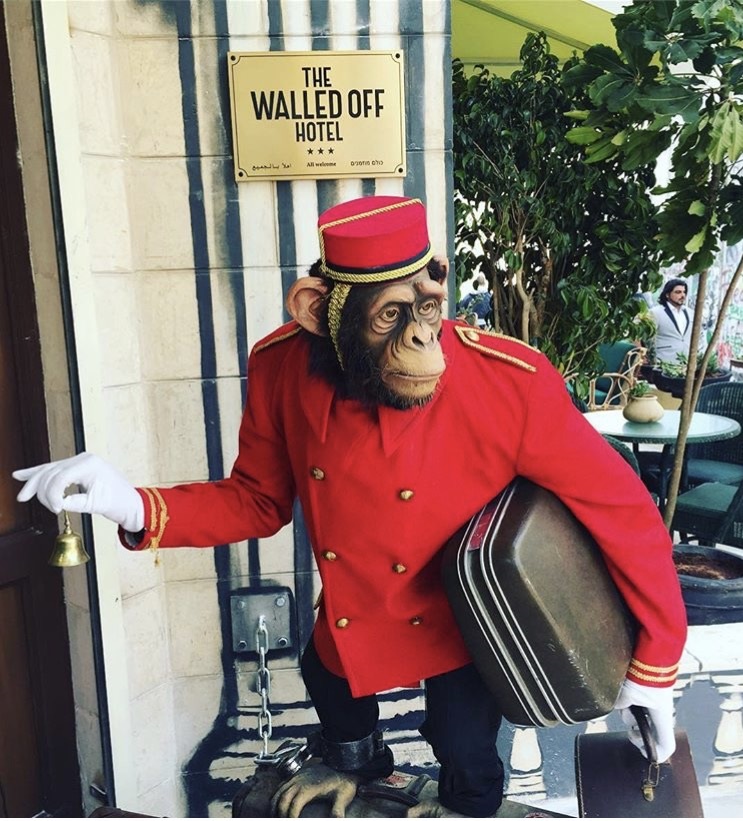 The infamous street artist and political activist, Banksy, has decided to take his satirical art to the hotel business. The Walled Off Hotel is Banksy's latest venture and its location is anything but expected.
The fully-functional art hotel is located in Bethlehem, a Palestinian town south of Jerusalem in the West Bank, and features art from famous international and local artists where guests get to enjoy. The hotel staff started their new adventure with an opening performance by Elton John. However, the artist did so remotely. We are assuming for security reasons.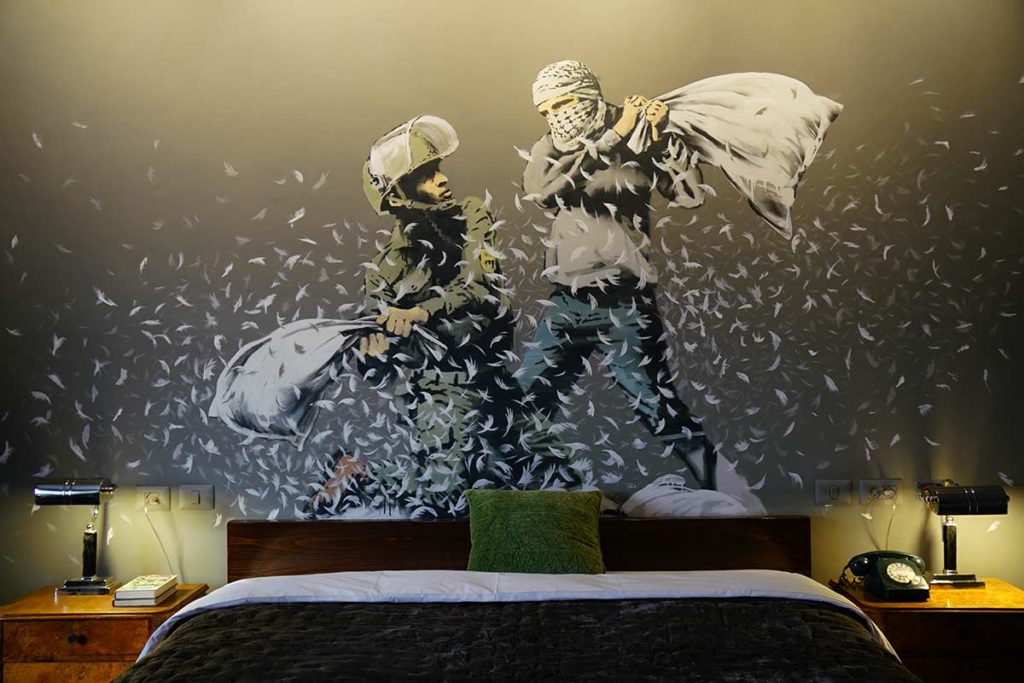 In case you were wondering, The Walled Off Hotel is an art hotel with a fully-functioning en-suite facilities and limited car parking. Operated by the local community to offer a place for everyone from all sides of the conflict and across the world. The location is supposedly safe, located 500 metres from the checkpoint to Jerusalem and a mile from the centre of Bethlehem.
Watch the opening performance by Elton John below:
WE SAID THIS: You book reservations for the Walled Off Hotel on Banksy's website here.